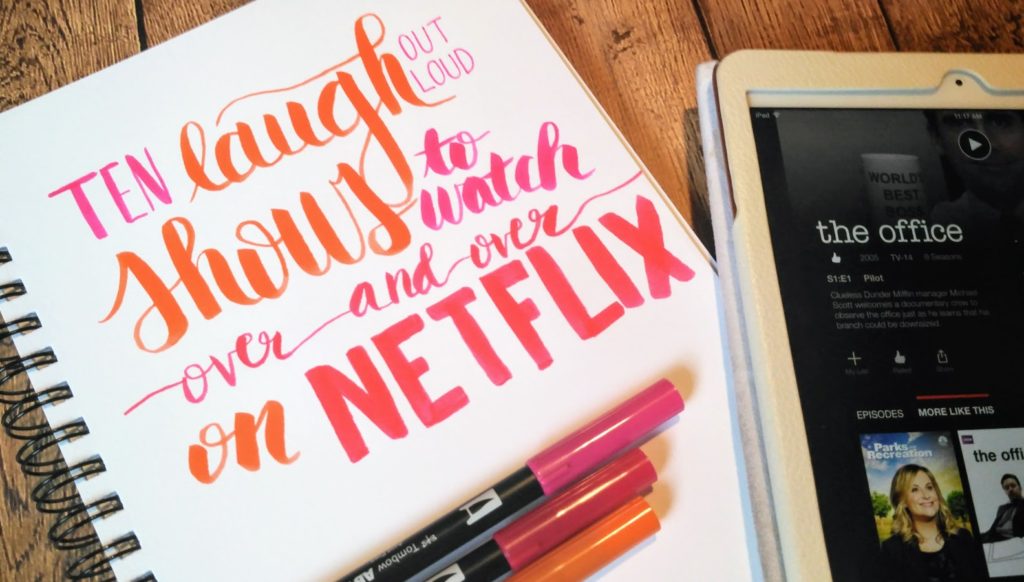 I'm basically the most useless person in the universe without 2 cups of coffee, so I spend my morning catching up on Netflix while enjoying my coffee and starting my day. Is that a weird routine? Maybe, but it's a relaxing way to enjoy some me time before Aliceana wakes up. The other morning I really wanted to watch Girl Boss, but I was pretty invested in a marathon of The Office and so I continued on with my The Office binge watch instead. This got me thinking, I love a good show that I can throw on at any time, shows that I can watch between new Netflix Originals, shows I'm no that invested in so I can enjoy them while folding a load of laundry or checking my emails, and more importantly shows that will make me laugh out loud. We all need some comedic relief in our busy days, right?
So here are 10 of my favorite laugh out loud shows on Netflix that, if you're like me, you'll watch over and over again.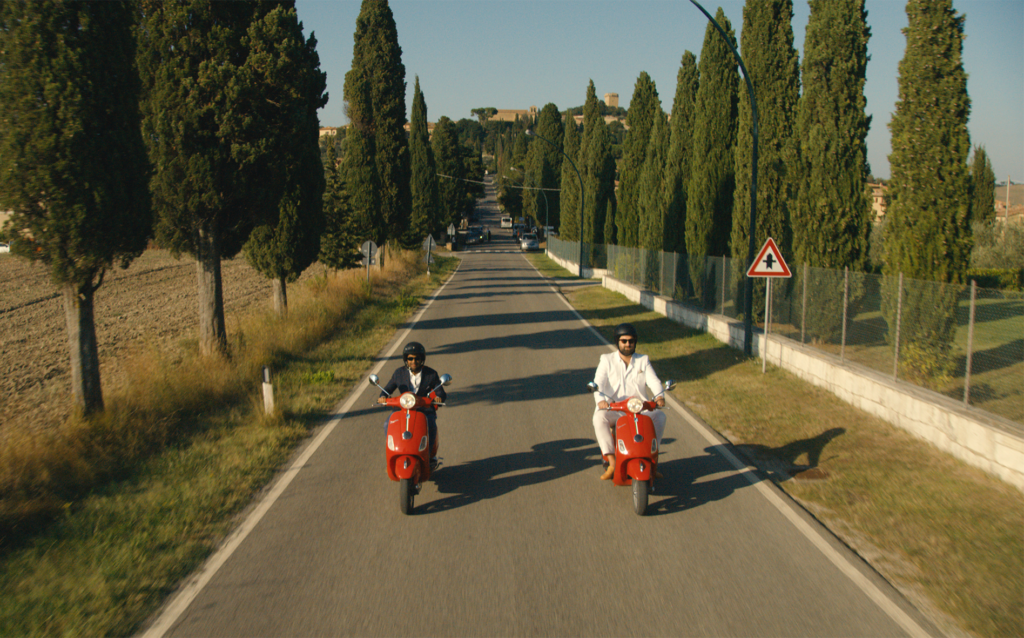 Master of None – Master of None is the perfect show to watch over and over again, because the episodes each have a theme and are great to enjoy as a standalone show, but the show also has a really great story to it about real relationships. How about that twist at the end? Didn't see that coming! The characters are lovable, relatable, and funny as Hell.
The Office – My current re-binge-watch, (is that a term? It is now) The Office is such a unique show, it takes something as mundane as selling paper and makes it so much more. There are so many jokes that you probably don't remember or maybe didn't catch the first time, I love a show with witty one liners. Plus, Jim and Pam is basically the greatest love story ever told. I just can't get enough of all of it. That's what she said. 
Parks and Recreation – I can watch this over and over again, if you asked me who my favorite character is, I couldn't tell you, they're all so great. The only problem with rewatching is that every time I watch it through again I'm pretty sure I start to cry harder at every little thing. If you haven't watched Parks and Rec do it, just know the first season wsn't the best they clearly didn't hit their stride until at least season 2. The first season makes me cringe everytime I rewatch Parks and Rec, they clearly didn't know where their characters and story were going and the characters do a lot of weird out of character things. Ron Swanson BORROWING a cabin? Uh Knope (see what I did there?)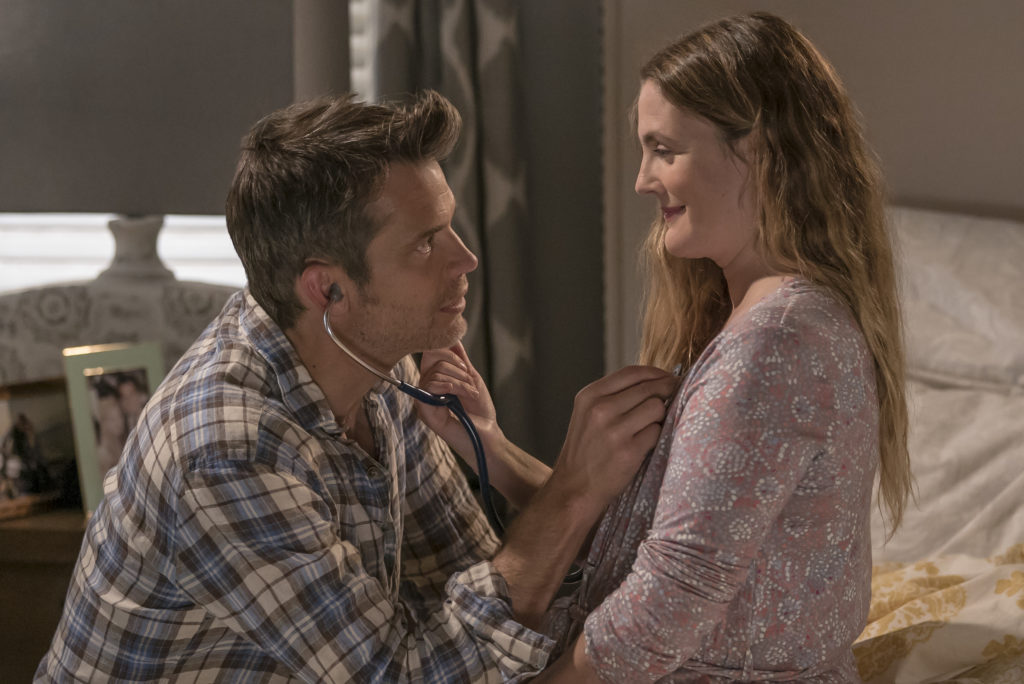 Santa Clarita Diet – This is a new show and I've only watched it once, but I'm pretty sure I will be watching many more times. I can not remember the last time I laughed so hard from television, but oh it's so funny and so relate-able for those of us that have been with our significant other for what feels like forever. Just become a zombie if you want to shake things up and better your relationship.
Friends – Friends will always be there for you. There are so many ridiculous episodes that'll make you laugh until your cry. It's classic and amazing, just remember to PIVOT! and watch what you feed your cat. Oh Friends, we were on a break, but now I might have to go back to you.
How I Met Your Mother – While I don't agree with the ending, seriously that's how you end this magical unicorn of a show? How I Met Your Mother is one of those shows where the lead character is the least likable of the entire roster of characters. You have wait for it…Barney, and but um Robin, and the dynamic duo Marshmallow and Lily (seriously, could their be a better couple ever?) This show is full of feel good moments and quotable one-liners.
Gilmore Girls – This is the relationship I would love to have with my daughter someday, minus that whole pool house season of course. Those Gilmore Girls will always make you smile, laugh, cry, and then you'll watch it over again, because Stars Hallow is where we want to be.
The IT Crowd – If you haven't watched The IT Crowd you are so so missing out. It's the funniest, nerdiest British comedy show out there. The characters are flawless, the comedy is so original and ridiculous. If I'm ever bored or feeling blah I can watch any episode of The IT Crowd and laugh myself into oblivion. Not to mention there is some super solid tech advice in the show. Did you try turning it off and on again?
30 Rock – The ridiculous show that follows a cast of a parody version of Saturday Night Live. You have a seriously great cast and so many jokes, and let's face it Liz Lemon is my spirit animal.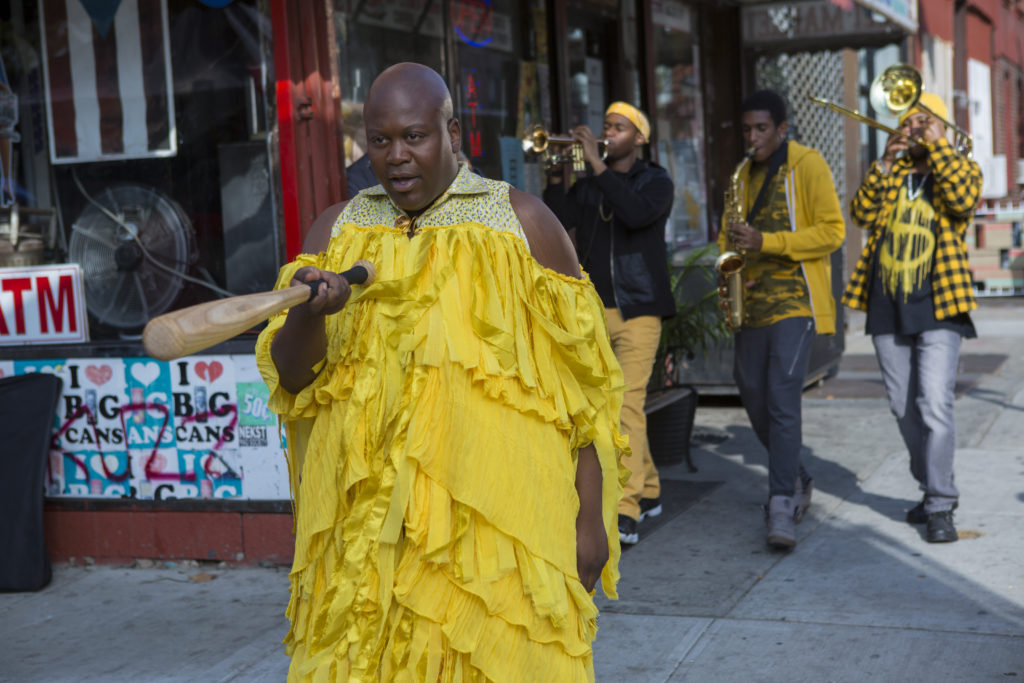 Unbreakable Kimmy Schmidt – The third season will be here before you know it and I can not wait. The witty one liners are ridiculous, and let's face it, Titus is stealing the show at this point. If you want to laugh while getting a healthy dose of sunny optimism and bright colored clothing Unbreakable Kimmy Schmidt is for you.