This shop has been compensated by Collective Bias, Inc. and its advertiser National Milk Life Campaign. All opinions are mine alone. #MyMilkMyWay #CollectiveBias
What if you could give your kids a nutrient-rich, delicious, farm fresh beverage with natural protein and no sugar added – all for about a quarter per serving? Surprise – it's something that's likely already in your fridge – white milk!
As residents of the dairy state, our family knows how important milk is. When we're out shopping we're picking up milk. When we're on our bi-weekly grocery trip, a gallon of milk always makes its way into the cart then.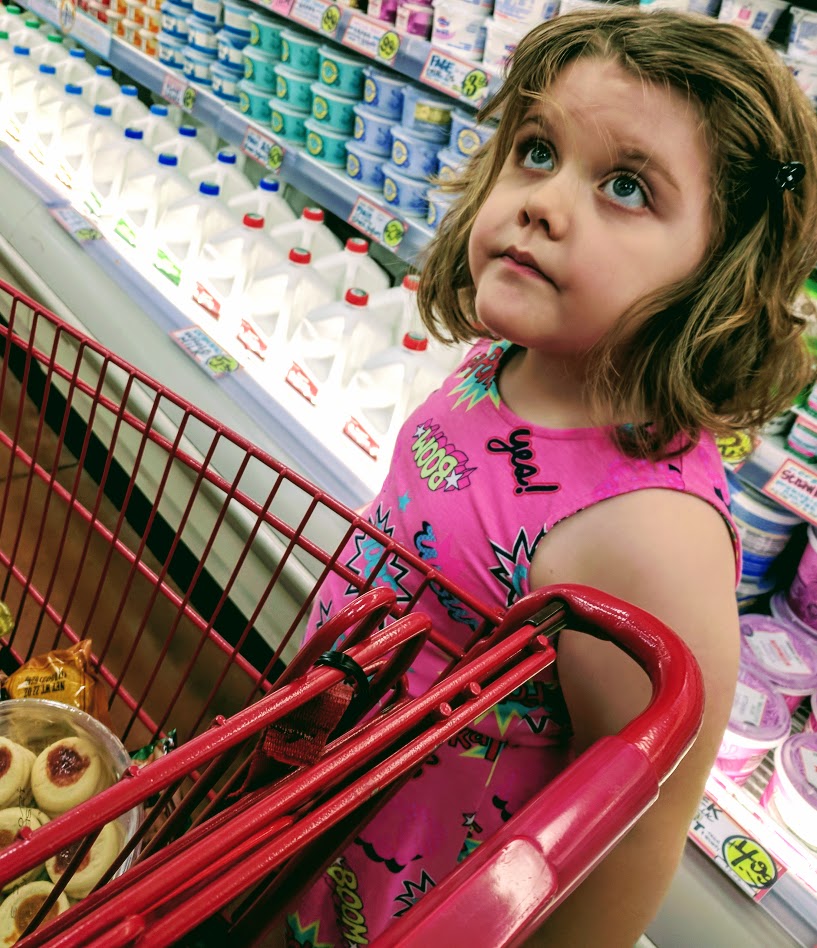 When we've had one too many bowls of cereal and won't make it until our next shopping trip we're known to pick up another half gallon or so as well.
The hard part though?
Getting Aliceana to drink white milk is not an easy task. If it's chocolate milk we don't have a problem, but she doesn't get excited about white milk.
I definitely want her to drink more milk. Milk's nutrients are hard to replace. It's difficult to get enough of nutrients you need without milk in your diet, and decades of research and hundreds of studies support the benefits of drinking milk. Kid's need milk's nutrients, like calcium, potassium and vitamin D, to grow. It's a simple, wholesome, and affordable way to receive natural protein.  Milk has 8 grams of protein, in every 8-ounce glass.
Still, she would rather not have a glass of milk. So the other day when we were having my birthday cake I thought it would be a good idea for Aliceana to enjoy it with a glass of milk. My sprinkle cake inspired me, how about sprinkle milk? So I took her favorite mason jar glasses (she likes to greet the chicken on the glass with a not-so-graceful bok-bok-BOK!) I dipped the glass rim in water then I dipped it in sprinkles. I also served it with a paper straw, paper straws make everything better.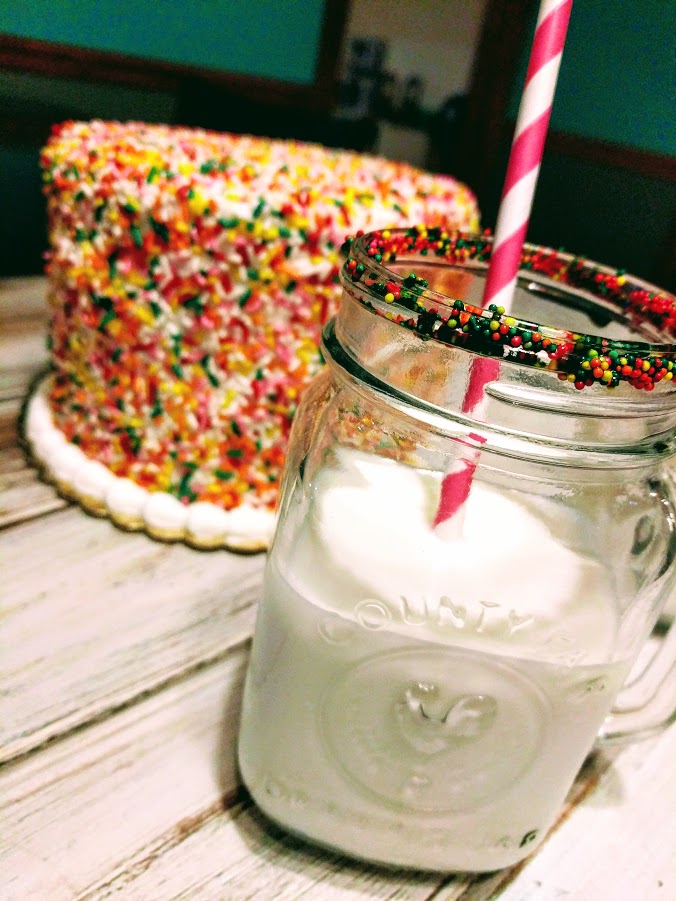 Aliceana's favorite glass + sprinkles + paper straw = Milk drinking success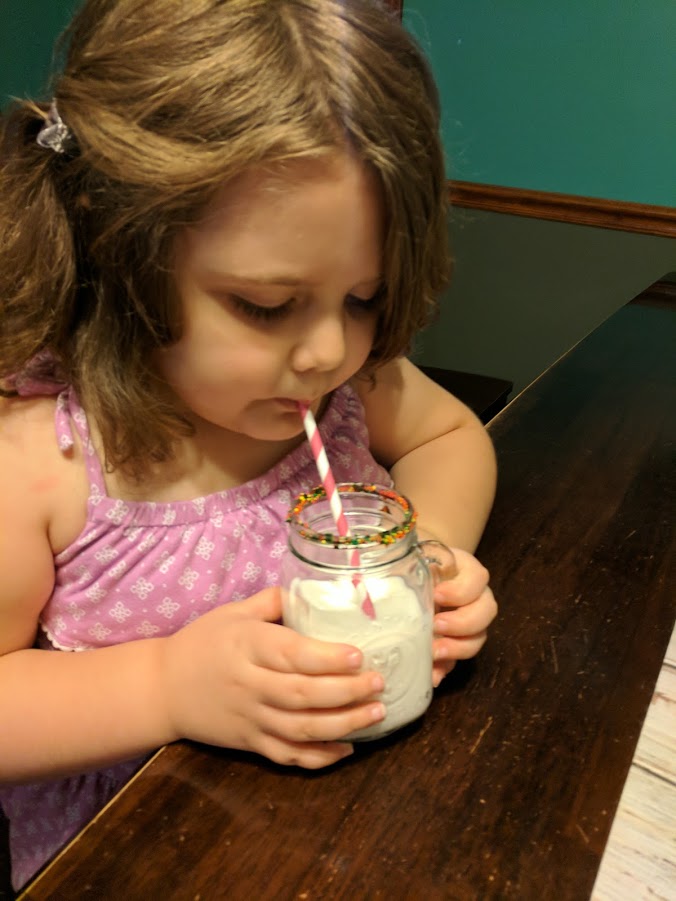 In fact, we all drank milk with our cake, because it was too fun not to join in on the sprinkle action.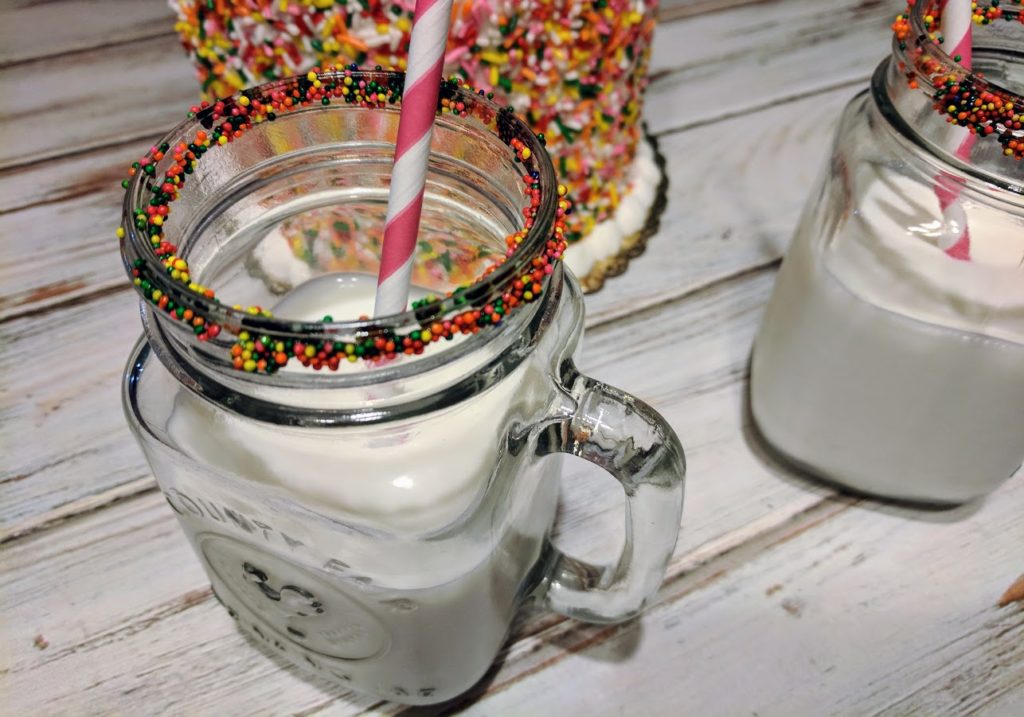 This was easy enough and a couple sprinkles is an easy bargain to get Aliceana to drink a glass of milk with her lunch. How would you inspire your family to enjoy a cold glass of white milk?
Make sure to visit MilkLife.com for more content and recipes and follow Milk Life on Facebook, Twitter, Pinterest and Instagram.