Miles From Tomorrowland is back for another season and that means new toys! I received some great toys from TOMY (just in time for Aliceana's 4th birthday, lucky girl!) all opinions and words are my own.
We're huge fans of Disney Junior in this house, they have such great kids shows. As a stay at home mom I could probably write a blog post about every single character that's featured on a Disney Junior show right now, we were just watching Sophia the First and Miles from Tomorrowland earlier today. As a geeky parent, I have t say I'm obsessed with the Callisto family and the fact that they're the perfect little stepping stone for Aliceana to get into the world of Sci-Fi, spaceships and futuristic Ostrich robots, and all of that fun stuff. Merc the Ostrich is my absolute favorite, I love him.
How fun are these spaceships? They're so much fun, and I can't wait to hear all of the fun space mystery scenarios and missions Aliceana comes up with using these. We already have the Stellosphere, check out our Miles from Tomorrowland party here.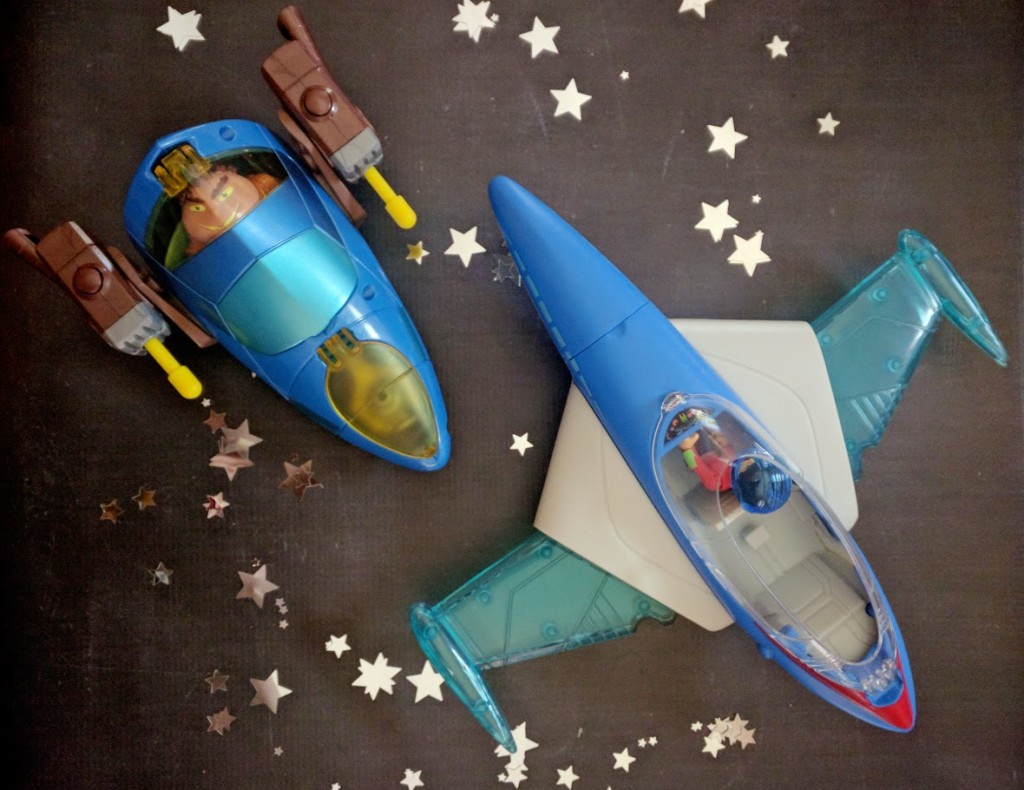 Above you can see the Gadfly's Scourge and the Photon Flyer ships. The Scourge shoots out rockets, which is always ridiculously fun, while the Photon Flyer has really great light up wings. They're both so much fun to play with, seriously, I want to play with these!
Here are two new figures, Rygan and Haruna. I left these in their package so Aliceana will have something to open. I love that they attach to their accessories.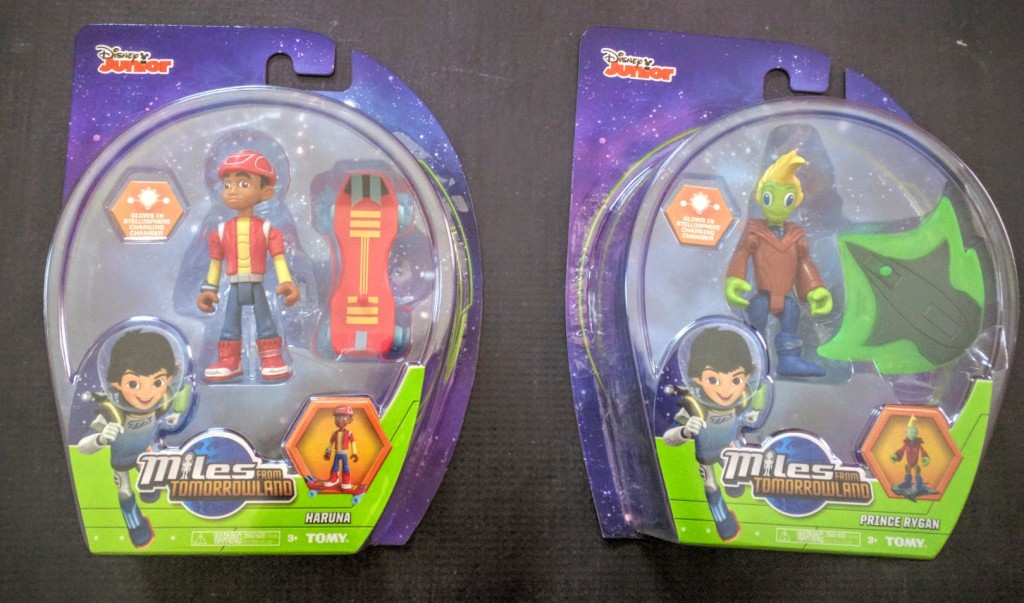 How excited are you for the new season of Miles from Tomorrowland and all of the adventures that come with the Callisto family in their Stellosphere!?