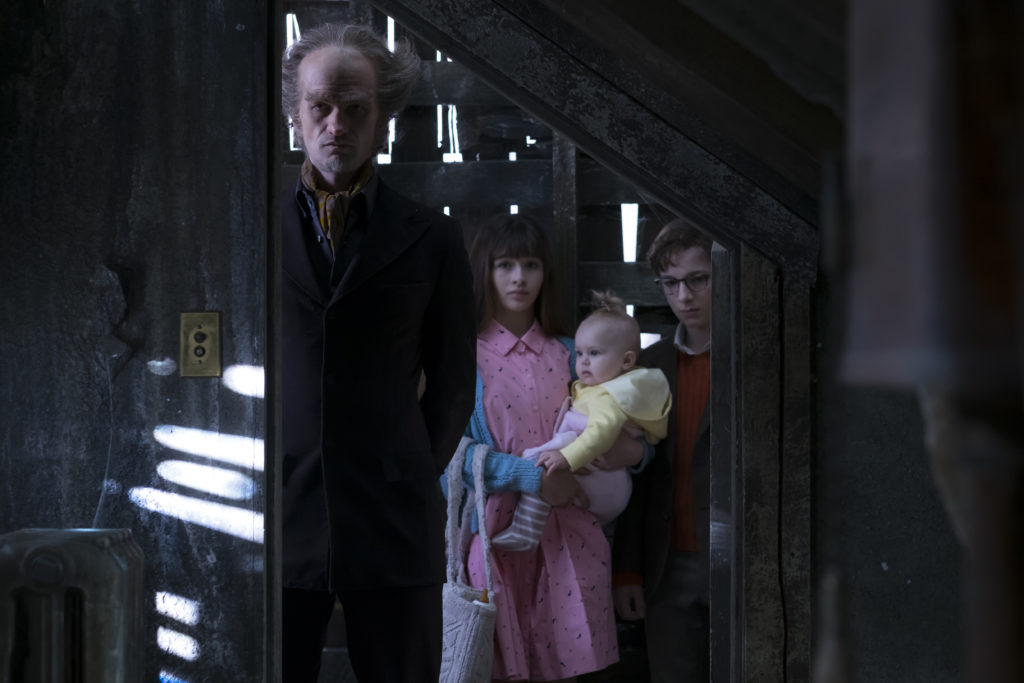 I'll admit I wasn't excited about A Series of Unfortunate Events, I knew nothing about the books, and had no desire to ever watch the movie adaptation. There were a few things to sway me into watching the Netflix adaptation though.
1. Neil Patrick Harris.
2. A spoilery press email I received letting me know who the Baudelaire parents are. Love them both, so I had to watch!
3. Lastly and most importantly, lately everything that Netflix touches is freaking golden.
Once I knew that I was going to watch it I had to ponder whether Aliceana should watch it. It's one of those, "Is she mature enough to watch this?" and "Will it be weird for me to watch this alone?" dilemmas. We decided to let her watch, we let her know it was a spooky show and now she's definitely psyched that she's mature enough to watch spooky shows and looks forward to watching the episodes with us. She's also a lot better at pointing out Count Olaf's disguises than say always-coughing-Mr-Poe. She also figured out what happened at The Wide Window before we did, she noticed something was missing from the scene with her keen preschooler eyes and I was seriously impressed. Alright kiddo, now do you want to watch The OA with me so we can figure out what the hell is going on with the plot there? (I'm kidding, please don't let your preschoolers watch The OA)
This show is gorgeous and amazing and it's hard not to love Count Olaf even if he is the worst. He's seriously the worst. The theme song is great too, I love that it's sung by Count Olaf himself.
The set design is absolutely gorgeous and so well done. It brings such a theatrical element to the show. I'm always sad after the episodes are over because I'm sure that we'll never see that set design again, but then I feel better when I see a new gorgeous set design in the next episode. I can't imagine what it would be like to step inside a set like Count Olaf's house or the yard of Uncle Monty, holy topiaries!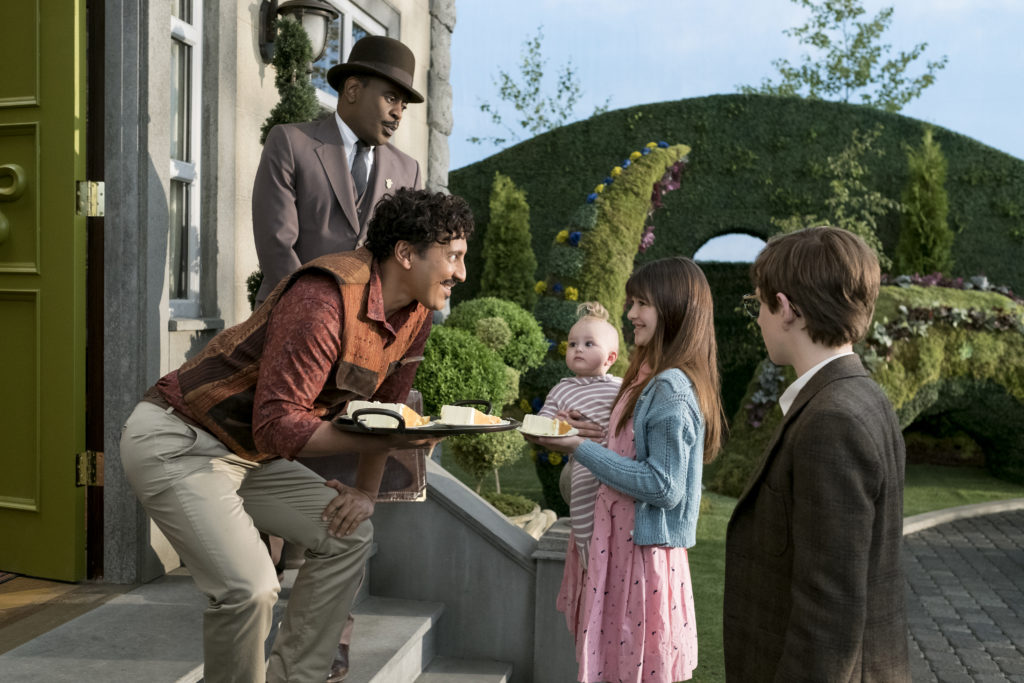 I'm obsessed with the fact that the series is actually narrated by Lemony Snicket himself (played by a wonderful Patrick Warburton.) It's such a wonderful break from the bleary gothic suburbia to see him in the foreground of scenes, or sometimes completely interrupting scenes to spoil the future events. It's great though because he'll do something like announce that someone will die in the middle of an intense scene, but they'll survive only to die later after a few close calls.
Another comedic relief are the subtitles from little Sunny. For example when her siblings were discussing getting a cab Sunny responded with "Uber?" Her subtitles also mean that you have to watch the screen constantly or you'll miss the great punchlines. She's clearly the sassiest, most fun Baudelaire.
I'm so excited for this series and I can't wait to watch more episodes. We will definitely be getting the Series of Unfortunate Events books
to read after we're done reading Lord of the Rings to Aliceana. A Series of Unfortunate Events is available now only on Netflix.