Last week I was in beautiful San Francisco, one of my favorite parts about the city is the coffee. I can't get enough of it. The one morning I woke up bright and early and went to a little cafe for coffee and a muffin, and when walking on my way back to my hotel, I actually stopped at another coffee shop for another coffee. When in Rome, right? This post is sponsored by Hills Bros. Coffee, all opinions and words are my own. #BrewAndRenew
Saturday I woke up with complete jet lag, and my legs felt like jelly after walking on those famously steep San Francisco hills. I was still really excited to get up and go to Walleye Weekend, the huge local fishing tournament and Festival.
One of the first sights that welcomed us, was this great Hills Bros. Coffee truck. How adorable is it? So cute!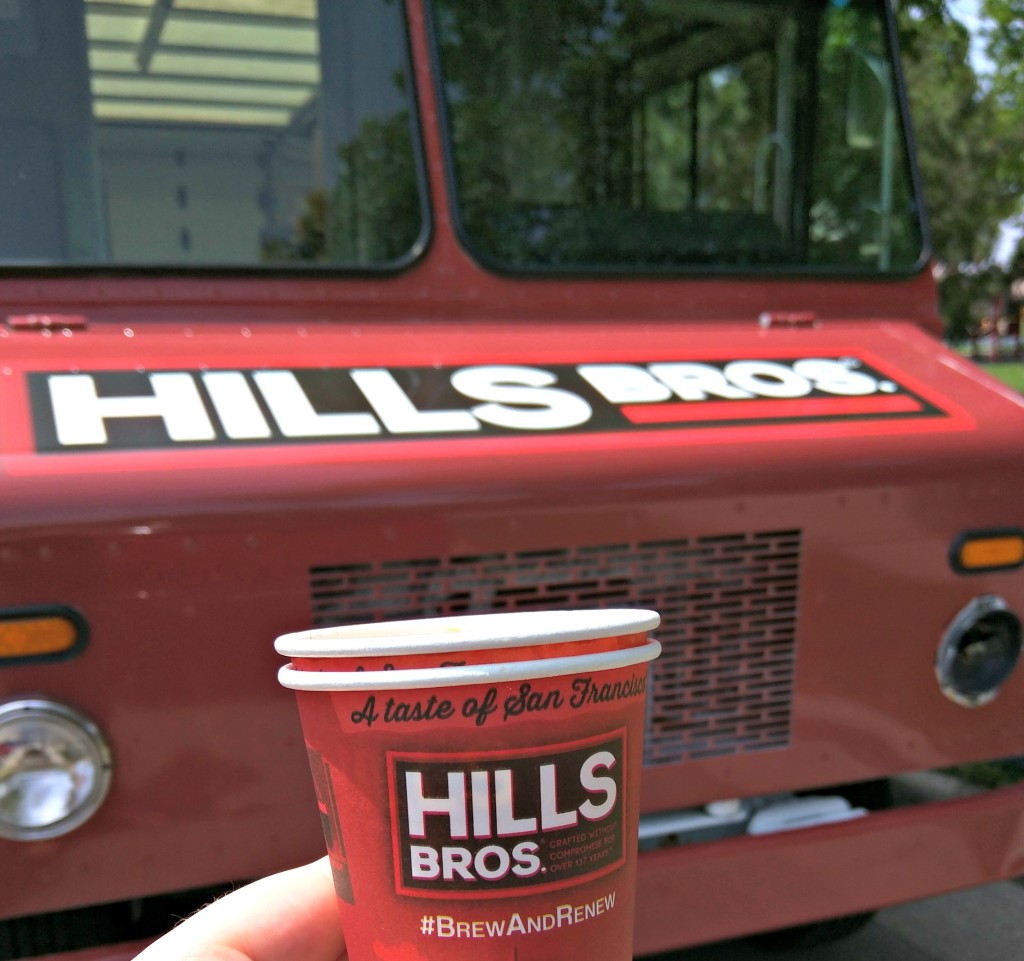 We learned that the new Hills Bros. Coffee Single Serve pods are actually completely compostable. It will all break down in compost, so you don't have to worry about wasting all of that plastic in your usual morning routine. The coffee tastes wonderful as well, between the coffee and the lakefront I felt like I was back in San Francisco again. San Francisco also happens to be the home of Hills Bros. Coffee, they use the finest beans and innovative roasting methods, making the coffee taste as vibrant as the steep hilled city. It really is A Taste of San Francisco™
After we enjoyed coffee and walked around the park enjoying activities, we went to our main event, the cheese curd tent. We're pretty serious about our deep fried cheese curds here, and the best place to get them has always been festivals. Seriously, if you're not a Wisconsinite, put our cheese curds on your bucket list, it's worth it.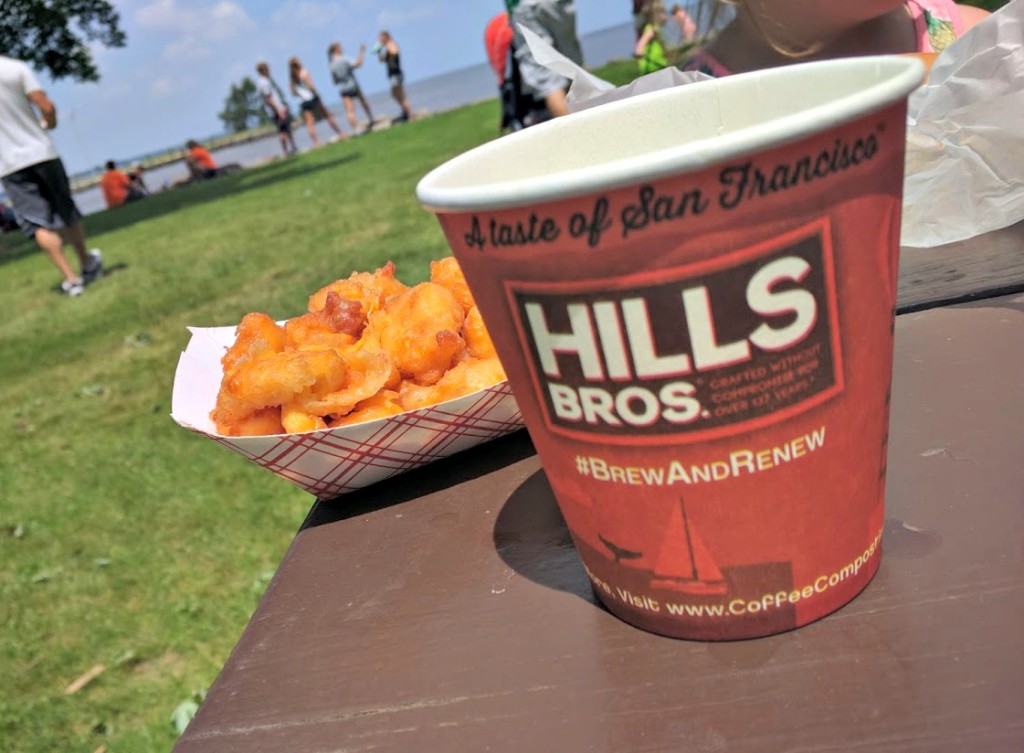 Then we walked over to the lighthouse, which is always so gorgeous. It was the perfect end to our afternoon.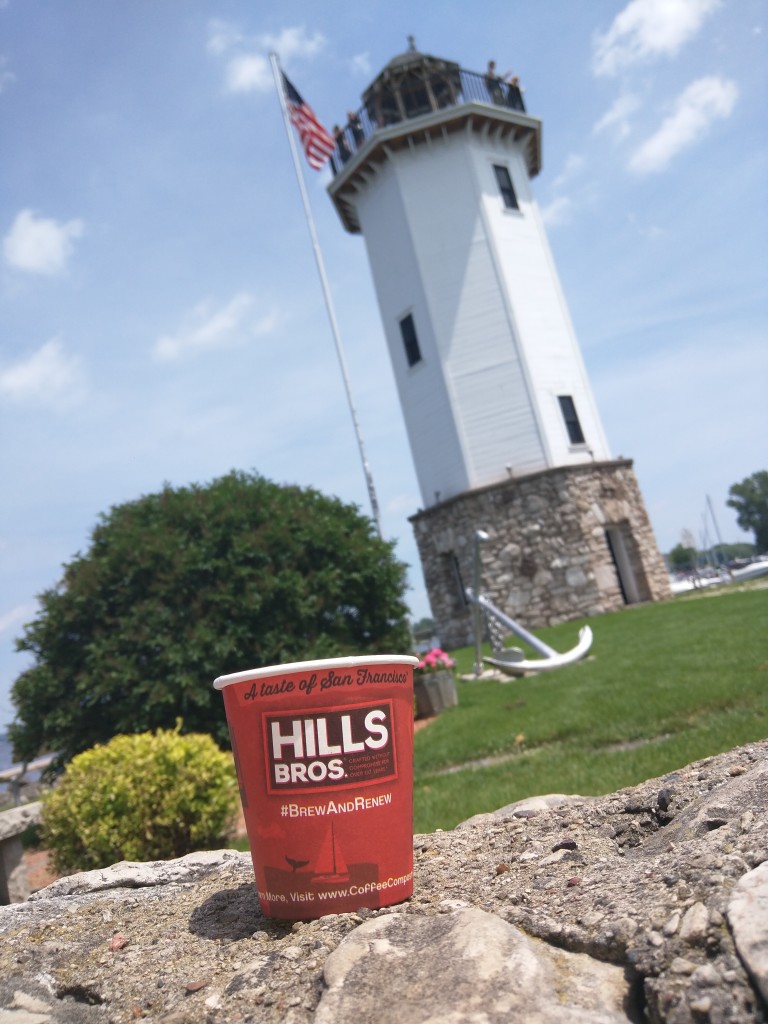 For more information on Coffee Composting check out CoffeeComposting.com and make sure to pick up Hills Bros. Coffee or check out their website!