I'm a part of the Netflix #StreamTeam and this post is part of a sponsored conversation. All opinions are my own, the obsession is real.
Long gone are the days of Saturday cartoons. Kids are no longer stuck watching whatever is on at the moment on 1 or 2 cartoon channels (remember sick days when you were forced to watch Blues Clues? because they only play shows for toddlers during the day, those were the days.) The beauty of Netflix and tablets is that your kids can really pick and choose what they want to watch and when they want to watch it.
Aliceana's latest obsession? Power Rangers.
My husband is a Voltron and Transformers loving 80's kid and the fact that Aliceana likes to wander around singing "Go go Power Rangers" upsets AJ to no end. Every time he complains that "Power Rangers is lame." I too join in the chorus of the Power Rangers theme song. I even bought Aliceana a Power Rangers hat that she is obsessed with, she grabs it every time she's watching the show on Netflix.
I don't know how the fascination with Power Rangers came up, she hasn't watched the new movie. She just found the ancient episodes on Netflix and now she's a huge fan of the cringe-worthy visual effects that you can only find in the 90's. I mean, what is with that stuff?
Her favorite color Power Ranger? Blue. Her favorite everything is blue. (Aliceana's a bit spoiled and uses the iPad Pro with an iGuy case
)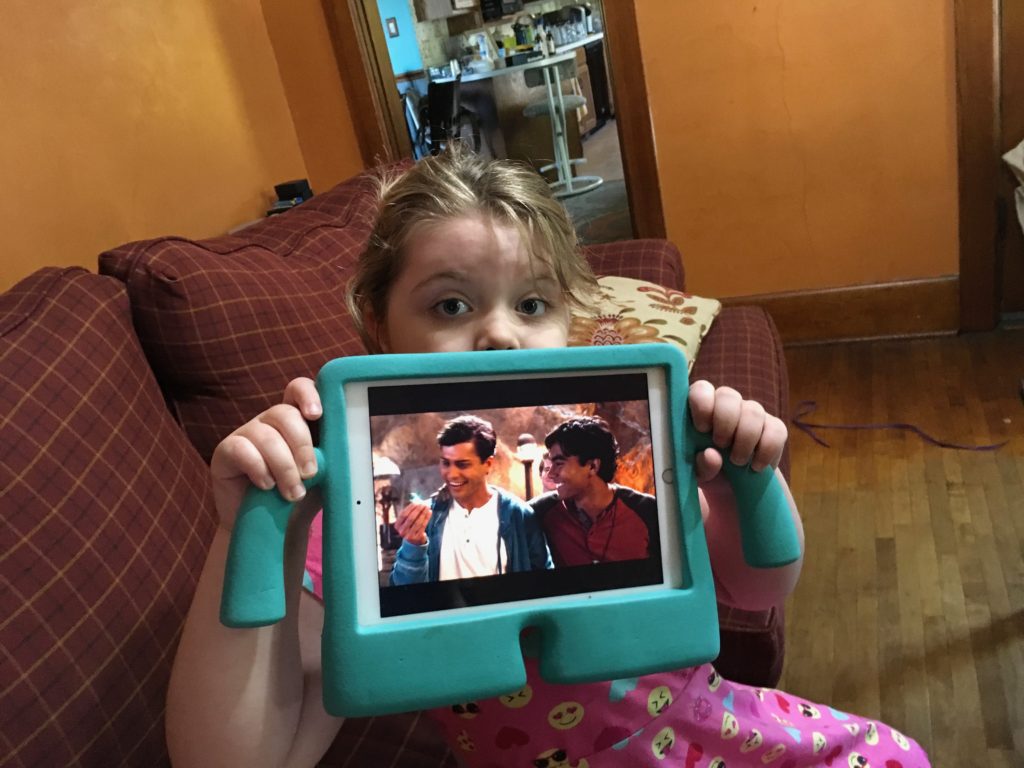 Of course, this one time I snap a pic of her watching Power Rangers she's doing so sans hat. Here's a picture of her wearing her hat out and about with AJ.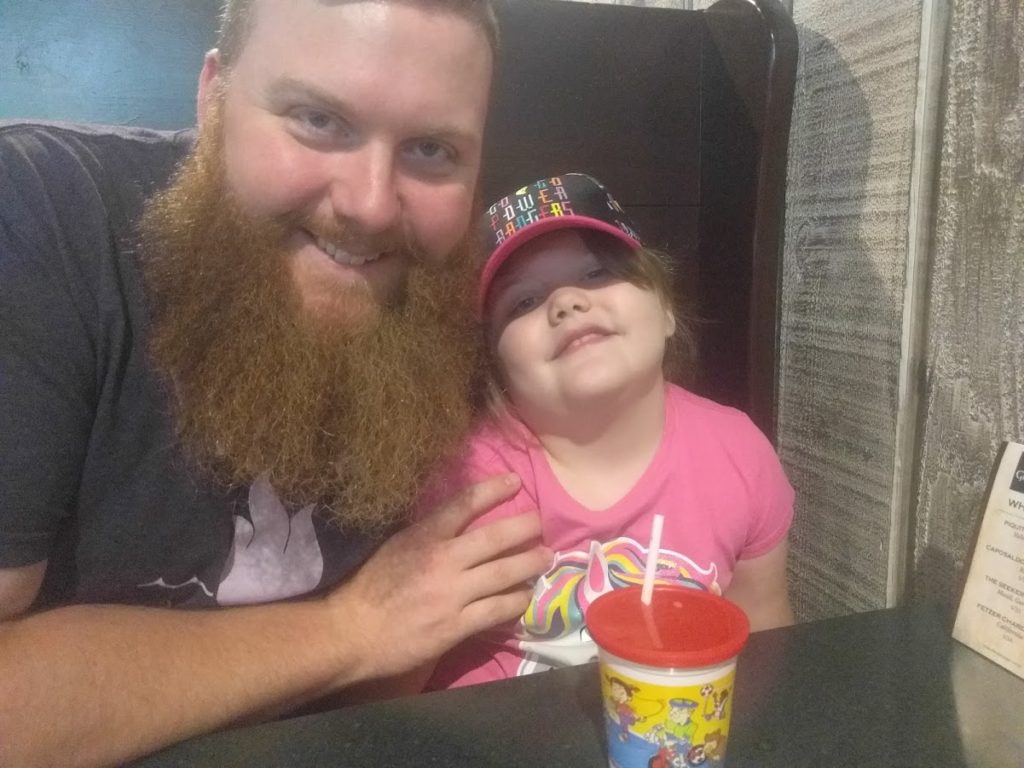 I just love sharing platforms like Netflix with Aliceana, she has the freedom to choose what she wants and she gets to explore some really great things. Somedays she watches Power Rangers, some days she watches Homeward Bound for the millionth time, and I think it's incredibly fun to see what she is interested in. I love sneaking a peek at her "continue watching" section to see what she's been up to when she's being Miss. Independent in her room.
After all, you can really see someone's personality, down to the guilty pleasures by browsing their Netflix profile.