I work with the Netflix #StreamTeam and occasionally receive fun Netflix perks, all words and opinions are my own.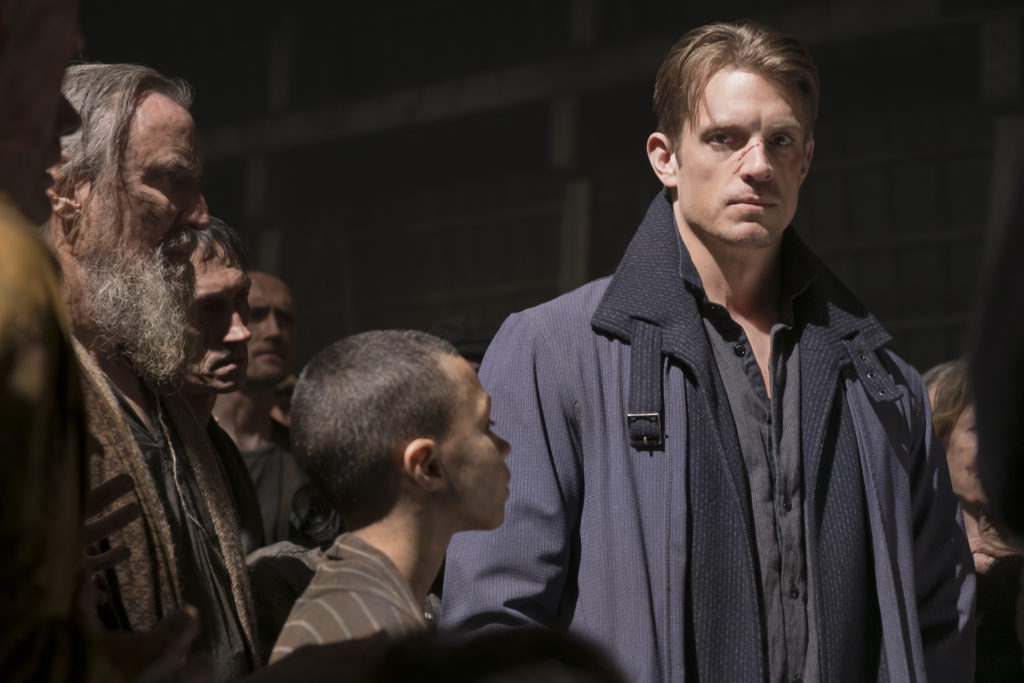 On February 2nd you'll want to drop what you're doing, don't make any plans, get the kids to bed early, or better yet, take the day off of work so you can start binge-watching Altered Carbon. I was able to watch the series ahead of time, and as of typing this I've watched 7 episodes, and I desperately want to finish the last 3. This show is so addicting, that you're going to want to pencil in a full 10 hours of your weekend to get through it all as soon as possible.
Altered Carbon takes the best aspects you've seen from Netflix Originals and mashes them together to make a show that you'll never want to end. You have a terrifying futuristic storyline involving technology, kind of like Black Mirror. Then you have non-stop action scenes, similar to those you see in the Netflix Marvel series, but these are way more violent because the main character, Kovacs, shows no mercy.
Altered Carbon takes place 300 years in the future, in this world, the conscious can be digitized and uploaded into other bodies. Bodies are completely interchangeable, and death isn't permanent.  This means a single person can live many lifetimes. It also means that as you watch the series you might see the same body, but it's a completely different character. The cast of the show deserves a pile of awards for pulling it off so believably.
Even though there's a lot of action, suspense, and mystery, it's broken up with genuine, well-timed humor. For this reason, my favorite character isn't human at all, he's Artificial Intelligence, and he's a hotel, and he's based on Edgar Allan Poe.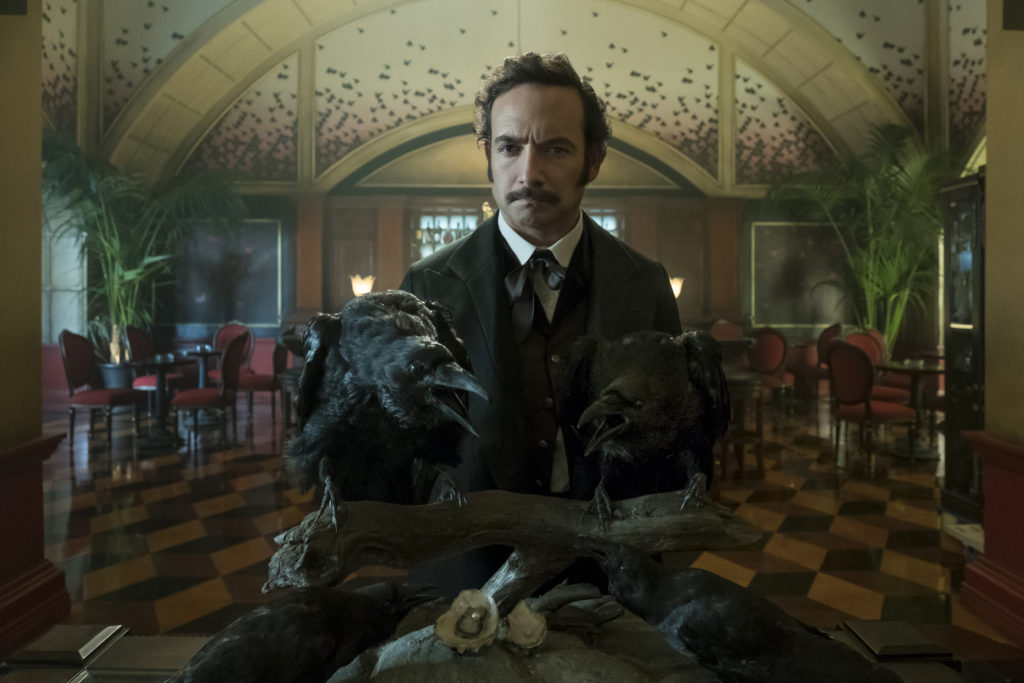 The main character Takeshi Kovacs is introduced after being imprisoned for 250 years. He's woken up to solve a mysterious murder but finds that he's wrapped in much more. He's also the lone surviving soldier in a group of elite interstellar warriors who were attempting to restore the world to where it was before life and death became such casual ideas.
Altered Carbon is based on the classic cyberpunk noir novel by Richard K Morgan. From creator and executive producer Laeta Kalogridis, and starring Joel Kinnaman, James Purefoy, Martha Higareda, Renee Elise Goldsberry, Will Yun Lee and Dichen Lachman. 
I'm obsessed, and I can't wait for everyone to watch this so we can talk about how great it is. I also want to see if anyone else screamed out loud during that one scene, I mean, I can't be the only one.
Altered Carbon will be available only on Netflix February 2nd.