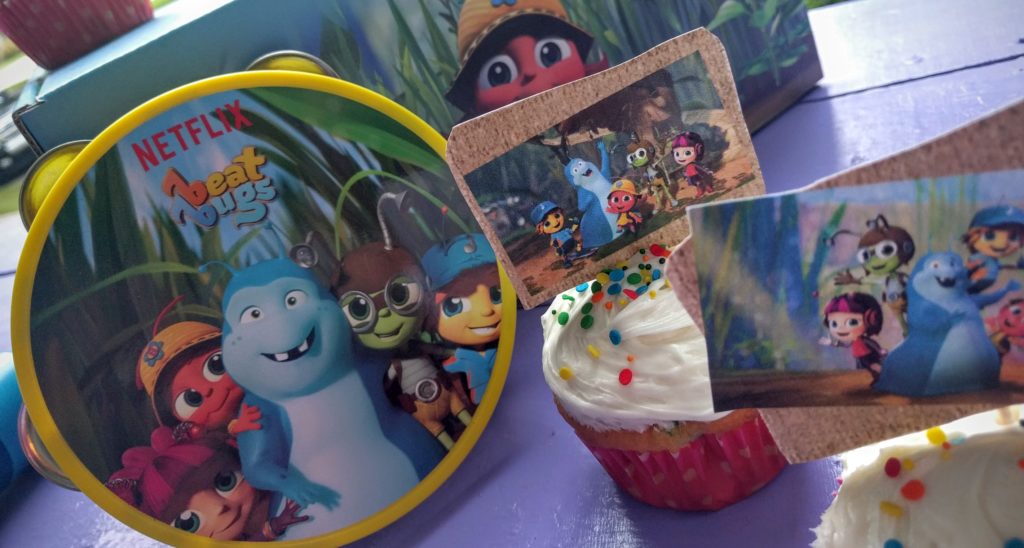 We got bit by the Beat Bugs, and it's kind of great. It started by watching the  Netflix series together, then there was the rewatch, and now Aliceana wants to watch Beat Bugs daily. Then we finally decided to make a Google Play playlist with all of the songs from the show, it gets played in the car, and in our house when actual Beat Bugs isn't playing. As I type this, Blackbird is playing from our living room and Aliceana is dancing away. Yesterday we were in Target and she was walking around singing The Beatles songs, and later in the night we could hear her singing the songs quietly to herself in the playroom. I'm a part of the Netflix #StreamTeam all opinions are my own.
It's really great that they're using some of the songs that aren't nearly as popular, because honestly I've never heard these songs in my life. It's bringing our children the magic of The Beatles. It's also bringing the music to a generation of Millennial parents. We now get to hear more of The Beatles catalog than just the classics that we hear on the radio or car commercials. I've always been fascinated with music, but the only music I was ever exposed to from The Beatles era was from more of the rock spectrum than the pop spectrum.
My grandfather liked to party hard back in the day and was more a fan of Hendrix than The Beatles. Last night we were at my grandparents house, and you could tell that they were amused at the catalog of Beatles songs Aliceana knew and would sing by heart.
Never in my life would I have expected that we would be rocking out to The Beatles as a family, but oh it's been so much fun. I can't wait for season 2 on November 18th when we'll most likely have another 26-or-so Beatles songs to be obsessed with.
We made some Beat Bugs cupcakes too, because well Beat Bugs and cupcakes are a great combo, and Aliceana desperately wanted to help me make cupcakes.