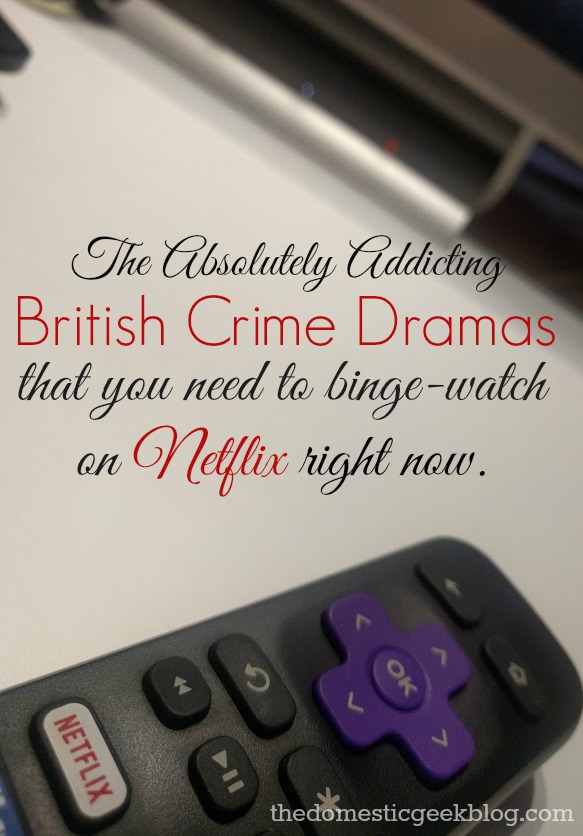 They have the best crime dramas across the pond, really they do. I can't get enough of them. The other day AJ came home and I was almost jumping up and down in excitement to let him know I found a new one to watch on Netflix. We have an over-saturation of crime dramas here in the U.S. and it's almost always the same thing, jogger gets murdered, you watch the hot cops go through DNA in fun montage and the killer is always the person you least expect. This happens so often that you now expect it to be the person you don't expect it to be.
That person has blood on their hands? Didn't do it.
That person threatened to kill the victim and has gang tattoos!? Didn't do it.
That person only shops at Whole Foods, participates in every charity run, and has a great manicure? PUT THEM IN JAIL IMMEDIATELY!
It's awful and somehow it's still a recipe that works for viewers that still have cable, like my grandparents can't get enough of it. they just change the recipe slightly and call it a new series. Oh, but this crime drama is different, it's in Florida where the weather's nicer and people die in pretty pools instead of deaths on hiking trails.
So it's refreshing to see British crime dramas, typically the entire season or the entire series revolves around one crime or a string of crimes. The stories are honestly that intriguing that they can last an entire season, most American dramas get boring within 20 minutes, so the fact that you can binge hours of the same crime and be on the edge of your seat the entire time is great.
Another great thing about all British television is that they use the same pool of actors in so many shows. You'll probably find someone from Harry Potter, Game of Thrones, Downton Abbey, or Doctor Who in an episode of a British cop show. It's really fun to watch and IMDB (websites are now verbs, welcome to the 21st century.)
I love watching the differences between police protocol in America vs Britain too. The biggest differences in TV form at least are guns and Miranda rights.
Americans are very exposed to guns, so it's hard to fathom that the police in the UK don't carry guns! If they did the shows couldn't last an entire season. I've seen cops beat almost to death and cops run away from bad guys in these shows, it's odd. Let me repeat that again, I literally just saw a cop run away and hide in fear in a show when they were confronted with the bad guy, that feels so weird.  I feel like criminals feel like they can get away with more since cops only carry batons which requires relatively close range to the dangerous person in question. You don't have that same intimidation, which feels so weird for an American. We had cops with guns paroling our freaking highschool growing up, we're very exposed to gun culture here so it's an odd thing to get used to.
They have a different version of Miranda Rights, it's called the "Right to Silence" or "Police Caution." I'm always amused by this, it's similar, yet different. Instead of our version of "You have the right to remain silent…" they say " "You do not have to say anything but it may harm your defence if you do not mention, when questioned, something which you later rely on in court. Anything you do say may be given in evidence."
British crime dramas are my favorite, they're so twisty and turny. Here are some of my favorites and what makes each of these a unique binge-worthy story.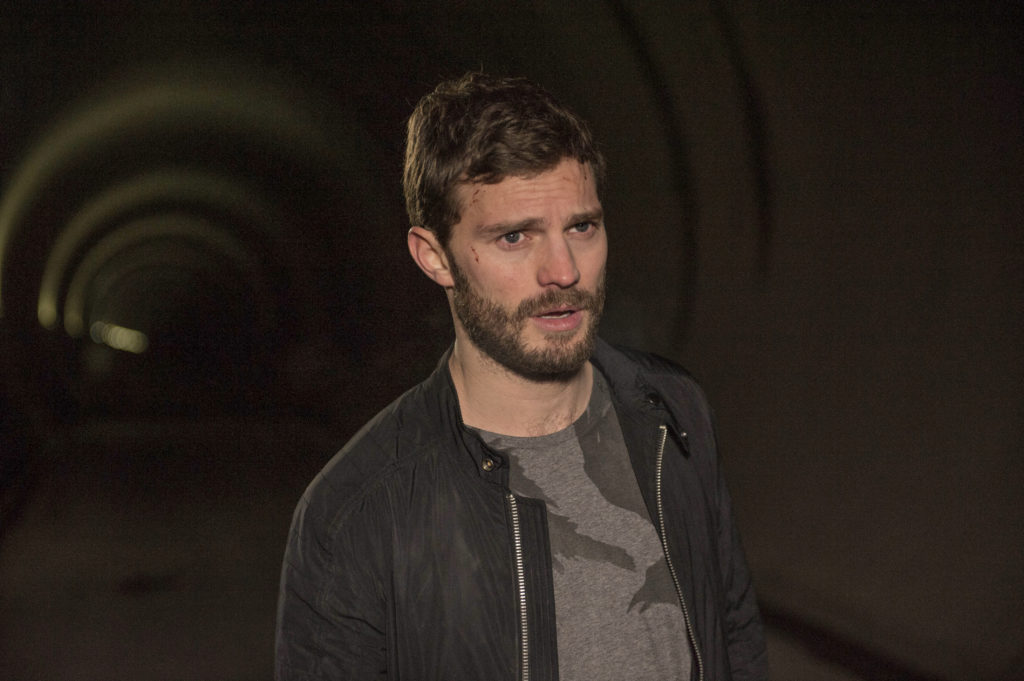 The Fall
This one is great because the killer is ridiculously normal, and extremely attractive. He's got a family and a job as a grief counselor, and naturally he plays with his victims like they're dolls. Another weird storyline is that the lead detective is very fond of one night stands. You're also extremely lucky that you get to watch three seasons at once, it was agonizing watching one at a time, trust me.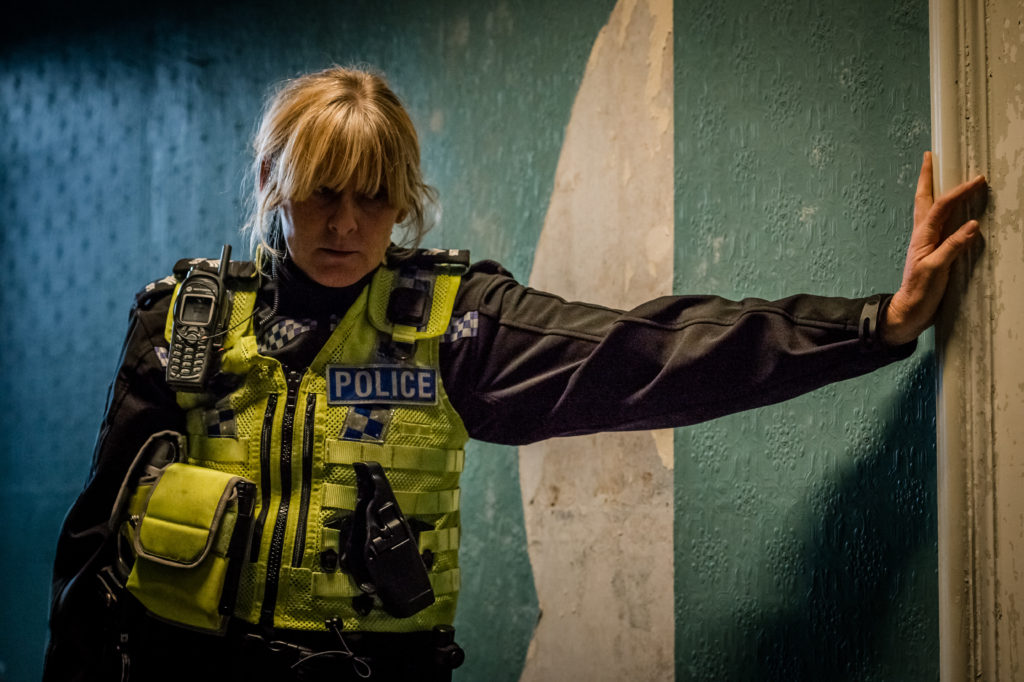 Happy Valley
I'm going to steal Netflix's synopsis for this one as not to lead to spoilers. "Her life's been anything but happy, but vengeance keeps her going … and she's closer to it than she knows." This is such a gripping show, a cop with a miserable life at home is dealing with a terrible kidnapping case. You'll be on the edge of your seat the entire time, I promise.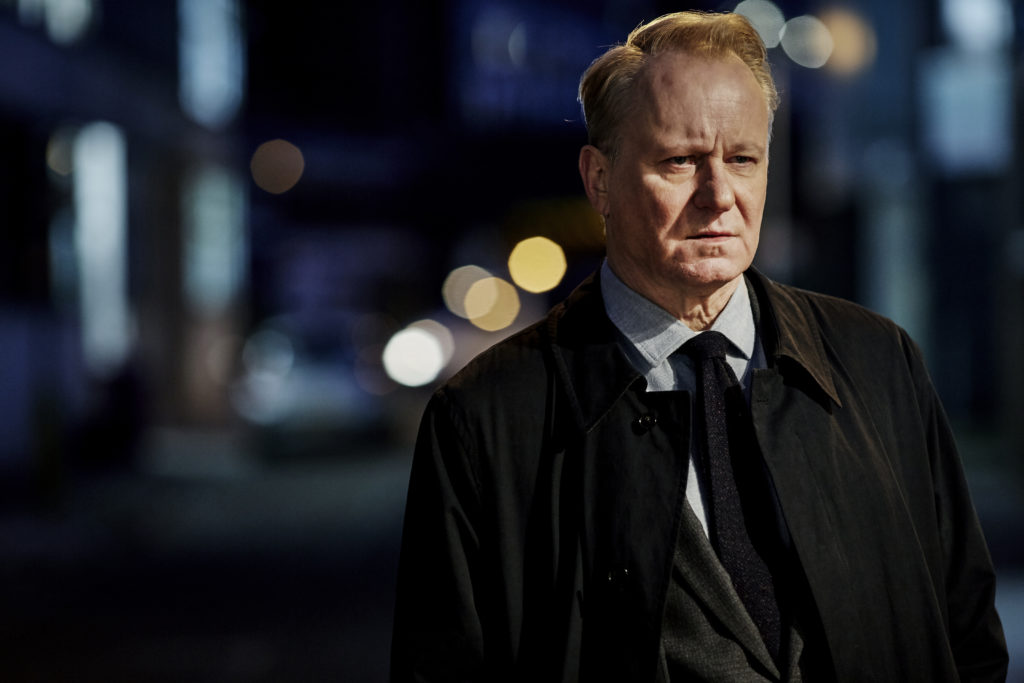 River
This one is interesting in that the main character River is trying to figure out who murdered his partner. The story unwinds to reveal dark secrets in his partners past. Also, he's haunted by ghosts? This was a mini-series with only one season and you have to watch it, it's very dark and twisty.
Broadchurch
This stars David Tennant. Oh, I don't have to say anything else? You're watching it already, ok, moving on…Ok, ok, I'll give you more reasons to watch this. It's a great show about a perfect small town with no crime, that all of a sudden has a mysterious murder of a young boy on their hands. As the show unravels so do the perfect characters, you'll realize that almost everyone in the perfect town has something to hide in their past.
Broadchurch was actually remade for America it was renamed Gracepoint and also starred David Tennant. Comparing the versions is hilarious, the cast in Gracepoint all look rougher and way more suspicious, whereas the townspeople in Broadchurch all seem pretty normal making it harder to pinpoint the killer. I'm betting you'll still never guess who the killer is in either show, yep the killer is definitely different.
Luther
Luther is seriously the best, Idris Elba rocks it as a bad ass detective from the very first scene. I think this is a crime show set apart from the others because it's so focused on DCI John Luther. (I just Googled DCI, it means Detective chief inspector and is usually the minimum rank held by a senior investigating officer.) He's just an all around good guy that goes through some unfortunate events in his life, and it just makes him more badass.
Paranoid
This is the new one that had me jumping around in excitement. The twist in this one is the main detectives really sad love life. She's old and she just wants children. (She also played Luther's wife i Luther, but more notoriously she's known for screaming, like really screaming in game of Thrones when Oberyn dies a horrific death.) Also, the mystery is crazy because a doctor was stabbed to death at a busy playground in front of her son. There's also a "ghost detective" helping them out on their case by leaving secret packages.
These are some of my favorites, also the only British crime dramas I've watched, and you can stream them on Netflix. If you know of any other British Crime Dramas that I can binge-watch, let me know in the comments below and I will get to watching!