I received a copy of Coco to facilitate this blog post, post may contain affiliate links, all opinions are my own.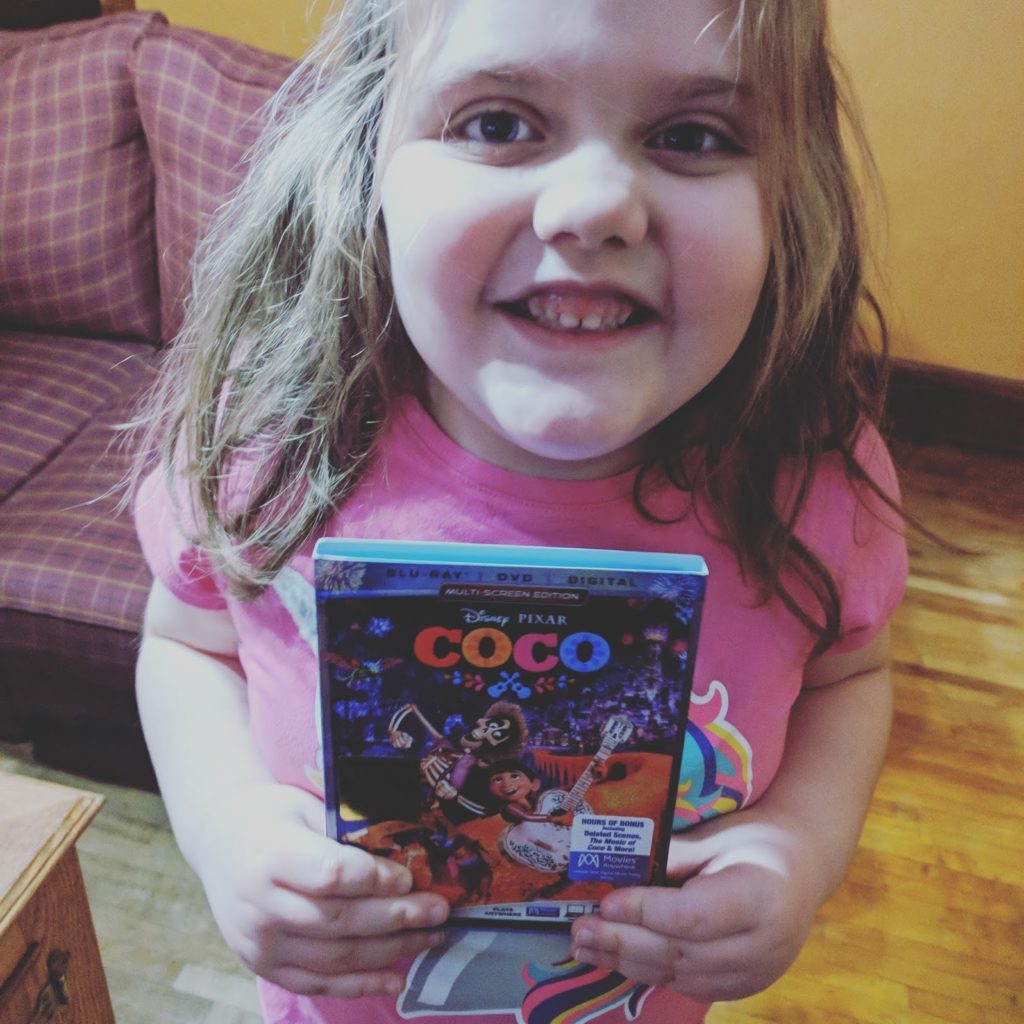 Coco is available and with perfect timing, I was stuck at home recovering from wisdom tooth surgery so it was a great time to snuggle up with the family and watch a new movie. Aliceana and I actually saw Coco
in theaters and loved it, but AJ had yet to see it. So we had to share it with him. It's adorable, heart-wrenching, and full of bright songs and adventures.
After watching we had quite the discussion on our ancestors, and our grandparents those living and those who have passed. Unfortunately, it's not something we really celebrate in our culture and that's so so sad. I personally only know my family lineage back to my great grandparents and no further. I would love to know and celebrate the people that helped form our family into what it is today. Día de los Muertos is such a wonderful, beautiful and meaningful tradition, and Coco does a great job to portray that.
So get your family together and celebrate with Coco. Now available Digitally in HD and 4K Ultra HD™ and on Coco in 4K Ultra HD,™ Blu-ray,™ DVD
and On-Demand.