Sometimes you just need a cake that will knock the socks off of someone, it helps if that cake is really decadent,  bonus points if its super easy to make.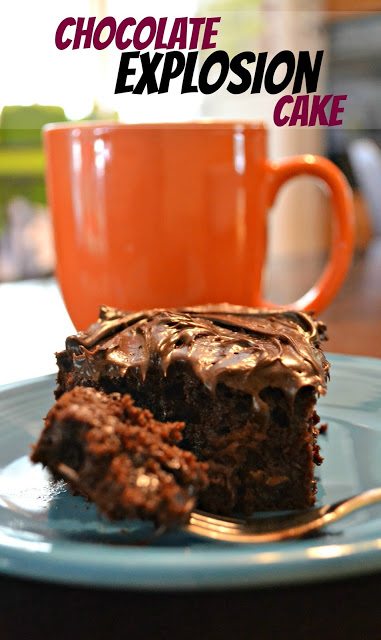 I found this cake when I was nearly 10 months pregnant, and so over pregnancy (the hot, miserable, big-as-a-house, in-hibernation stage of pregnancy.) It was said to be so chocolaty that it could kick start labor. It was worth a shot, right? Well, it didn't work the first time. Though, it was so delicious that I had to make it again a week or so later and I actually started having contractions while making this magnificent cake. I'm positive it was a coincidence,  but its still a fun story to tell!
This cake is so moist and so rich, I can only handle a small slice in one sitting, but my chocolate obsessed husband can't get enough of this cake. I even made one for his birthday this year.
There are a few secrets to this rich, decadent cake. First, your base is a store bought cake mix (your guests won't know or care, trust me!) Then you add sour cream and pudding to make the cake extra moist. Chocolate chips add more chocolate, because we all need more chocolate, right? I appropriately named this recipe chocolate explosion cake, it's a little bit like a chocolate explosion in your mouth, yum!
Here's the recipe, you can thank me later.
| | | |
| --- | --- | --- |
| Chocolate Explosion Cake | | Print |
Ingredients
Devil's Food cake mix
3 eggs
1 cup water
⅓ cup vegetable oil
1 package chocolate instant pudding
1 cup sour cream
12 ounces chocolate chips
Dark chocolate frosting
Instructions
Preheat oven to 350* and grease a 9X13 cake pan.
Mix cake mix with eggs, water, and oil. Mix in sour cream and instant pudding.
Stir in chocolate chips.
Pour mixture into greased cake pan. Bake for 60 minutes or until toothpick comes out clean.
Frost with your favorite dark chocolate frosting and enjoy, this tastes the absolute best if served warm!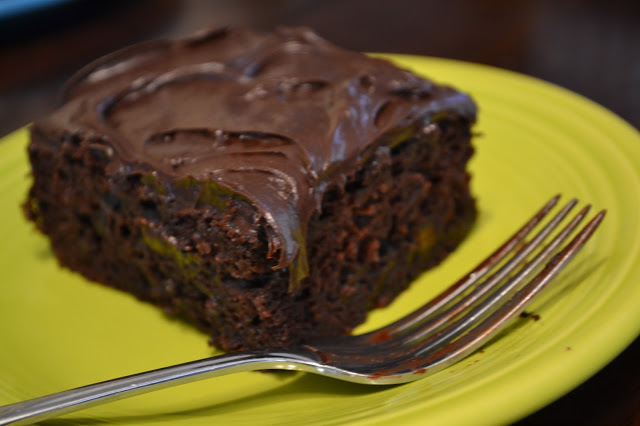 Who will you make this Chocolate Explosion cake for? It's a chocolate lover's dream! 
Written by, Brittany, the geek behind the blog. I share lots of recipes, my thoughts on the latest tech gadgets, my favorite geeky games, and snippets of life as a Work-at-home mom.