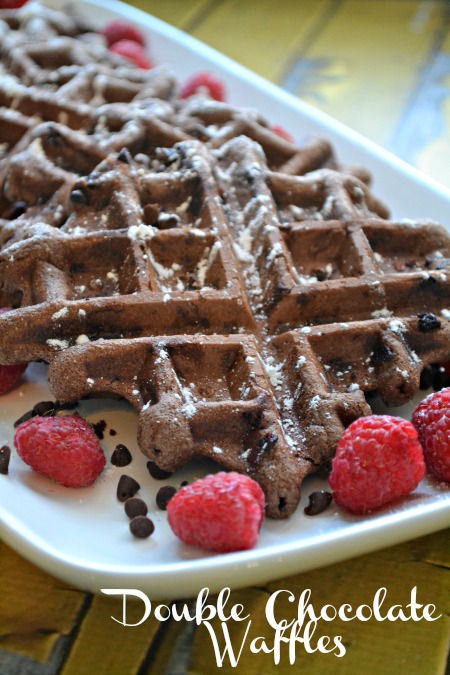 I never watched Parks and Recreation, I would always catch the tail end of it or the beginning because it was always on around some of the shows I loved, but it always looked cheesy to me. Now I'm a huge fan of Parks and Recreation, and I can totally see how some of those scenes would look cheesy and so weird out of context, but oh yes I love that show now. I'm so glad I found it on Netflix, then continued to binge watch it in time to catch up with the series for the finale tonight. #StreamTeamDon't worry cable cutters, I'm sure Netflix will have the final season before you can finish binge watching House of Cards, Friends, Marco Polo, and the 3 million other shows on your list. We're so close to cutting cable ourselves, the only shows we watch live are Doctor Who and The Walking Dead, and both shows we're obsessed with thanks to Netflix.
Once you're done binge watching any TV show you get that feeling of sadness, or the I-need-more-Leslie-Knope-syndrome. Netflix has the next best thing to Galentine's Day and waffles. They have comedy specials one from Nick Offerman and three from Aziz Ansari (Plus a new one, Aziz Ansari live at Madison Square Garden, coming out on March 6th!)
So get together with your Ann Perkins and have a fun marathon of your favorite Parks and Recreation characters comedy specials, you might want to celebrate with some Snake Juice and whip up these double chocolate waffles, make sure to add a Leslie Knope approved amount of whipped cream.
 I'm not even sure if I should call these waffles, they're a bit more like waffle shaped chocolate cakes. They were so so good, I just ate them warm with powdered sugar and a few raspberries.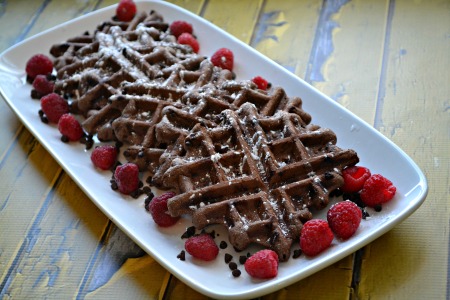 Ingredients
1½ cups flour
½ cup sugar
½ cup cocoa powder
2 teaspoons baking powder
½ teaspoon baking soda
½ teaspoon salt
1 cup milk
2 eggs
1 teaspoon vanilla
6 ounces mini chocolate chips
Instructions
Preheat oven to 200* or warm setting, and set a cookie sheet or oven safe serving platter inside. Then heat up your waffle maker.
Mix together flour, sugar, cocoa powder, baking powder, baking soda, and salt.
Add in milk, eggs, and vanilla until well combined, it should be a thick cake batter consistency.
Stir in mini chocolate chips.
Drop ⅓ cup batter into hot waffle maker, cook until done in the middle about 1 minute.
Place cooked waffles in the oven until ready to serve, then dust with powdered sugar.
 You'll need a waffle iron to make these, don't have one? You can pick one up on Amazon for $35 using this affiliate link. Make sure you use mini chocolate chips when making these, this way you shouldn't have issues with the waffles sticking. You also need to make sure that you place the waffles in a warm oven so they'll stay warm while you're making them!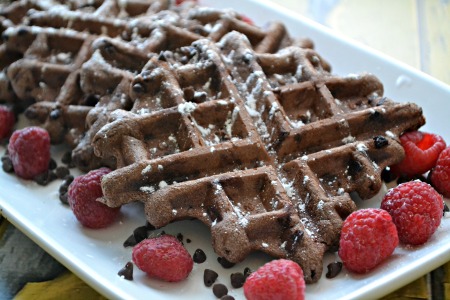 These waffles also rock reheated, like at 11 at night when you're still up watching Netflix.
If you're not a member of Netflix what are you waiting for? They have an amazing selection of shows and movies that are just waiting for you to watch!