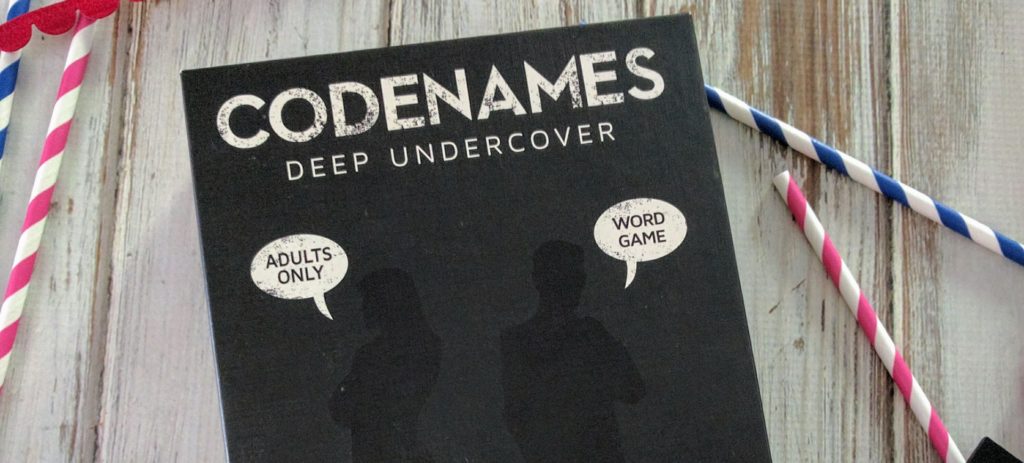 It's not a secret that we're huge fans of board games, we have shelves upon shelves of board games. The games we often reach for when we have guests over are party games. Party games are great, they're fast to learn, can be played quickly, and generally are played over and over again, with lots and lots of belly laughs in between.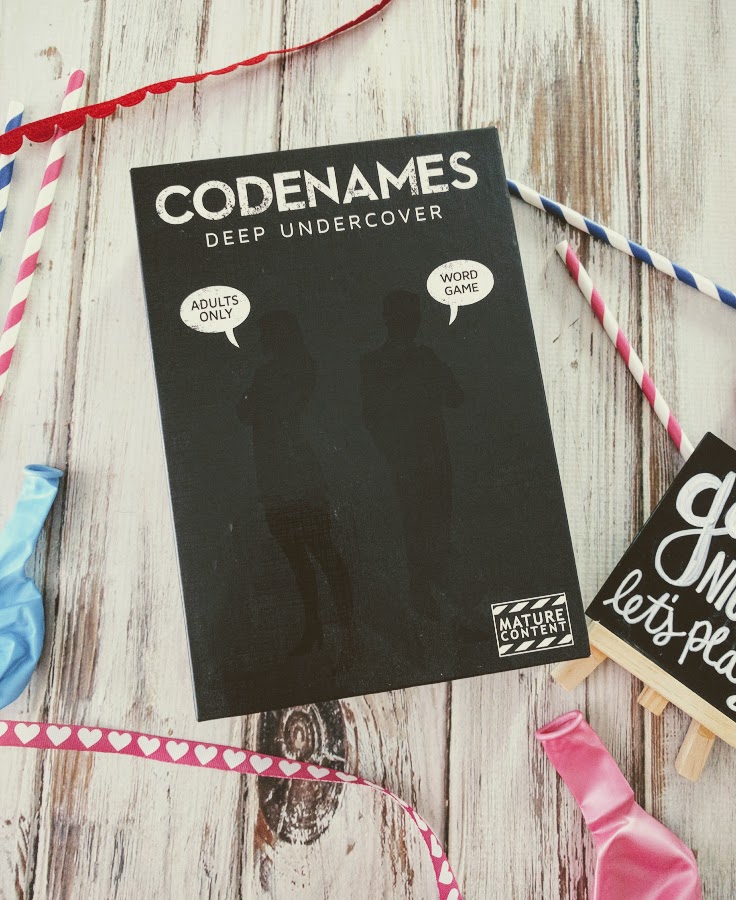 I've heard a lot of talk about the game Codenames. Codenames (the original game) has been a smash hit since its release, it was most recently nominated for the prestigious Spiel des Jahres and the won the Origins Awards for Game of the Year, Best Family Game and Fan Favorite. I never actually played it so I was excited to get my hands on a copy of Codenames: Deep Undercover an adult version. This version combines the original gameplay with an adult theme making it perfect for bachelor/bachelorette parties, ladies nights in, or game night at the local bar! We definitely enjoy a couple craft beers when we play this, and it makes for a fantastic couples night.
This version of the game also includes blank cards, cards that we haven't used quite yet, but I'm tempted to come up with some really funny cards to slip in next time we're playing.
So how do you play Codenames: Deep Undercover? It's the same as the original, each team has a spymaster looking at a key card, gives their team a one-word clue and a number to locate their team's words. The hardest part? Keeping a straight face, oh it's tough not to giggle or scoff when you're teammate makes a bad decision.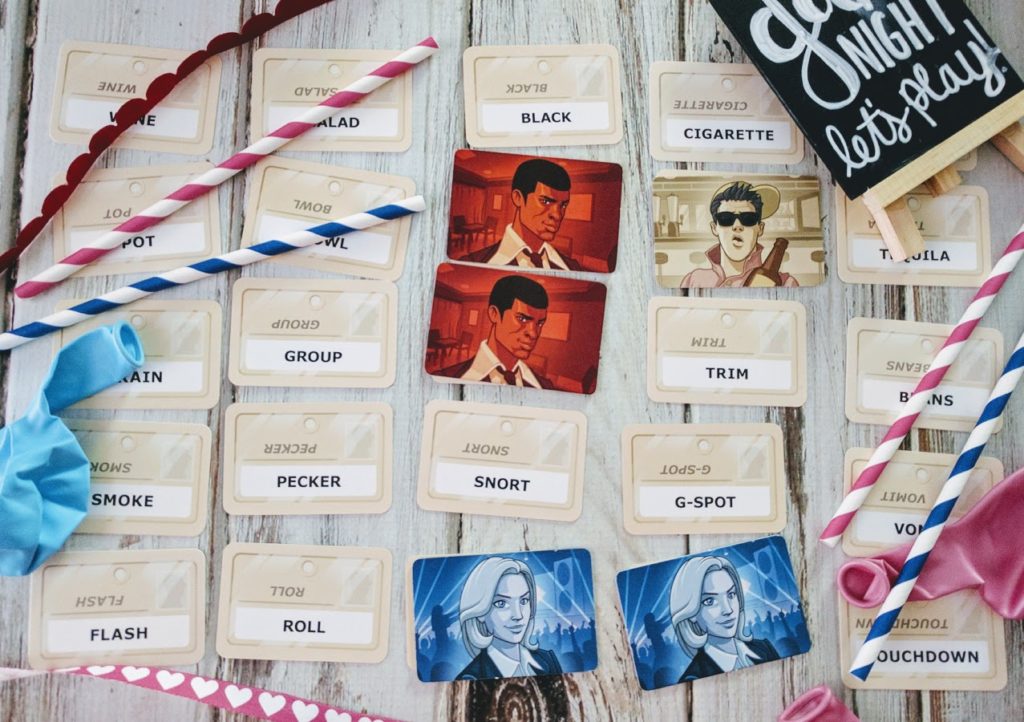 Seriously, I used the clue "pirate" and my friend David couldn't guess that I meant booty. I even gave him the clue "treasure" next turn, and he still didn't get it. I think I will forever be a little bit mad at him for that, especially since I could see in our opponents eyes that they knew exactly which word I was talking about.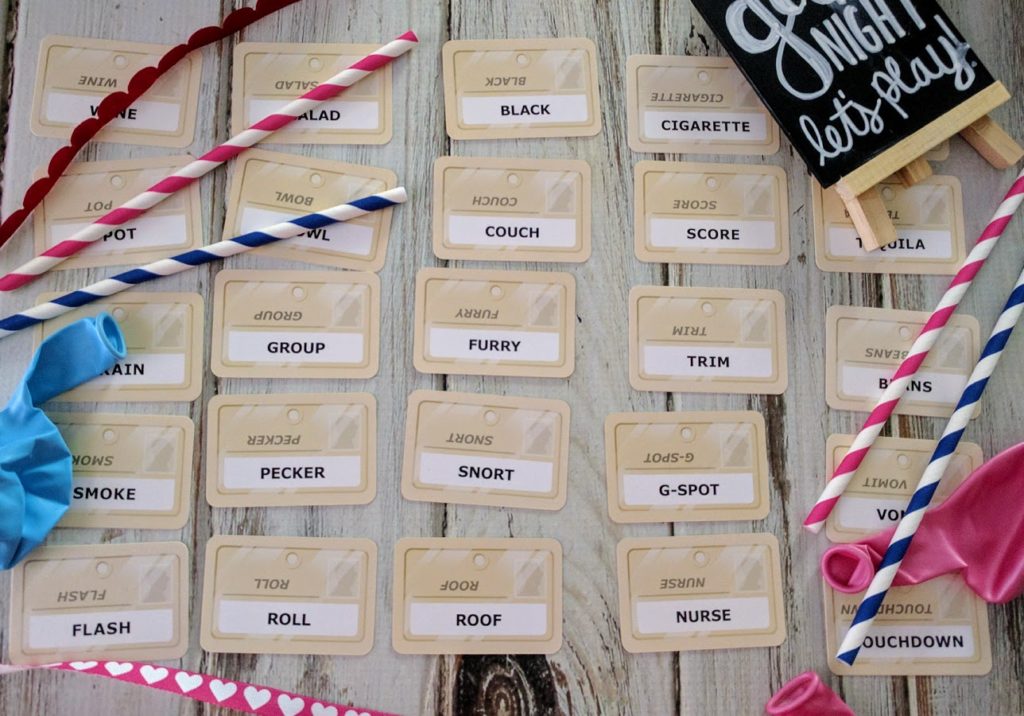 The words can be seriously dirty, and it makes things really interesting, really quickly. It's one of our favorite new games to play, and I'm sure it will be played at many more parties.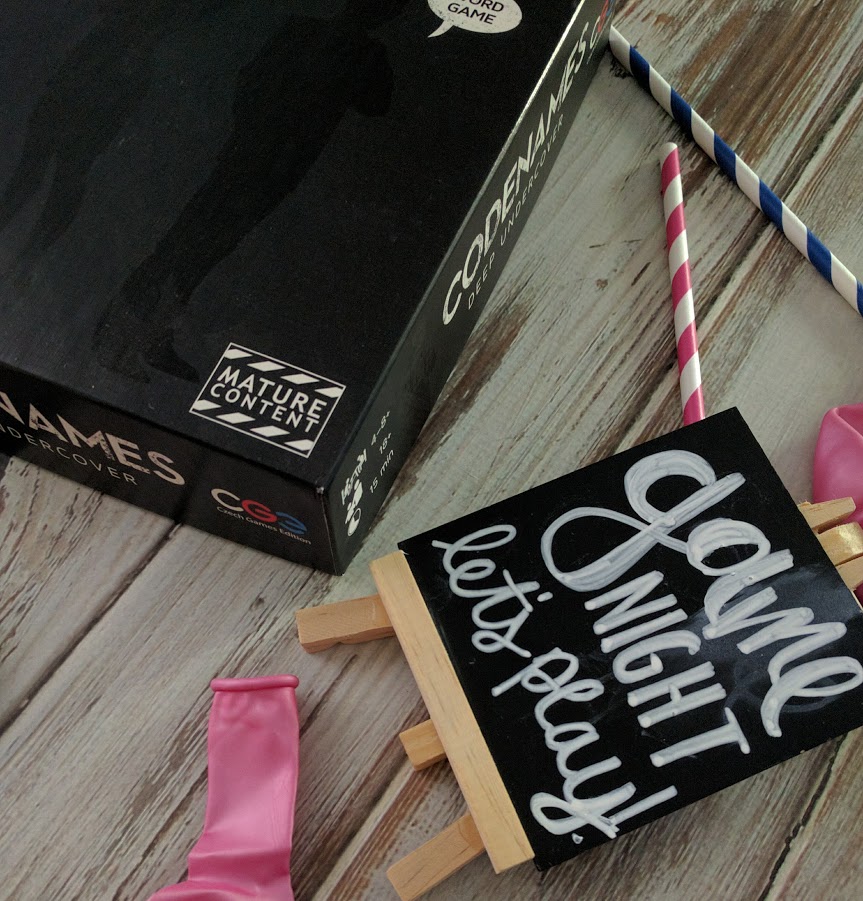 Codenames: Deep Undercover is available to purchase exclusively in North America at Target and Target.com.
I was selected for this opportunity as a member of CLEVER and the content and opinions expressed here are all my own.