Thank you Deer Lord! for sponsoring this post. Grab your new edition of Deer Lord! social party game, available through Target retail stores starting July 30.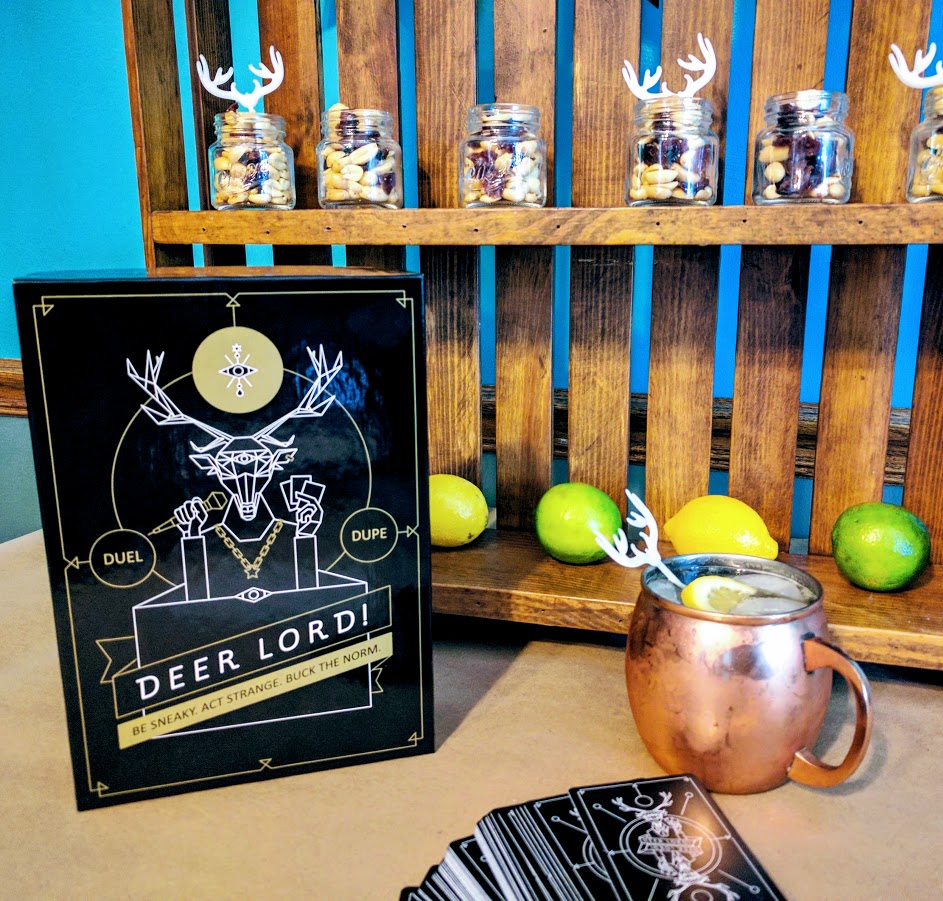 It's no secret we love games, and when we have friends over we're most often reaching for a fun party game. They're notoriously great for a lot of laughs and not a lot of deep thought, perfect after a day of doing adult things that require too much brainpower. So I was excited to invite my friends over and play Deer Lord! strategic party card game.
Deer Lord! is a Social Party Game where players challenge each other to wacky "Duels," and also attempt to "Dupe" each other by secretly getting away with outrageous social actions unnoticed. This combination of overt battles of wits and sneaky subterfuge creates an utterly unique gaming experience that has taken early adopting Party Game fans by storm.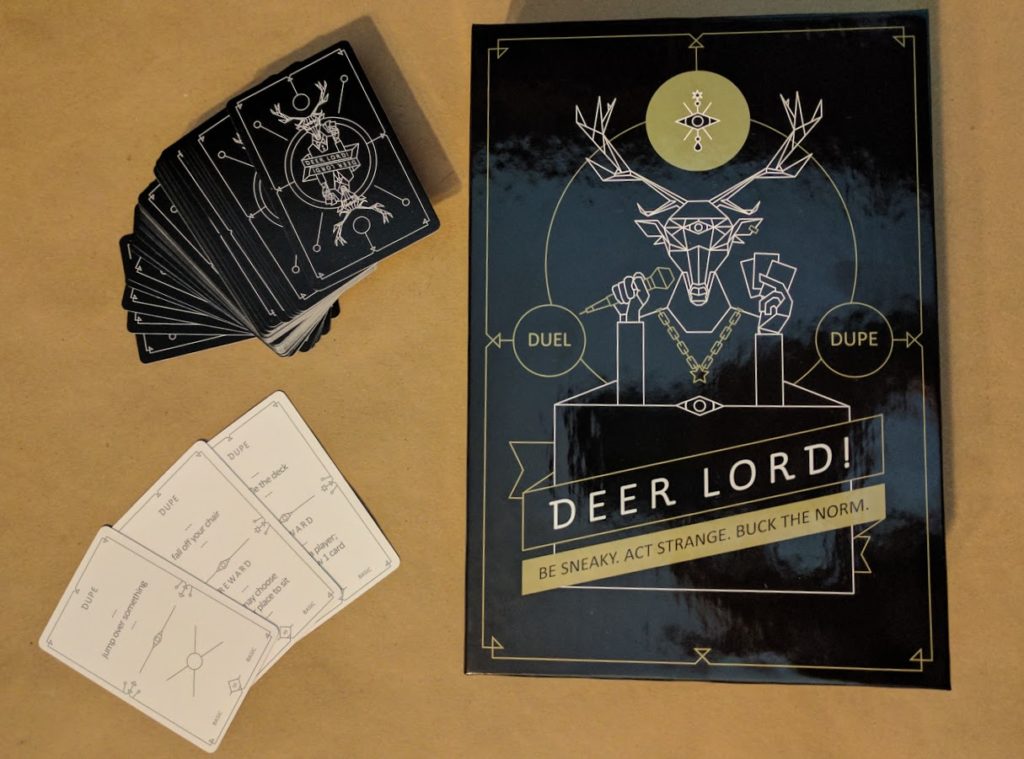 Duping means that you have a Dupe card in your hand and you're trying to follow through with the action on your card. The only problem is that you have to do it obviously enough where someone notices, but be careful not to be too obvious, to the point where someone calls you out on it. (If you get caught, someone yells Deer Lord! tells you what you were doing and you have to draw a card.) It was tricky! It also led to some hilarious moments. I had a card that said "Jump over something" so I casually got up and jumped over the carpet. AJ gave me the "What in the heck are you doing?" face, but he didn't call me out on it because apparently, he thinks getting up during a game and jumping is just one of my weird quirks.
Dueling was fantastic too, we had a throwing competition that I took part of. We tried to throw the dogs ball into a lunchbox that we put on the kitchen floor. Neither of us could make the shot, everyone was gathered around, including the dog who wanted his ball back, for about 5 agonizing minutes. Then I threw it, it hit a cabinet and landed in the lunchbox on a bounce, good enough we all decided. Trio got his ball back, I won the round, all was right with the world.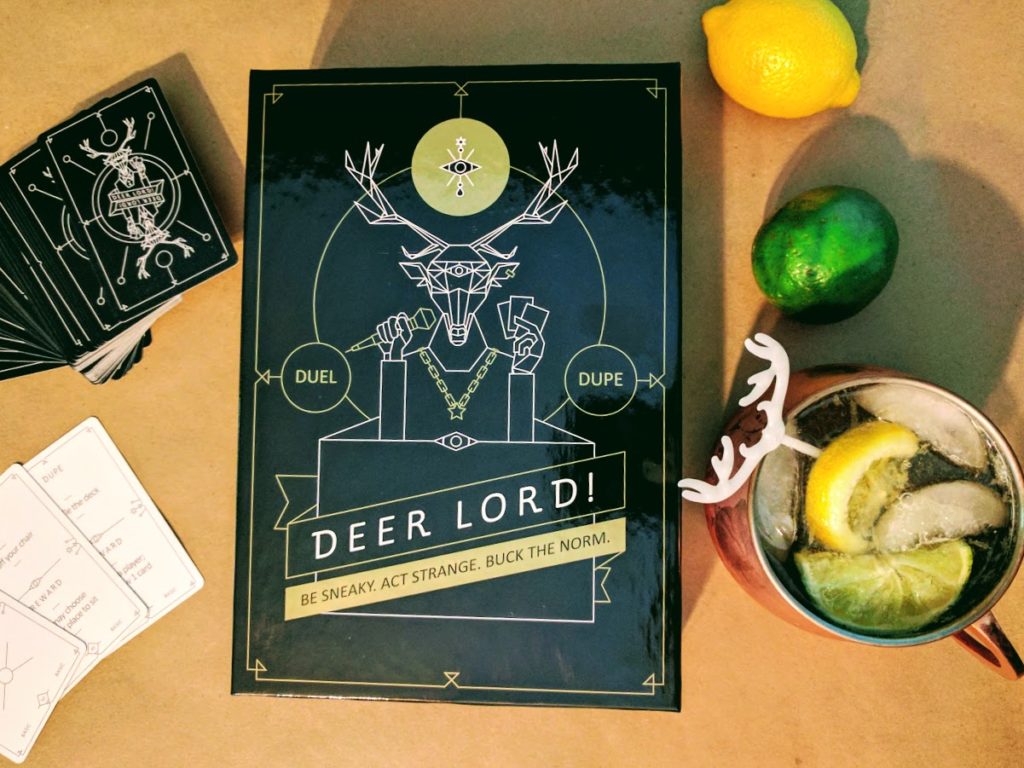 The whole night went on and on like that. We would do ridiculous things, sometimes we got called out on it. It was all fun and games, literally.
I made the night into a rustic deer theme with trail mix (of course, you need game snacks and nothing says Deer Lord! like trail mix.)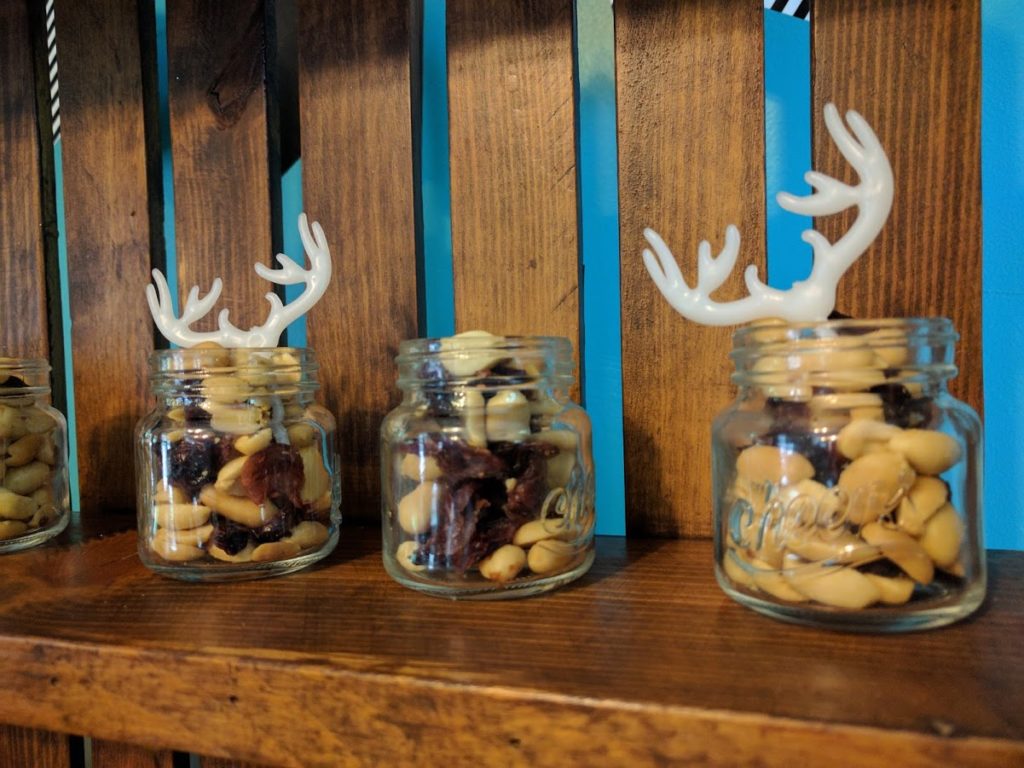 We also had some fun themed cocktails, Northwoods Whitetails, which was a lemony twist on your normal cocktail that you would have served in a copper glass.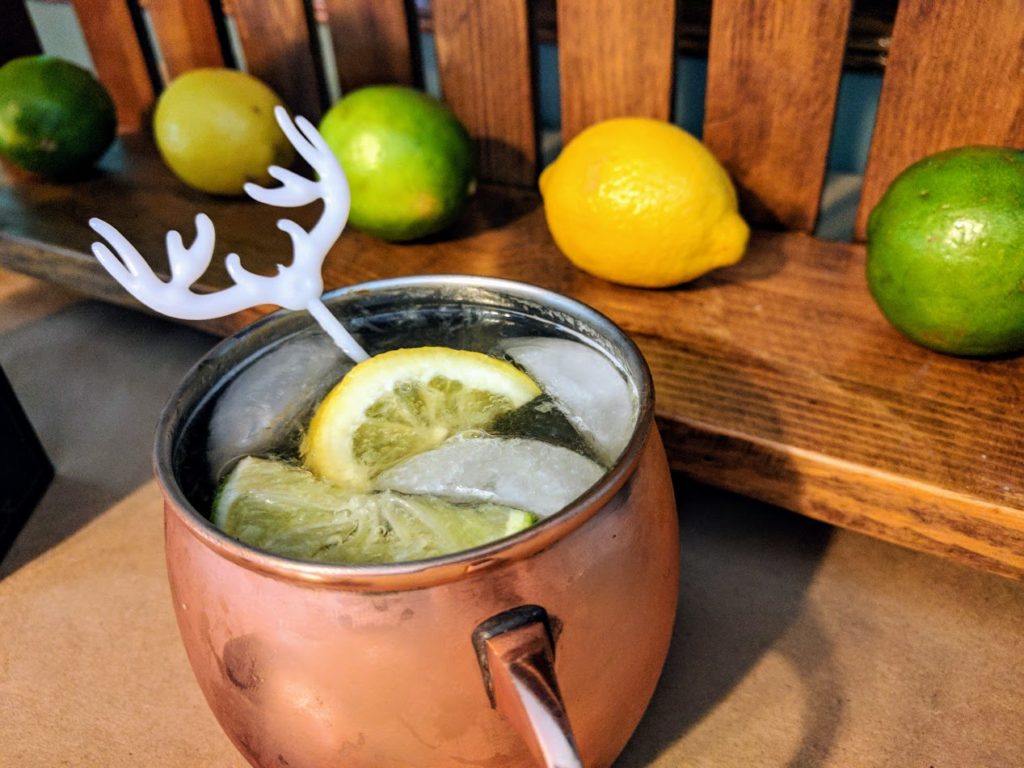 We had a ton of fun, and can't wait to play again! Deer Lord! flourished as an independent game and now will be broadly available through two simultaneous revised and updated editions, available through Target retail stores starting July 30. This run of the game is comprised of core Deer Lord! card set as well as the "Broadway" and "Gangsta" expansion sets.
I was selected for this opportunity as a member of CLEVER and the content and opinions expressed here are all my own.