I'm a part of the Netflix #StreamTeam all opinions and words are my own, I'm really, honestly, this excited.
It's Dinotrux night, it's Dinotrux night!
Oh, how we've waited for this night to come. If you remember, I headed to sunny Los Angeles in June to see behind the scenes at Dreamworks Animation. It was a truly wonderful experience. I even had the chance to take a fun picture with Ty Rux and record a voiceover in the studio.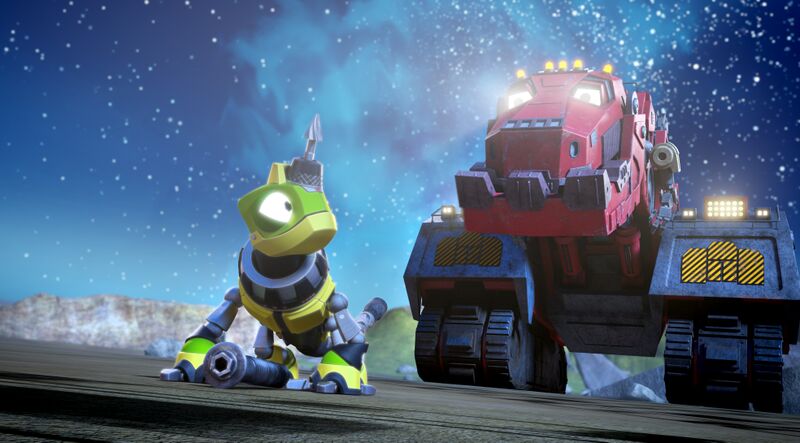 Aliceana has been dying to get a taste of Dinotrux since. She's pretty jealous of my meeting with Ty. Obviously this is the time that Ty, Revvit and I spent the day playing beach volleyball together. Oh the memories.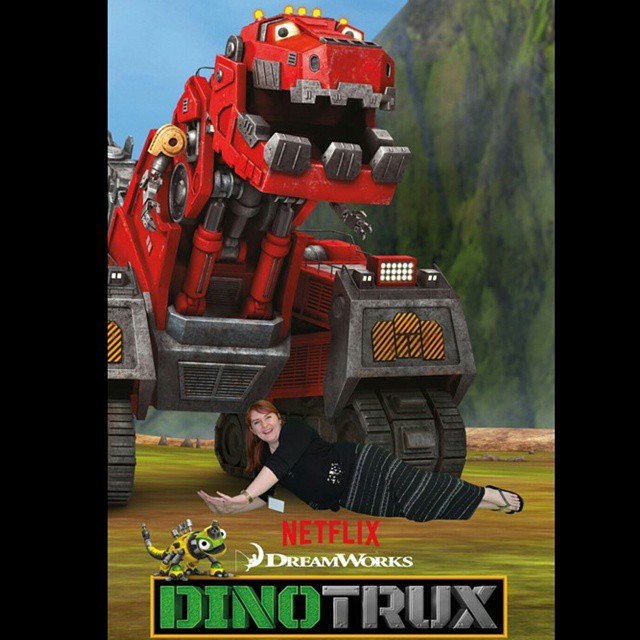 I don't dare show her this video clip of my voice over, I think she would be sad that I'm not the actual voice of adorable little Revvit. Honestly, I'm a little sad that I'm not the official voice of Revvit, I'm pretty much a natural in the recording studio.
At the Dreamworks Animation Campus I had a chance to meet with Dinotrux showrunners, Ron Burch and David Kidd, were really great guys. It wasn't even scary intimidating to be in the same room with them when voice acting.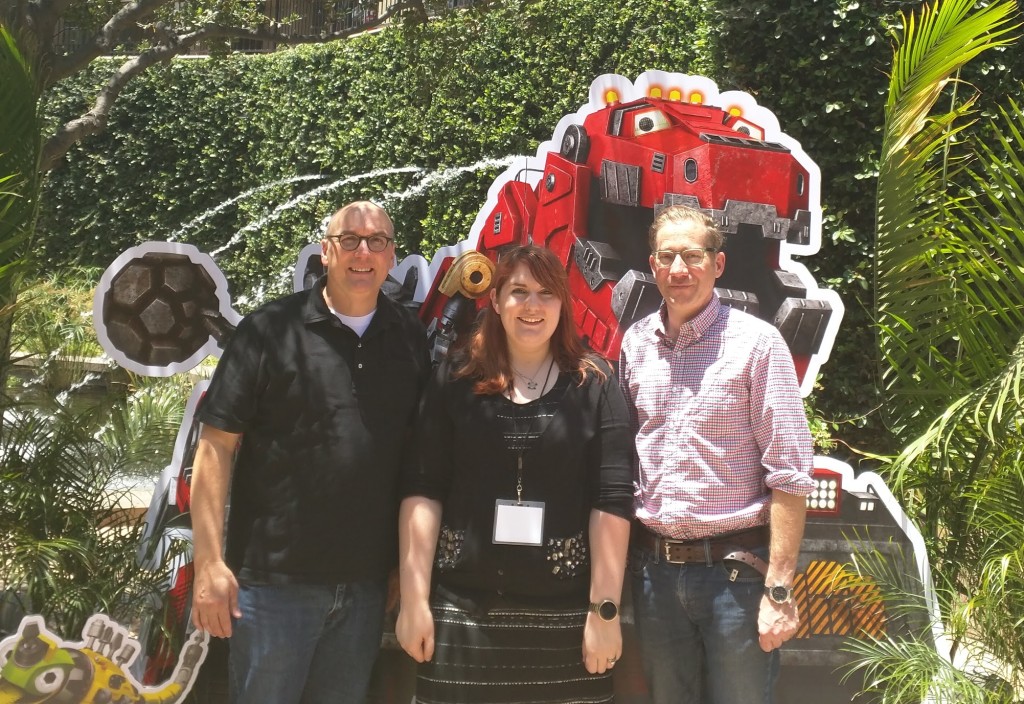 Last week I made the mistake of letting Aliceana know that we would be able to watch Dinotrux soon. So every single morning when I get her up she excitedly asks if we can watch Dinotrux yet.
So today. Is officially the day. We get to sit down as a family and watch as our daughter finds her favorite show. Why do I know that this will be her new favorite? Uh…Dino…trux. That's why. Part dinos and part truck, and 100% awesome.
Catch Dreamwork's Dinotrux, only on Netflix!