This shop has been compensated by Collective Bias, Inc. and its advertiser. All opinions are mine alone. #NutrishForCats, #NutrishPets #CollectiveBias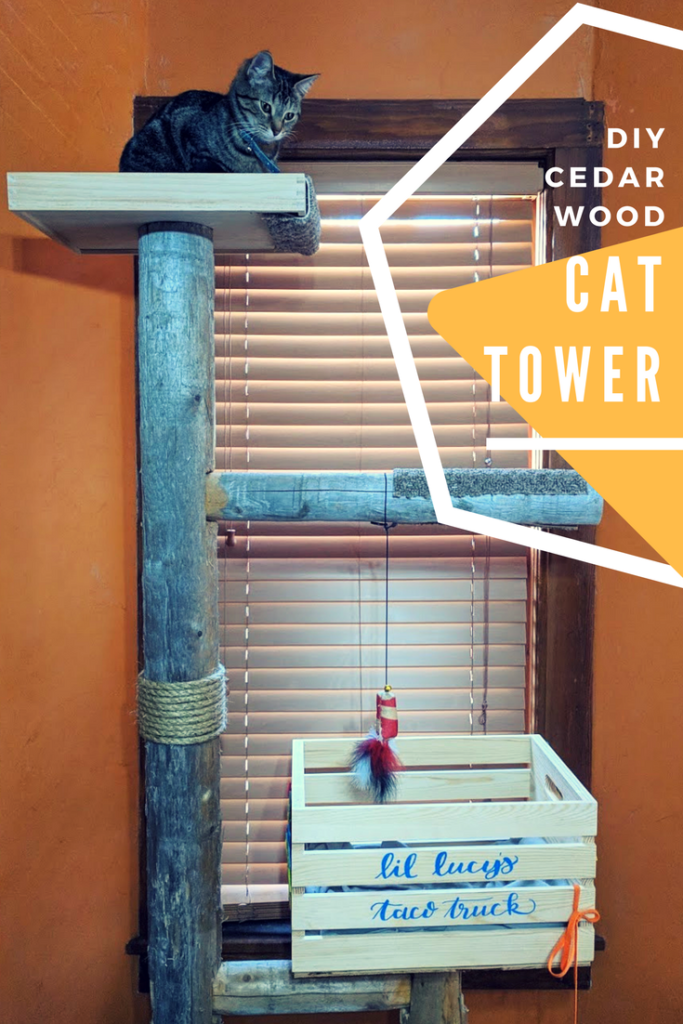 Our pets are our family, and therefore they're incredibly spoiled. I left Aliceana and AJ alone for an hour or so when I was getting my hair done, and I came home to design plans for cat towers. Speaking of spoiling, our pets love Rachael Ray™ Nutrish® products. When I was taking pictures of the cat tower Lucy was trying to figure out a way to get into the packaging of the Rachael Ray™ Nutrish® Longevity Chicken with Chickpeas & Salmon Recipe, Rachael Ray™ Nutrish® Purrfect Entrees™ Sea-Sational Florentine™ Recipe, and Rachael Ray™ Nutrish® Purrfect Entrees™ Cravin' Chicken Dinner™ Recipe. Don't worry I rewarded her for all of her modeling work with a Nutrish Purrfect Entree right after and she loved it, and so did Princess. Purrfect Entrees are yummy recipes made with wild caught salmon, white meat chicken, or yellowfin tuna – accented with tender veggies and served in delicious culinary sauces. They are culinary classics… purrfected!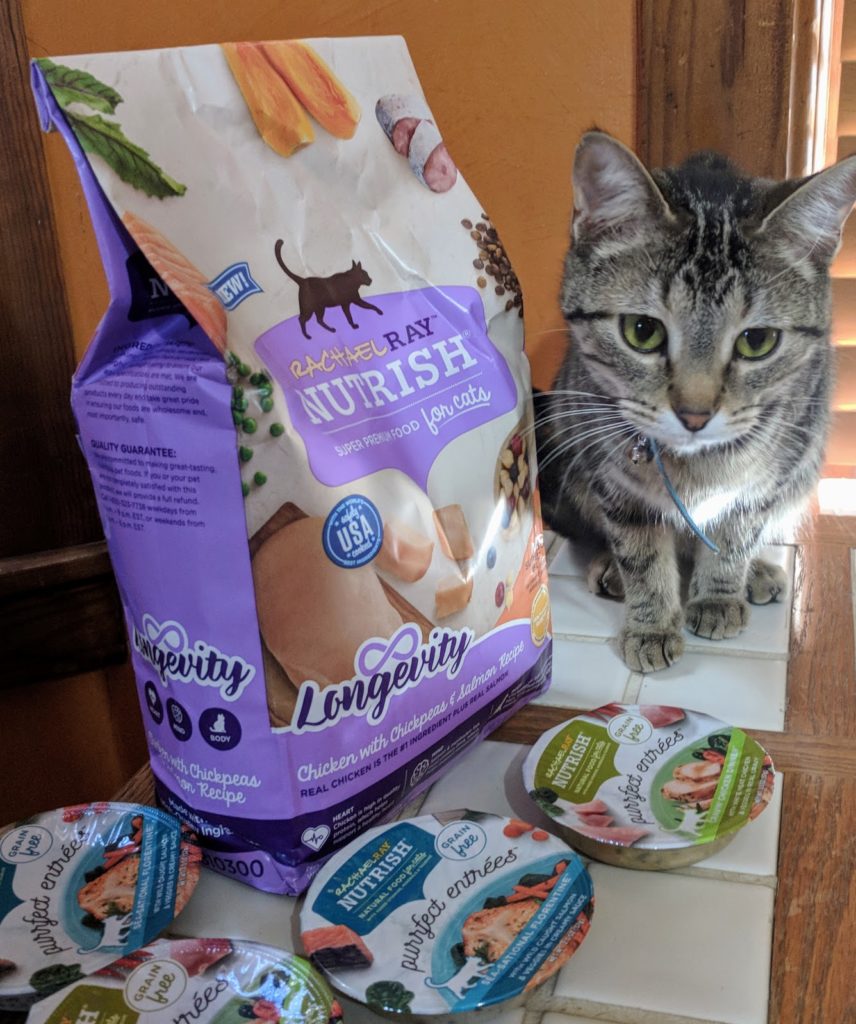 Rachael Ray™ Nutrish® Longevity Chicken with Chickpeas and Salmon Recipe is a natural food for cats with added vitamins, minerals & taurine. This recipe contains a real superfood blend for your cat's lifelong nutritional needs, with a focus on your cat's heart, mind and body. Real U.S. farm-raised chicken is always the #1 ingredient, plus real salmon.
We have two cats that we've rescued, but only Lucy likes to play, Princess spends most of the day sleeping or yowling for our attention because she wants to be pet or is in the mood for some treats. So this was definitely going to be Lucy's tower from the moment the design plans were made. Sure we could have bought a cat tower and it probably would have cost about the same, but it wouldn't look nearly as nice, have personal touches, or have taught Aliceana some valuable lessons about building structures.
We ended up buying cedar fence posts in two different sizes to give it the look of natural wood, but more stability than tree branches. Instead of making our own perches I bought a wooden crate and a wooden serving tray to secure to the posts.
When we designed the structure we had to keep in mind that it needed to be stable, so we designed it with two of the big cedar posts and connected them to the base as well as together with another smaller post.
AJ used a 3/4″ drill bit, a reciprocating saw, and a chisel to make these old school joints. Then we secured them with wood glue and screws on the backside where you can't see them.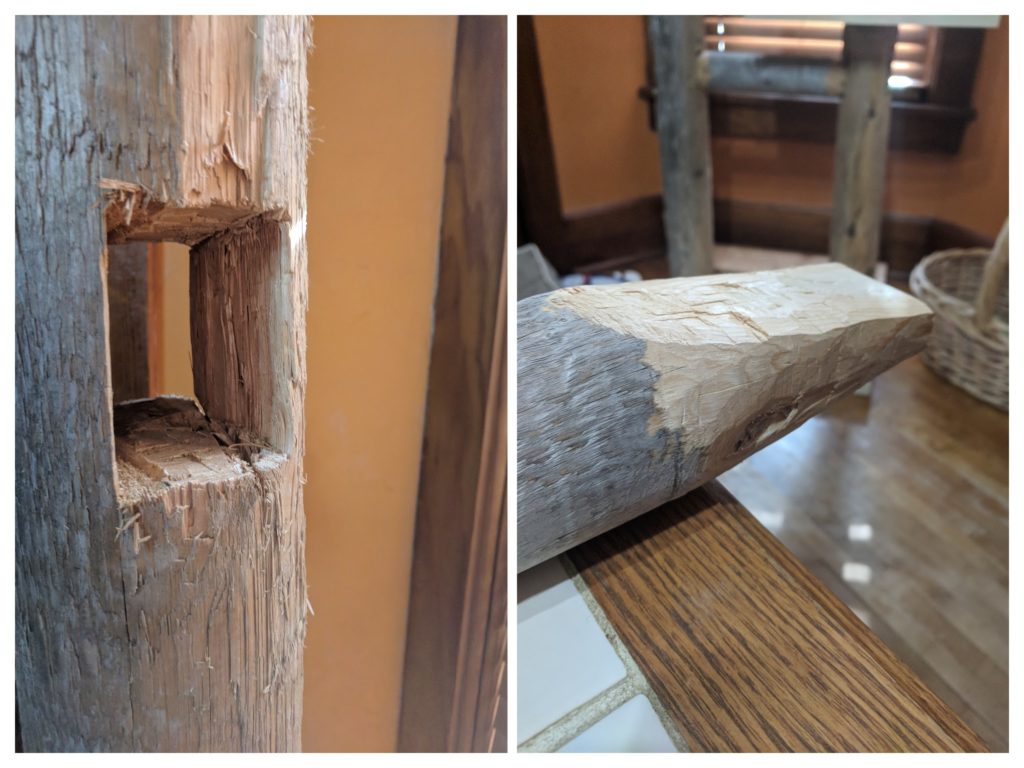 The hardest part of the whole project was securing the huge posts to the base. It took two of us, some clamps and a lot of maneuvering. You can see the base is just 4 boards that we secured together. I want to do something in the future to make it a little more aesthetically pleasing, maybe I'll cover it all in carpet.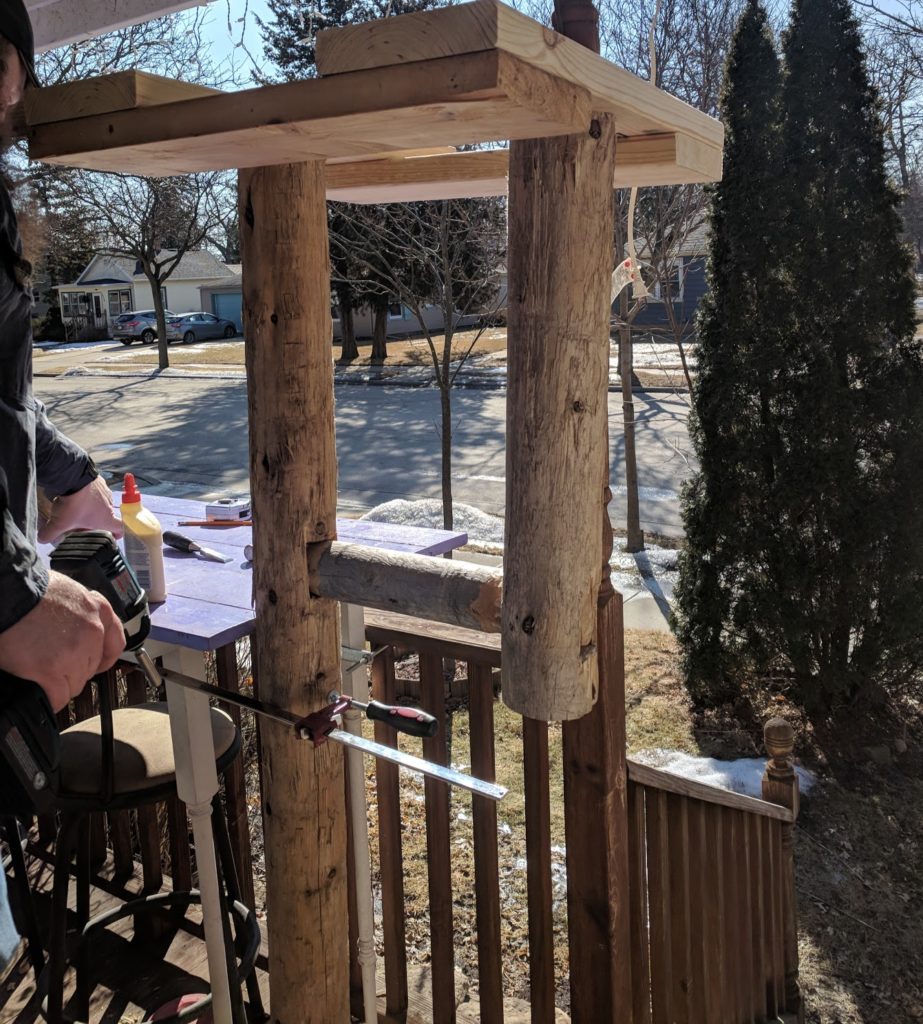 We then flipped it over and secured the boxes. The crate was flimsy so we added a piece of wood to the bottom for added support. Once it was finished we added rope, toys and carpet. We bought toys for the project and Nutrish at PetSmart.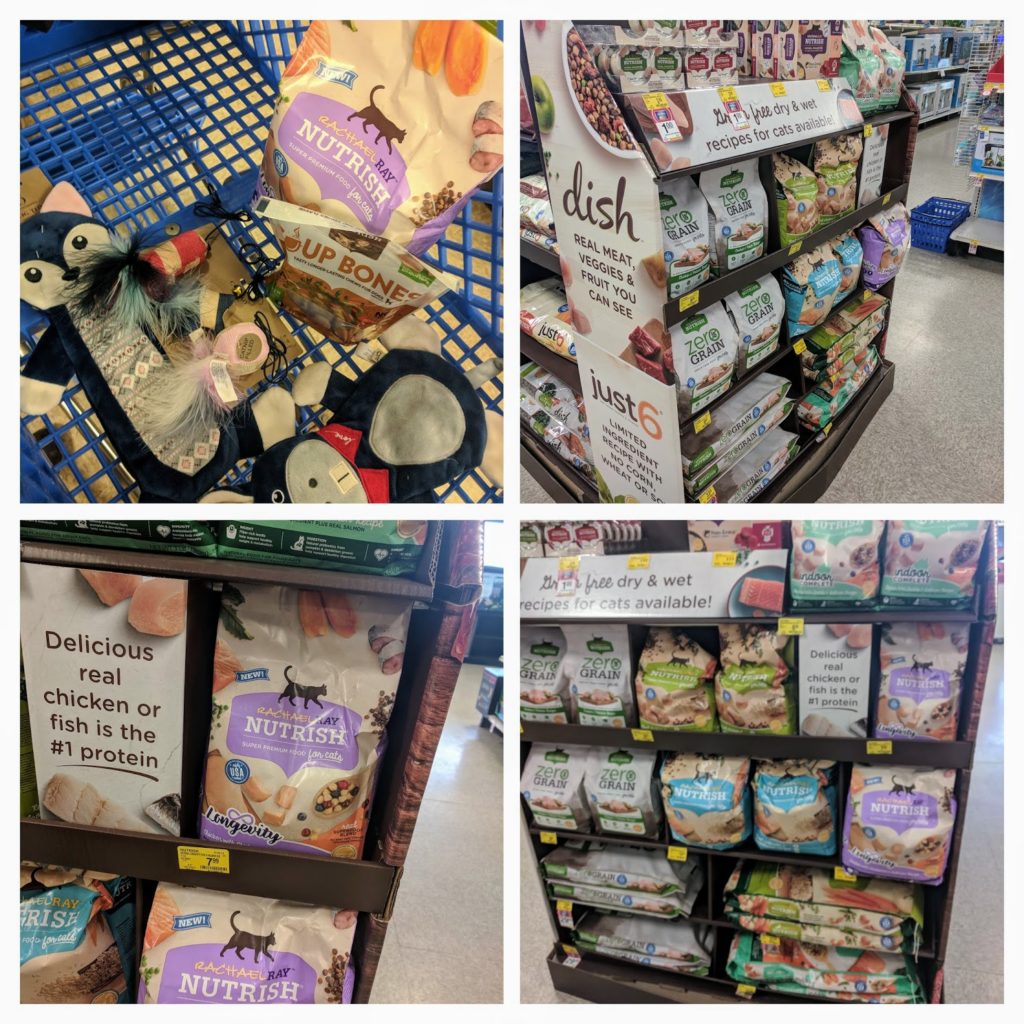 Oh and the best part? Aliceana's contrbution was making it taco themed so we made some felt tacos and glued them to the crate.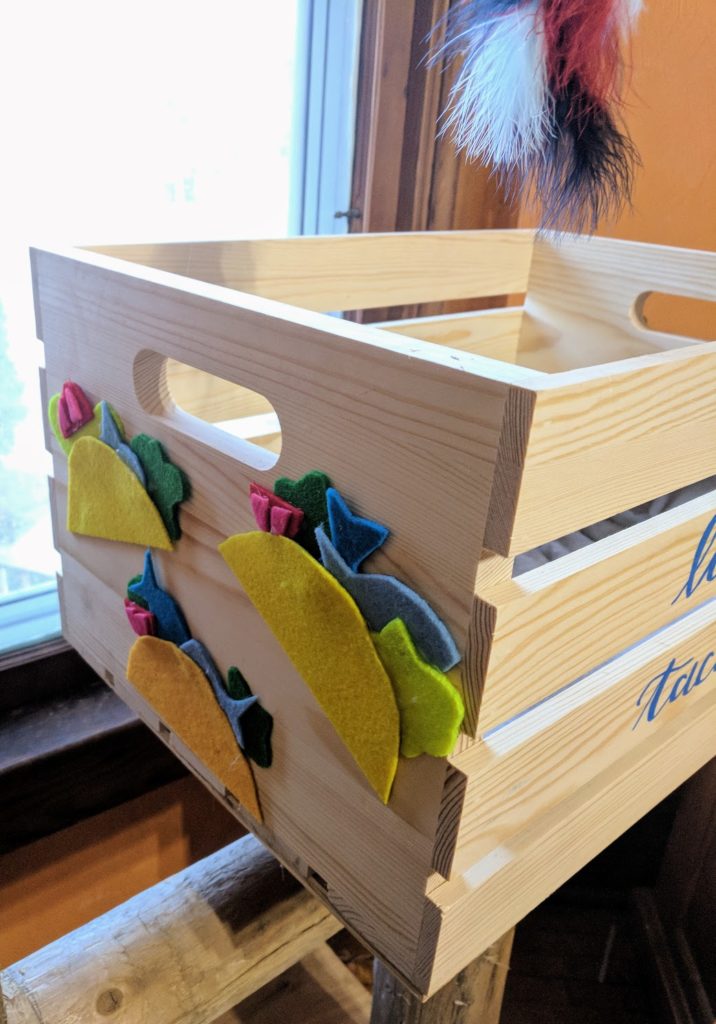 I used a hot glue gun for the finishing touches as it holds well and dries incredibly quickly.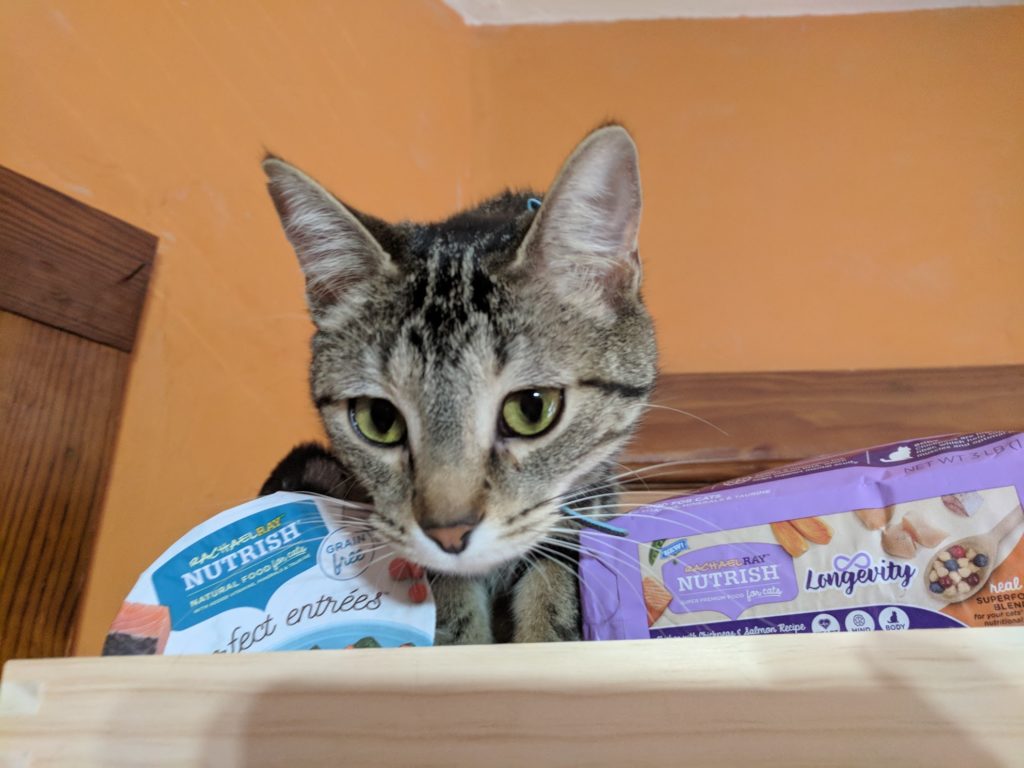 Lucy absolutely loves it, but it took her quite a couple weeks before she was willing to go to the top, do you see how close to the ceiling she is? It's hilarious. Now she climbs up there like it's a piece of cake. She always makes us laugh when she shimmies or jumps to the top. Not only is it great exercise, and a great place for her to nap, it's also great entertainment for us human family members.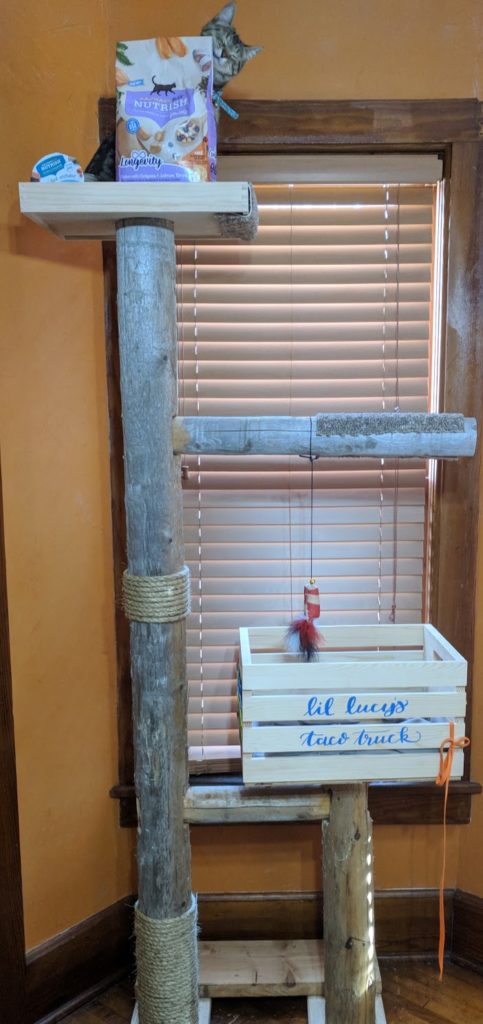 Want another reason to love Nutrish? a portion of proceeds from each sale of Nutrish is donated to The Rachael Ray Foundation, which helps animals in need. Through December 2017, more than $23.5 million dollars have been donated to animal charities and other organizations that do good for animals. The funds are used for food, medical supplies, treatments, and more. Many more animals around the country need help, and through The Rachael Ray Foundation, together we can make a real difference in the lives of many four-legged friends. Here are some Nutrish coupons and here's where to buy Nutrish.
Do you have a cat that loves being active? Or does your feline friend spend most of their time sleeping the day away? Let me know in the comments below.
Written by, Brittany, the geek behind the blog. I share lots of recipes, my thoughts on the latest tech gadgets, my favorite geeky games, and snippets of life as a Work-at-home mom.