Last Summer we had a really big party for Aliceana, it was Minnie Mouse theme, as per requested by the birthday girl. I decided to make a candy bar, because they're awesome and simple. It turned out adorable and I just came across the pictures and realized that I never posted about it.
Actually, there's a reason for that. We had a sick birthday girl on our hands, and that's not a fun memory!
If you clicked over to this post and you have no idea how to set up a candy bar, I've got the post for you! Just click the link below and you'll be on your way to a simple, yet impressive looking candy bar or candy buffet in no time!
Tips and tricks: How to set up a candy bar for your party on a budget.

For this candy buffet I used thrifted jars that I had around the house, the polka dot takeout boxes were from Target's dollar spot (I adhered Mouse silhouettes that I made with upcycled paper grocery bags,) I added a bouquet of flowers and a Minnie Mouse plush. The birthday girl picked out the candy so we had a fun variety of bulk candy and some pretty toddler approved candy like Ring Pops, Princess candy bracelets, and a party mix of Minnie candy.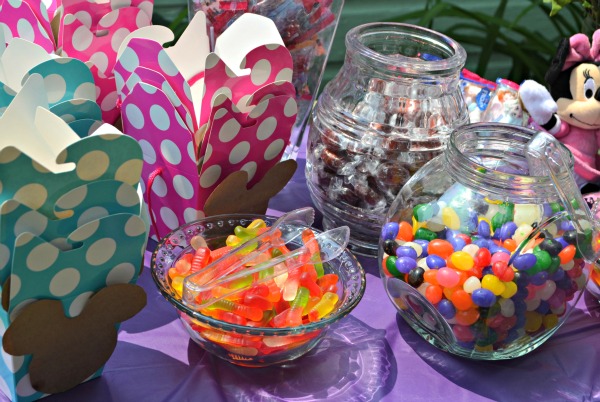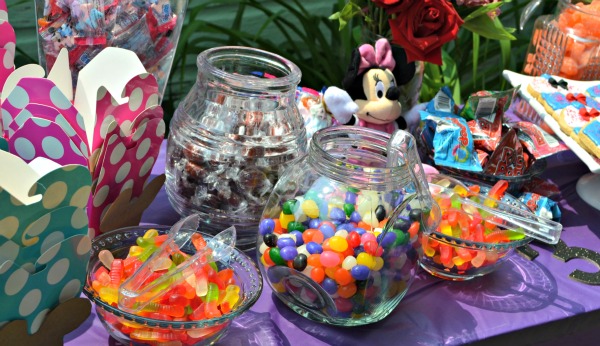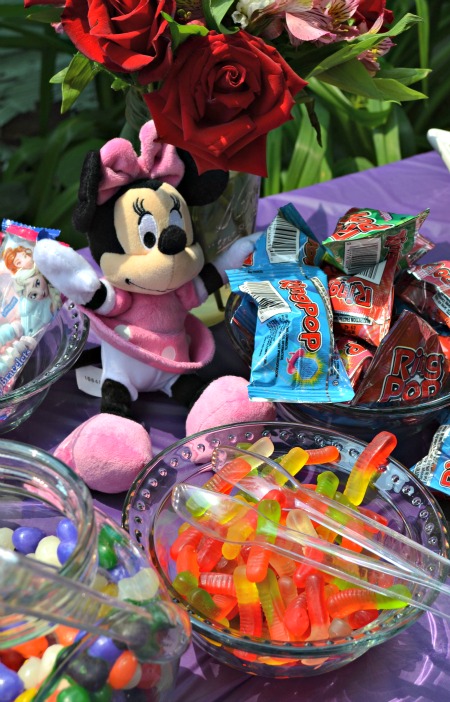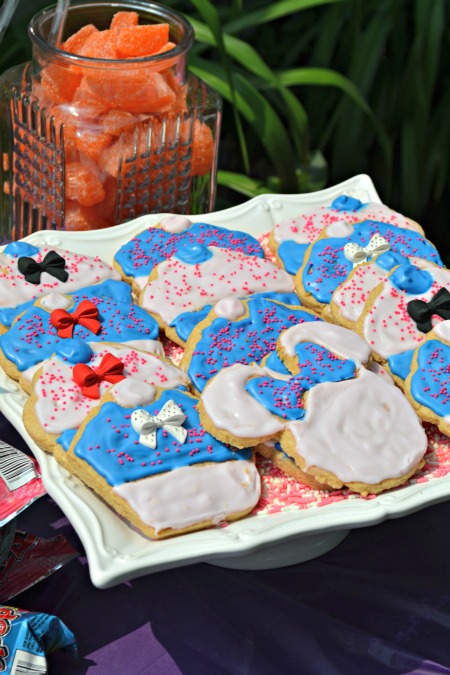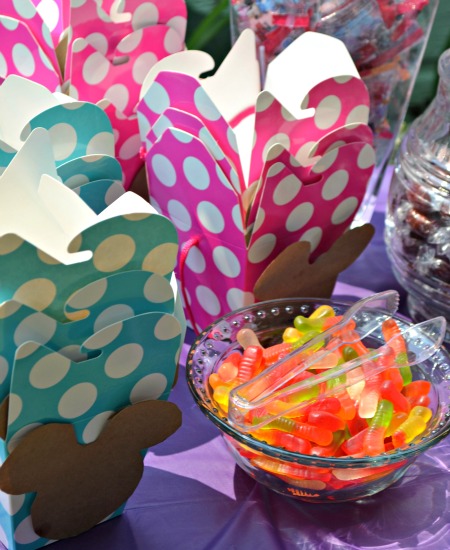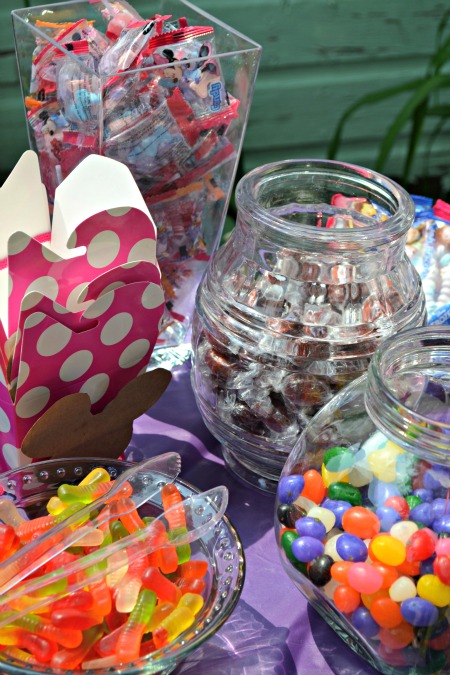 If you're looking to set up a simple candy buffet of your own, make sure to check out this post on how to set up your candy bar!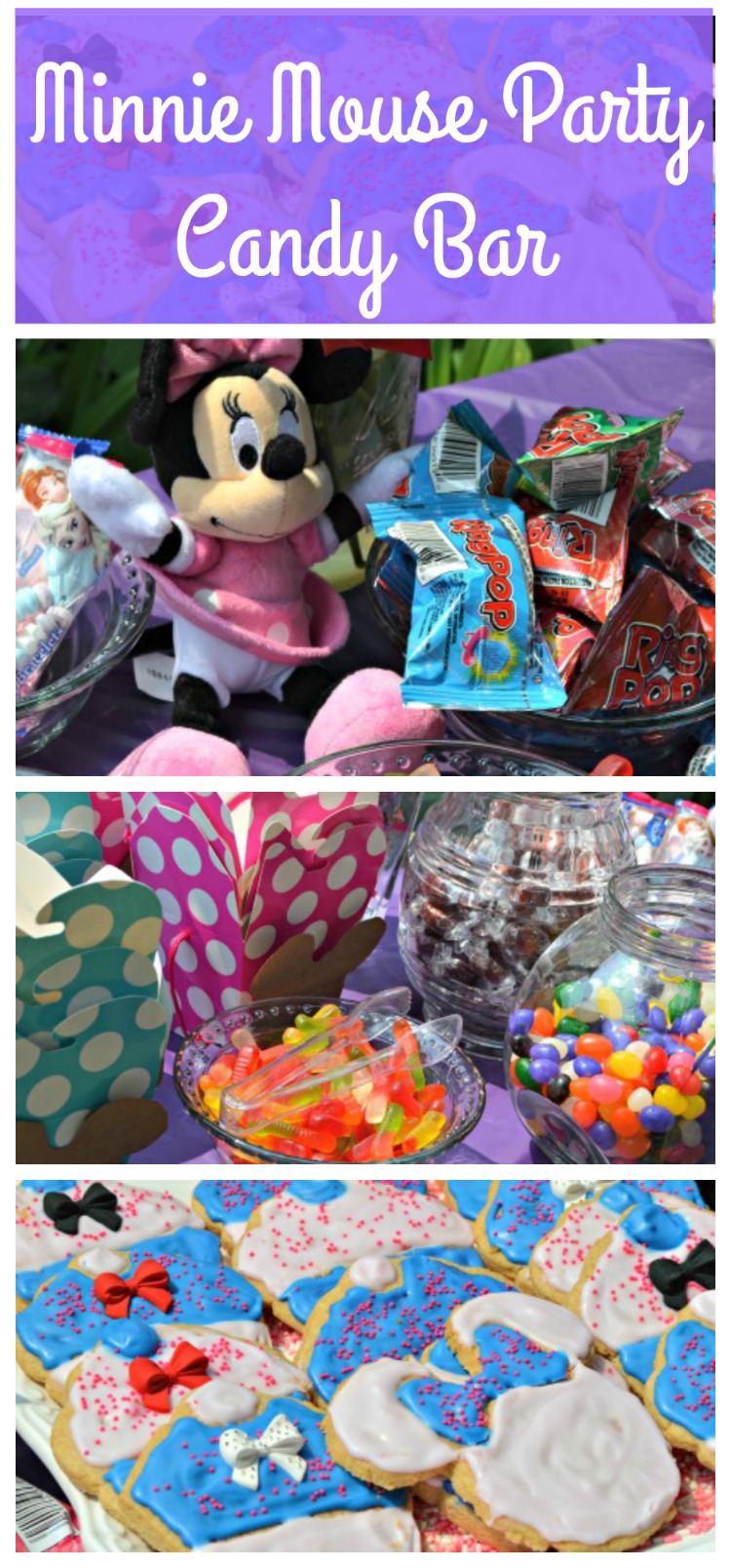 Written by, Brittany, the geek behind the blog. I share lots of recipes, my thoughts on the latest tech gadgets, my favorite geeky games, and snippets of life as a Work-at-home mom.