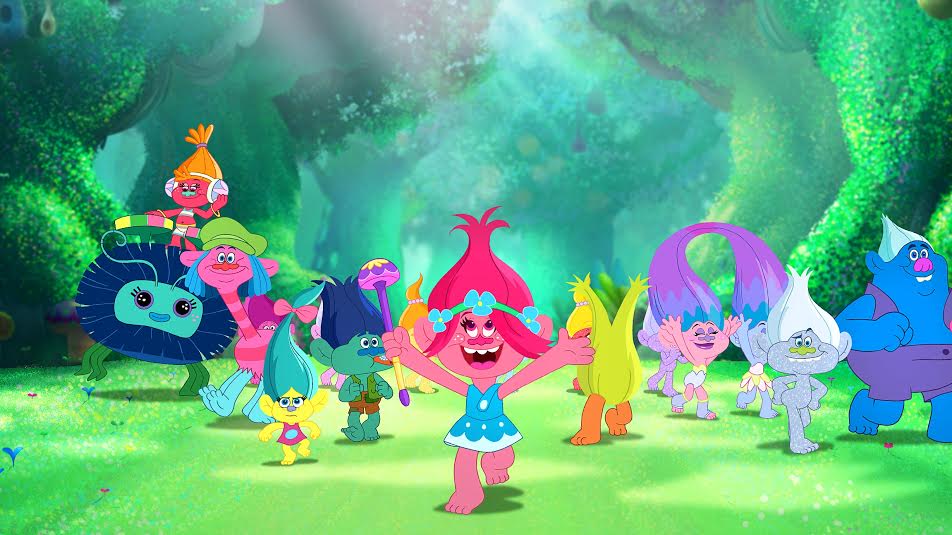 When it comes to animated movies we're not one of those families that watches the same movie over and over again, we're normally content to watch a movie once and move on. That is with the exception of DreamWorks Trolls. Those songs are just so darn catchy. So Aliceana is ridiculously excited to see that DreamWorks Trolls is getting it's own Netflix show!
Picking up where the film left off, the Netflix original series is an all-new chapter in the the endlessly upbeat adventures of the Trolls as Poppy, Branch and all of Troll Village keep the party going in their fantastical forest home.
DreamWorks Trolls: The Beat Goes On! will premiere exclusively on Netflix in the U.S., Canada, Latin America, UK, Australia, New Zealand, Ireland, the Nordics, Benelux and France. on January 19, 2018.
Watch the Trolls: The Beat Goes On! trailer here
Visit netflix.com/trollsthebeatgoeson for more information. The music from season 1 of Trolls: The Beat Goes On! is available for pre-order on iTunes, Amazon
and Google Play.