Mac and Cheese Wontons and Spicy Aioli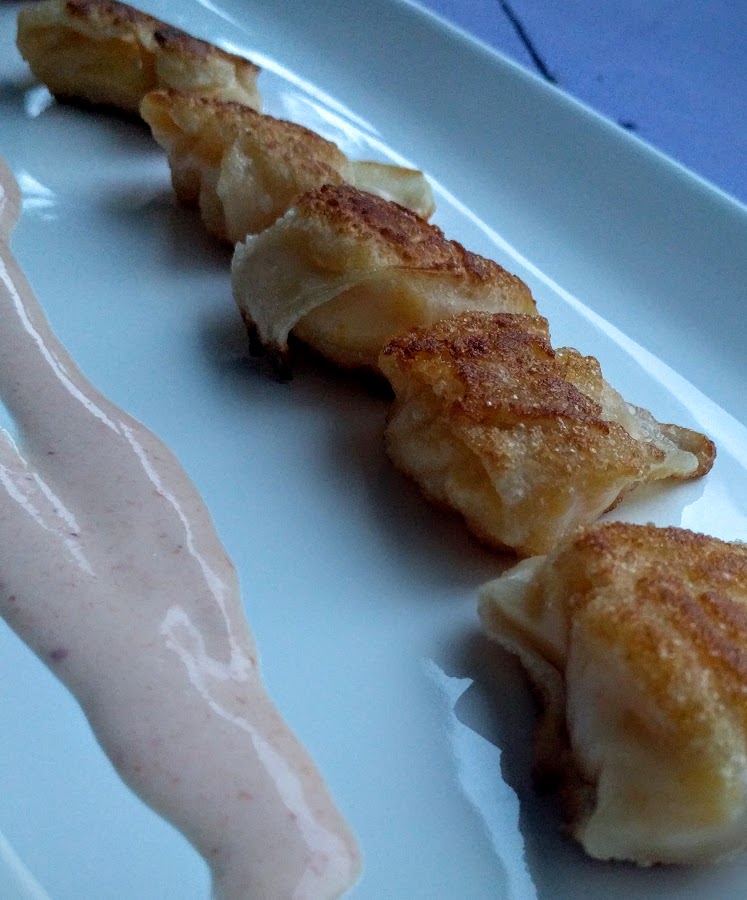 1 package mac and cheese prepared according to package instructions
1 package Wonton wrappers
2 Tablespoons sunflower oil
Shallow bowl of water
Aioli
1 cup mayonnaise
juice of 1 lime
pinch of garlic powder
hot pepper sauce to taste
Prepare macaroni and cheese and set aside.
Place a Wonton wrapper on your clean kitchen surface, dip your finger into the water and wet all the edges of the wrapper.
Place about 1 Tablespoon of Mac and Cheese into the center of wrapper.
Bring two corners together and seal the edges, pinch the two corners together to make the Wonton shape.
Bring 1 Tablespoon oil to about 350* in a large pan, fry Wontons in batches of 4-6 for 30-60 seconds on each side until brown. Add more oil as needed.
Serve with spicy aioli, which is as simple to make as whisking the above ingredients together.
Recipe by
The Domestic Geek Blog
at http://www.thedomesticgeekblog.com/mac-and-cheese-wontons/