Garlic Parmesan zucchini fries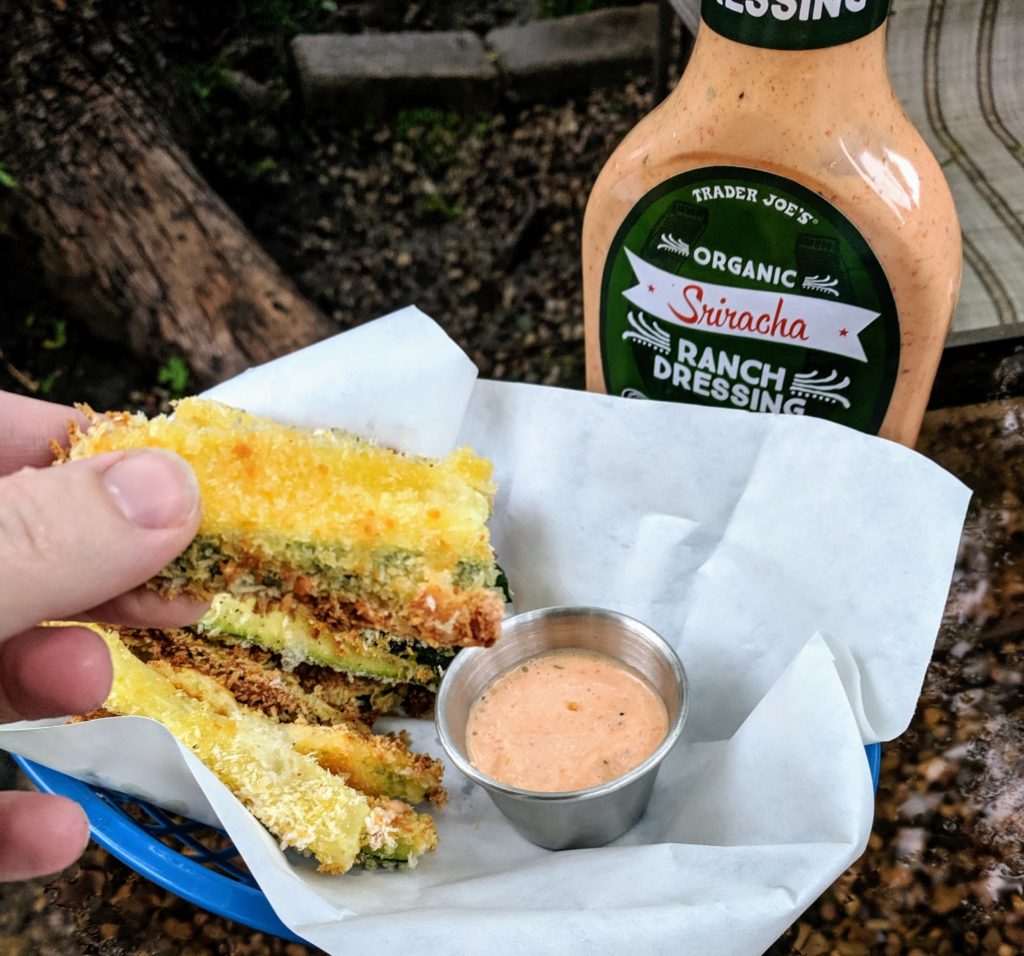 2-3 large zucchini
1 Cup flour
1 Tablespoon garlic powder
1 teaspoon salt
3 eggs
¼ cup milk
2 cups panko
¼ cup grated parmesan
olive oil for drizzling
Preheat oven to 425*
Cut zucchini into large spears resembling fries.
In one bowl combine flour, garlic powder, and salt. In the second bowl whisk eggs and milk, in the third bowl mix panko and grated parmesan.
Dredge the zucchini spears into the flour mixture until completely coated, then the egg mixture, and finally the panko mixture.
Place on pan.
Repeat the process until all of your zucchini fries are coated and resting on the pan, sprinkle with pepper and lightly drizzle with olive oil.
Bake for 18-20 minutes.
Recipe by
The Domestic Geek Blog
at http://www.thedomesticgeekblog.com/garlic-parmesan-zucchini-fries/