Easy corndog muffin recipe using Trader Joe's cornbread mix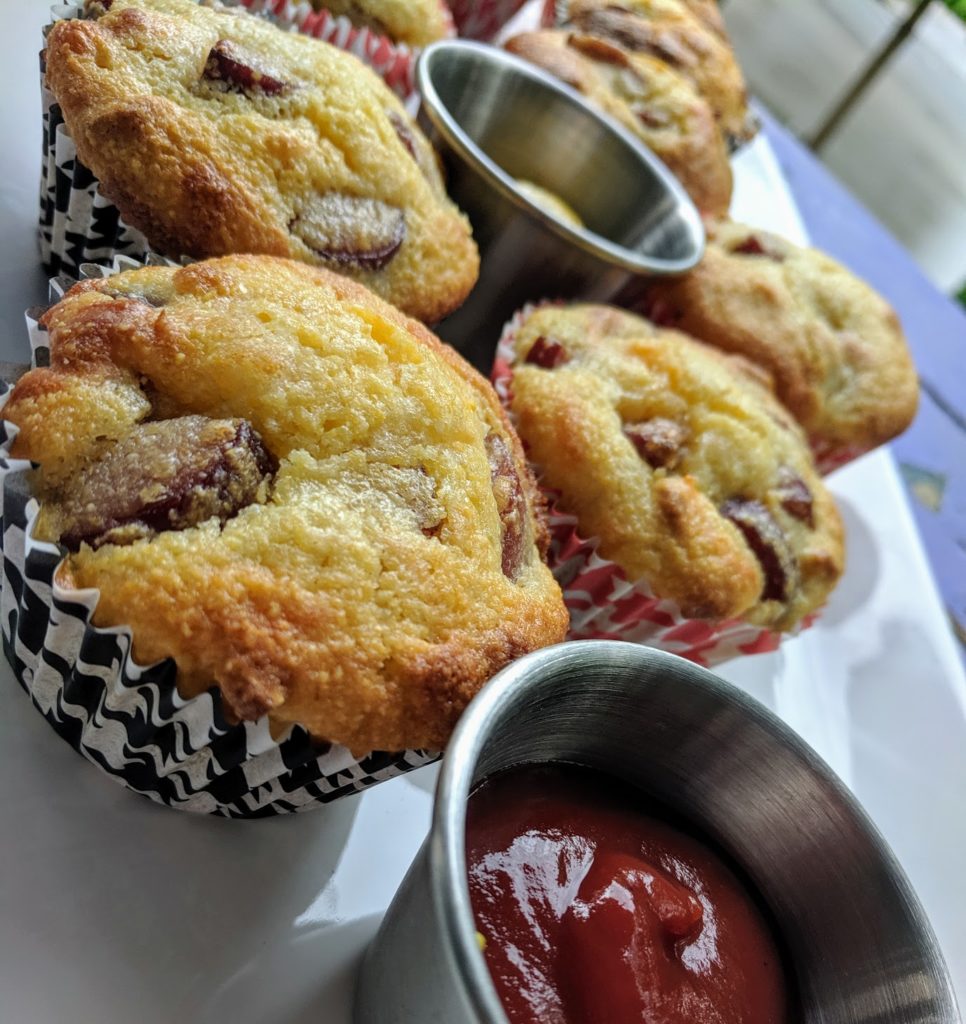 15 ounces of Trader Joe's Cornbread Mix
1 egg
½ cup sunflower oil
¾ cup milk
1 teaspoon garlic powder
1 teaspoon onion powder
½ cup shredded cheddar cheese
4 hot dogs sliced
Preheat oven to 400*
Prepare cornbread mix according to instructions, adding garlic and onion powder to the dry mix and incorporating.
Add sliced hot dogs and cheese and gently mix.
Line a muffin tin with 12 cupcake liners.
Use a ⅓ cup measuring cup to measure out and distribute mix.
Bake for 15 minutes, or until toothpick inserted in center comes out clean.
Recipe by
The Domestic Geek Blog
at http://www.thedomesticgeekblog.com/easy-corndog-muffin-recipe-using-trader-joes-cornbread-mix/