Venison Stew recipe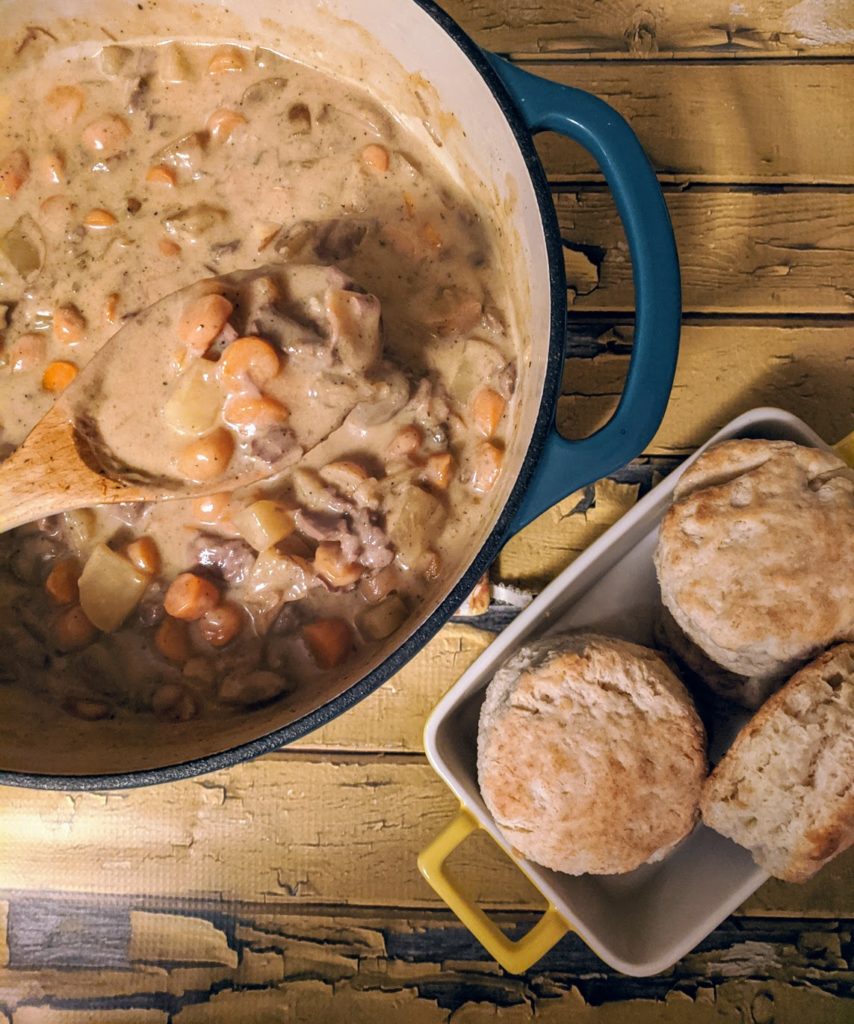 2 pounds venison steak or chops
1 large onion, diced
1½ cups carrots, diced
½ pound red potatoes, diced
3 cloves garlic, minced
2 tablespoons butter
2 cans condensed cream of mushroom soup
12 oz beer
salt and pepper to taste
1 teaspoon smoked paprika
1 teaspoon 21 Seasoning Salute or everyday seasoning
Cut venison into bite sized pieces, heat butter in a skillet until melted, brown venison over medium high heat. Once browned remove from pan and set aside.
Add onions to skillet and saute for 2 minutes, add in garlic and saute for an additional minute.
Pour beer over onions and garlic and stir in to deglaze the skillet, heat until boiling.
Add venison, potatoes, carrots, seasonings and cream of mushroom soup to the skillet and stir.
Reduce heat to low and let simmer for 2-3 hours, or until vegetables are cooked.