Better Than Take Out Sesame Chicken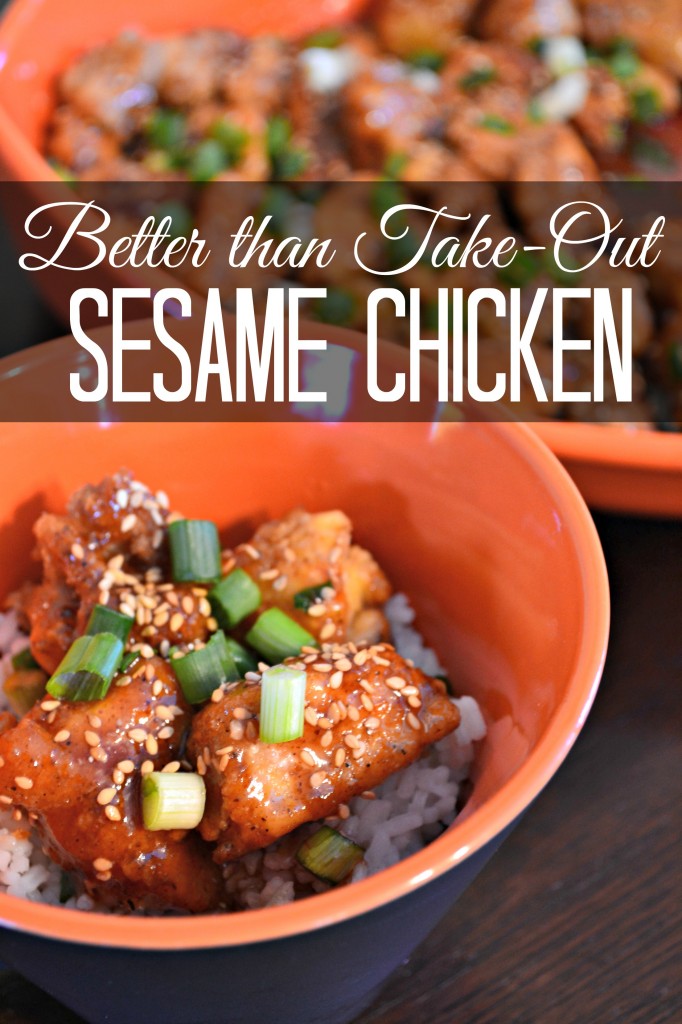 3-4 skin on chicken breasts
1 egg, beaten
¾ cup flour
2 teaspoons garlic powder
1 teaspoon onion powder
1 teaspoon sea salt
½ teaspoon hot paprika
½ teaspoon black pepper
¼-½ cup extra virgin olive oil
¼ cup green onions, chopped
1 tablespoon toasted sesame seeds.
(Sauce ingredients)
⅓ cup honey
4 Tablespoons ketchup
3 Tablespoons sugar
1 Tablespoon brown sugar
2 Tablespoons apple cider vinegar
3 Tablespoons raw coconut aminos
½ teaspoon sea salt
1 teaspoon garlic powder
pinch of cayenne pepper
Combine all sauce ingredients in a sauce pot, mix well on medium heat. Once mixture is well combined, reduce heat to low.
In a medium sized bowl; combine flour with 2 teaspoons garlic powder, 1 teaspoon onion powder, 1 teaspoon sea salt, ½ teaspoon hot paprika, and ½ teaspoon black pepper. Set aside.
Cut chicken breast into bite sized chunks.
Heat olive oil in a skillet on the stovetop using medium heat.
Dredge chicken in beaten egg, then in flour mixture.
Place battered chicken in hot oil, cook for 2½ minutes. Flip and repeat. Both sides should be golden brown.
Place hot chicken on a serving dish, pour sauce on top, stir until coated.
Top with green onions and toasted sesame seeds. Serve on a bed of rice.
Recipe by
The Domestic Geek Blog
at http://www.thedomesticgeekblog.com/better-take-sesame-chicken/