Four Ingredient Mac and Cheese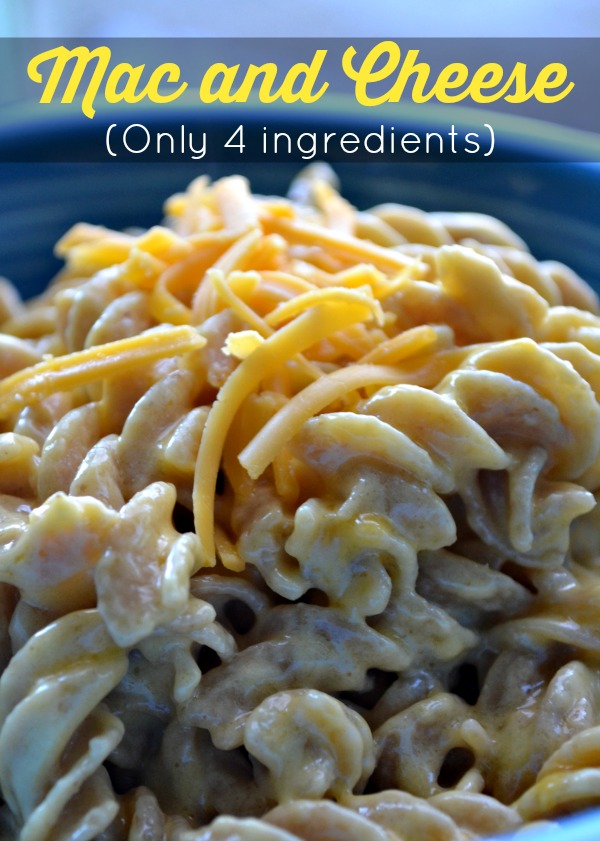 12 ounces Rotini (I use wheat)
½ cup butter
6 ounces sour cream
10 ounces cheddar cheese, shredded
In a large stock pot prepare pasta according to package.
Once pasta is drained and returned to pot, reduce heat to medium-low and add butter. Stir until butter is completely melted.
Add sour cream and stir until coated.
Gradually add cheddar cheese and stir until completely melted.
Add salt and pepper if desired, serve immediately and enjoy!
Recipe by
The Domestic Geek Blog
at http://www.thedomesticgeekblog.com/four-ingredient-mac-and-cheese/