Blueberry Sweet Rolls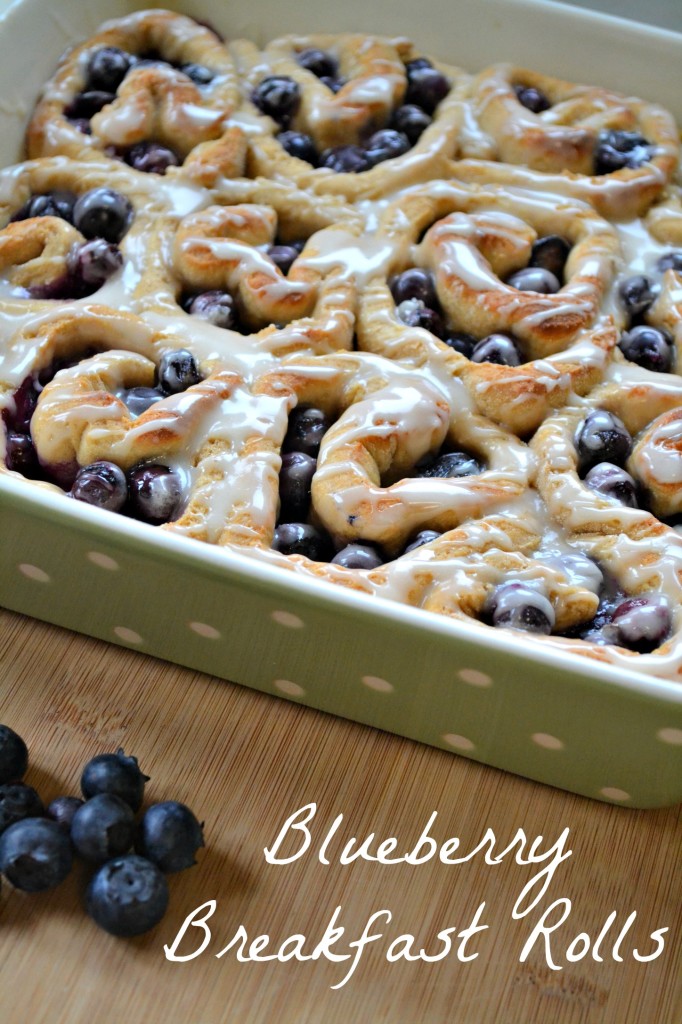 2 ½ cups flour
3 Tablespoons sugar
1 teaspoon salt
2 ¼ teaspoons active dry yeast
¼ cup warm water
½ cup milk
3 tablespoons butter, melted
1 egg
Filling
1 ⅓ cup blueberries
¼ cup sugar
1 teaspoon cornstarch
Glaze
1 cup powdered sugar
2 Tablespoons milk
1 teaspoon vanilla
Mix filling ingredients in a medium sized bowl, cover and refrigerate.
Activate yeast by sprinkling in ¼ cup warm water, you can add a pinch of sugar to help the process along.
In a large bowl, mix together flour, sugar and salt.
Add milk, melted butter, egg, and activated yeast mixture to dry mixture and stir until consistency of dough, don't be afraid to use your hands to combine the mixture really good. Let dough rest for 10 minutes.
On a floured countertop roll dough out into a ¼ inch thick rectangle.
Pour filling over the dough and spread out evenly.
Roll the dough lengthwise as tight as possible.
Cut into about 12 rolls, use the knife in sawing motions to prevent squished dough. I guarantee you'll have blueberries rolling all over the counter, just set them aside.
Place each roll into a greased 9 inch square baking dish. Tuck the rogue blueberries into the rolls that could use a few more blueberries.
Cover baking dish with plastic wrap and let rise in warm spot for about an hour, or until doubled in size.
Remove plastic wrap, heat oven to 375* and bake the rolls for 25-30 minutes, until lightly browned. If your rolls are getting too brown too fast you can cover them in foil for the last 5-10 minutes of cooking.
Meanwhile, mix your icing in a small bowl.
Allow your rolls to cool for about 5 minutes before smothering them in glaze.
Serve warm.