Chocolate Explosion Cake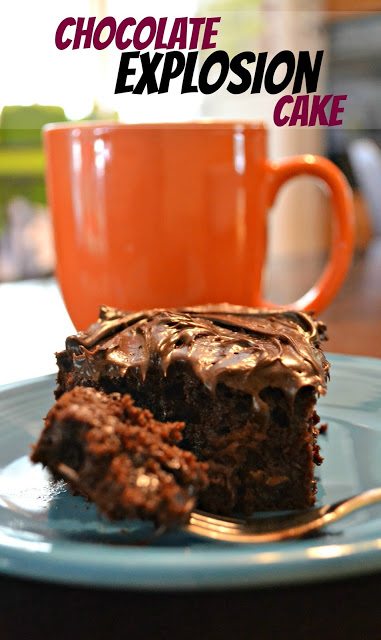 Devil's Food cake mix
3 eggs
1 cup water
⅓ cup vegetable oil
1 package chocolate instant pudding
1 cup sour cream
12 ounces chocolate chips
Dark chocolate frosting
Preheat oven to 350* and grease a 9X13 cake pan.
Mix cake mix with eggs, water, and oil. Mix in sour cream and instant pudding.
Stir in chocolate chips.
Pour mixture into greased cake pan. Bake for 60 minutes or until toothpick comes out clean.
Frost with your favorite dark chocolate frosting and enjoy, this tastes the absolute best if served warm!