Cheese stuffed brats in a blanket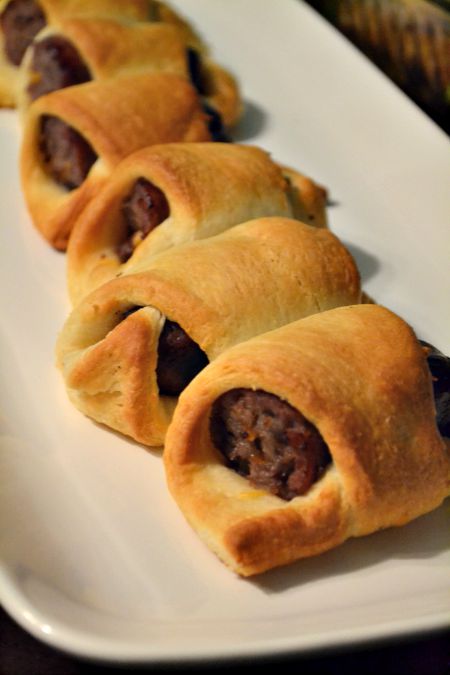 Johnsonville brats
2 cans of crescent rolls
¼ cup of shredded cheese
You'll want to grill your brats until fully cooked. You could cook them inside, but we wanted an authentic brat experience.
Cut the cooked brats in half so they're half of their original width, then cut a slit horizontally in each brat, this is where you'll stuff the cheese.
Take a triangle of crescent dough and carefully roll around your cooked brat.
Then bake at 375* for about 10-12 minutes or until browned and no longer doughy.
Enjoy warm.
Recipe by
The Domestic Geek Blog
at http://www.thedomesticgeekblog.com/cheese-stuffed-brats-in-a-blanket/