I still haven't bit the bullet and bought the Echo or Google Home, I actually love the idea of Echo Dots, but I'm more of an Android gal so I was waiting for Google to adapt to a similar model that you could afford to put all over your home. I would love one in my bedroom, one in the living room, and one in the kitchen and I don't want to buy 3 full-size Google Home's. Even Aliceana has been begging for an "OK Google" because that child of mine is sooo influenced by commercials and thinks it'll help her train our dog to do crazy tricks.
Then today I saw the Echo Show and that itch to buy a device that I can talk to to give me all the answers to all the things just got even itchier. It has a screen, guys, it has a screen!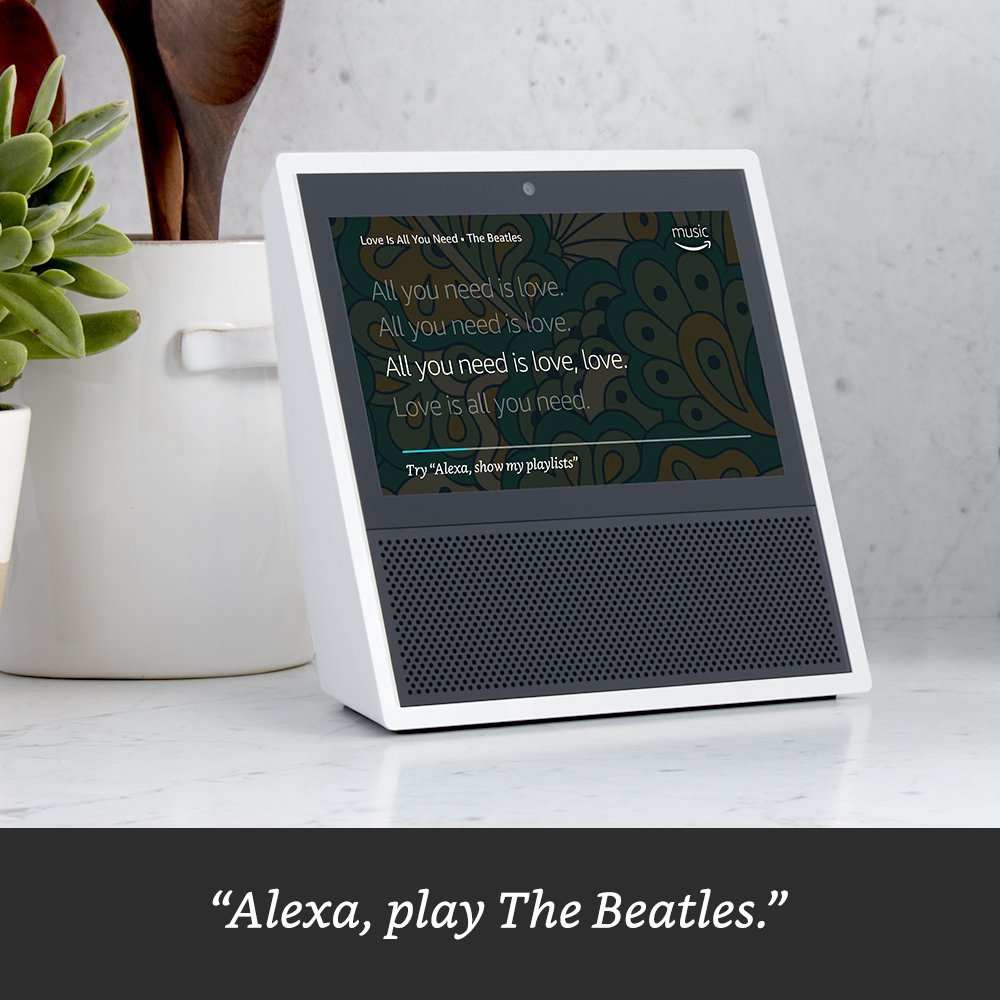 Now I really, really want it. The fact that I wanted a virtual assistant (I mean that's what it basically is, right?) in each room? Well, it helps that there's a $100 discount code when you buy two. Just use the code "SHOW2PACK." 
I've always compared our world of ever-changing tech to the Jetson's and I'm pretty sure we're almost there. Go ahead and pre-order the Echo Show here.
P.S. thanks to that sweet graphic I now have The Beatles stuck in my head. Not an unusual thing around these parts though, I mean our new cat is named after a The Beatles song.