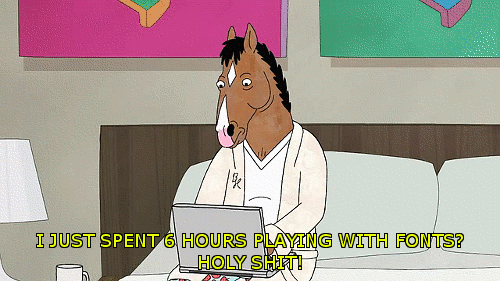 How do you explain BoJack Horseman? It's a question I've been wondering for a while. I've been obsessed since season 1 and watched season 2 and 3 the day they each came out, but I never wanted to blog about it. It's one of those shows that you just have to make someone watch, as it's incredibly difficult to explain. You have a roller coaster of emotions, a show that's a whole lot deeper than you'd expect from a cartoon, but you also have this really unique form of comedy, and it all takes place in a really weird backdrop for a story. I'm part of the Netflix #StreamTeam all opinions are my own, the obsession is real.
BoJack Horseman is another one of those Netflix shows that sucks you in incredibly quickly. You hear that Will Arnett and Alison Brie are voice actors, and you immediately go to watch it. It's a hilarious show, but it's also dark and depressing as Hell. It's probably the balance of giggles and thoughts of "Oh, wow you've hit a new low BoJack" that keeps you watching.
The story behind the show is that BoJack is a washed up 90's sitcom star that literally hasn't done anything with his life since the show was cancelled, did I mention BoJack is a horse. He has an on and off again relationship with his agent Princess Caroline, a cat. His roommate is a hilarious stoner human. His nemesis is Mr. Peanutbutter, of course a dog who was also on a rival sitcom in the 90's. The world in which BoJack Horseman takes place is a weird one, we have humans and animals with human characteristics, you know like they where clothes, have two legs, and talk. They also have their animal characteristics, for example Mr. Peanutbutter will totally chase tennis balls all day. It makes for a wildly entertaining series.
All of the characters have such great depth and storylines too. Two great examples are BoJack and Princess Caroline. BoJack is struggling with being a has-been, while Princess Caroline is struggling with work dominating her entire life. There's something so relatable to these characters, and things definitely feel so genuine and human. Who would have thought we'd ever relate to a fictional horse or cat? Not me, but that's what makes BoJack so darn great, and so weird, and so hard to describe to someone who hasn't watched the show.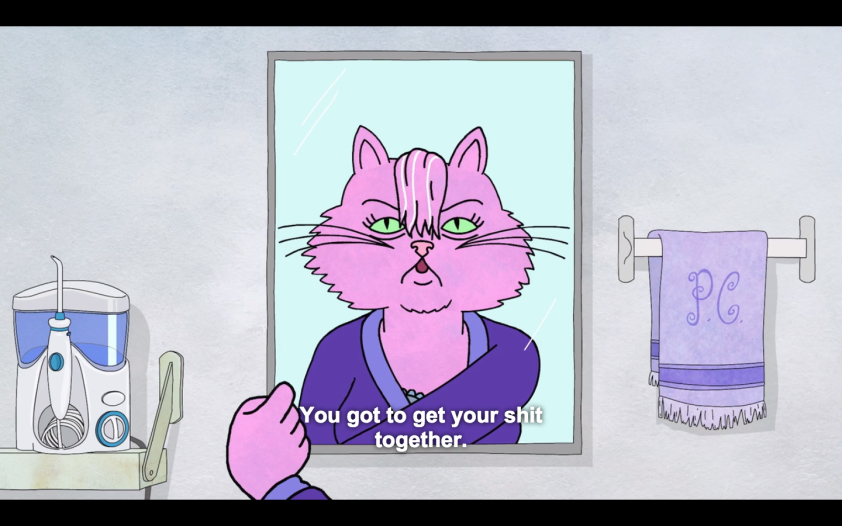 Oh, and the celebrity references, they're great. Think Family Guy but you know, on Netflix so absolutely no filters.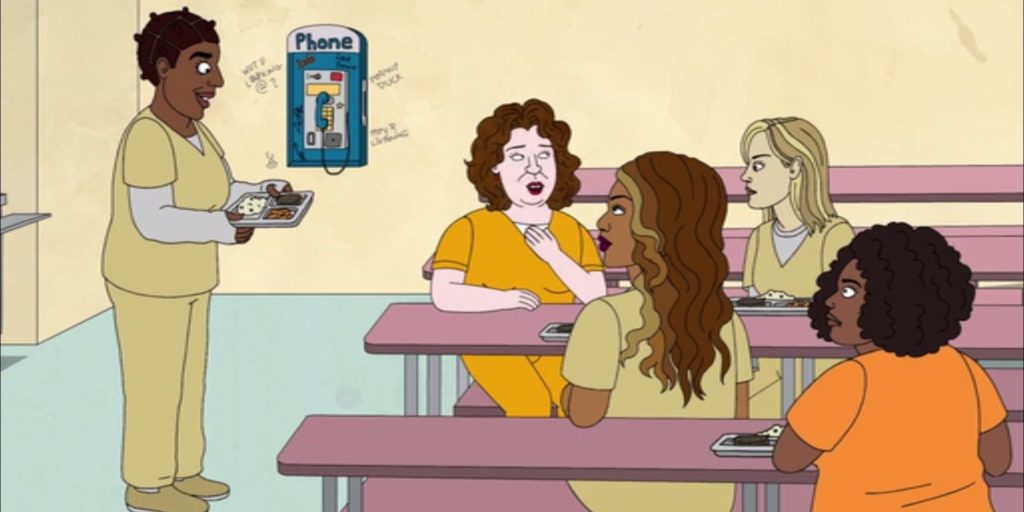 So that's my stab at explaining BoJack without spoilers. It's seriously great. It's Will Arnett as a horse with quite a few issues, what could be better than that? BoJack Horseman has 3 seasons on Netflix, and has been renewed for a 4th season. I'll end this post by saying that closure is a made up thing.