I love hosting people for game days, is there anything more fun than gathering together and eating tons of finger foods? Even when it's just the 3 of us at home we like to create quite the spread; chips and taco dip, something from the grill, cheese, crackers and sausage. We go all out.
Sometimes it's nice to give the grill a break and cook something simple inside. That's where my 4 ingredient slow cooker chicken wings come into the picture. They're as easy as throwing into a slow cooker all day, then popping into the oven to broil and crisp up for a few minutes before serving.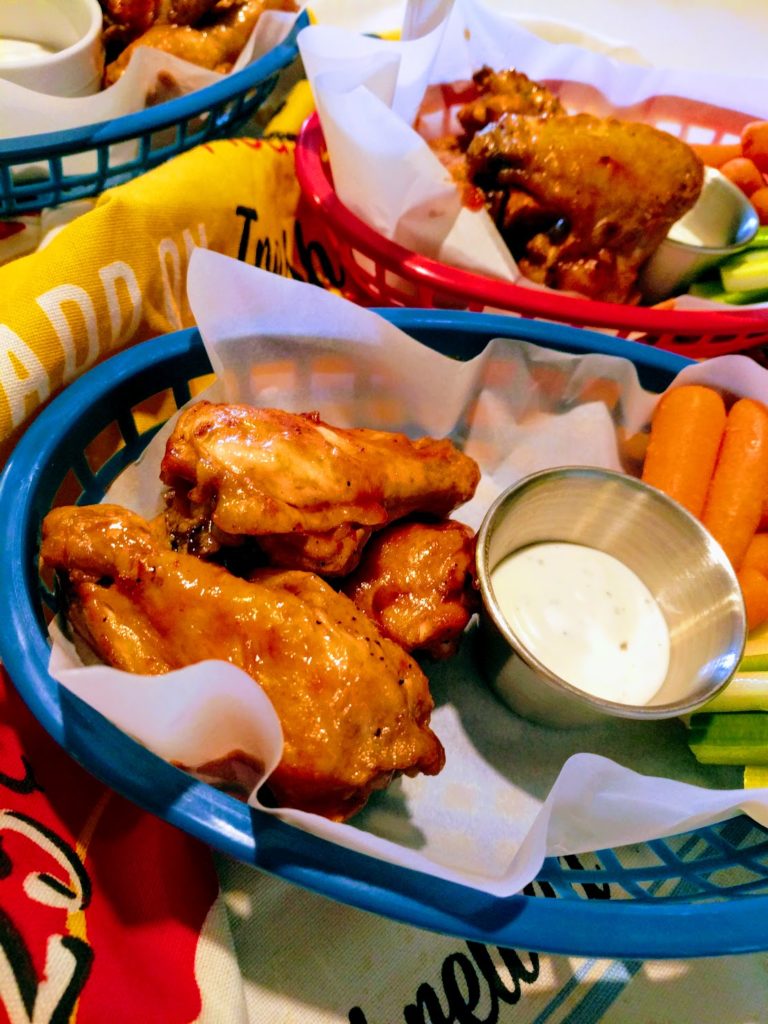 These wings are so simple to make, but they're sure to impress your guests at your summer bbq. The 4 ingredients; wings, root beer, bbq rub, and your favorite and spiciest bbq sauce. It would be great to have a few batches going with different sauces too.
The first step is to set your wings in a foil pan, I then poured a whole bottle of root beer over the top and coated the wings in a layer of bbq rub.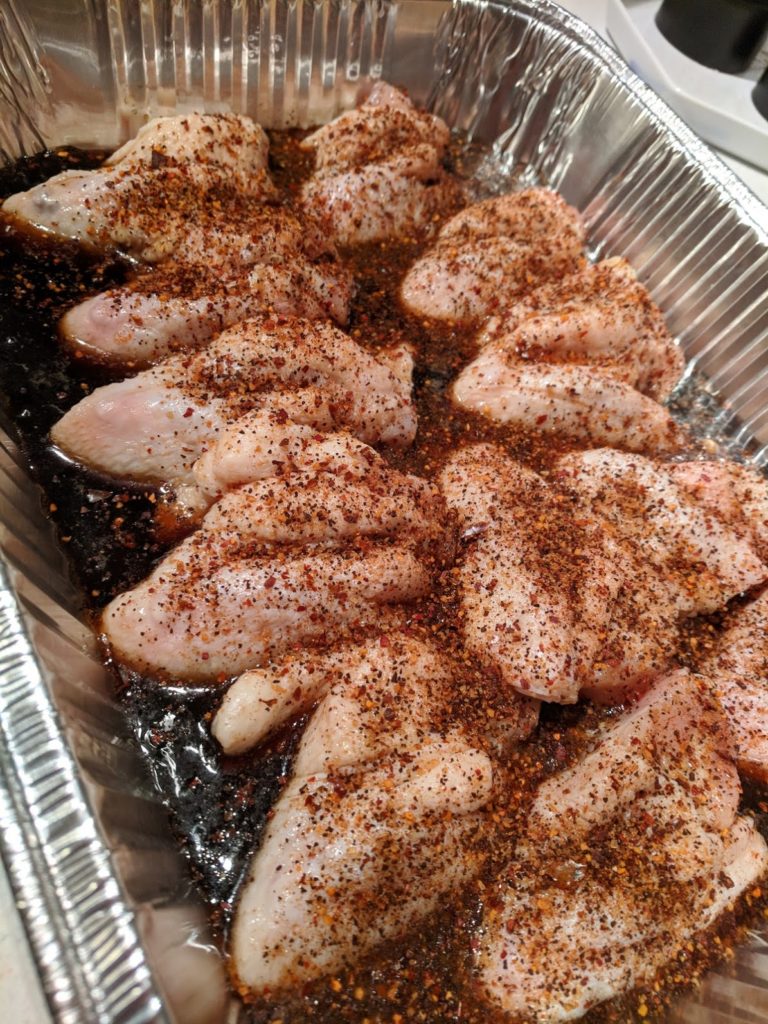 Then cover the pan with foil and refrigerate overnight. The next day take the wings out of the root beer marinade, and put them in your crock pot and cover them with your favorite sauce. Cook on low heat for 3-4 hours, until chicken is cooked through.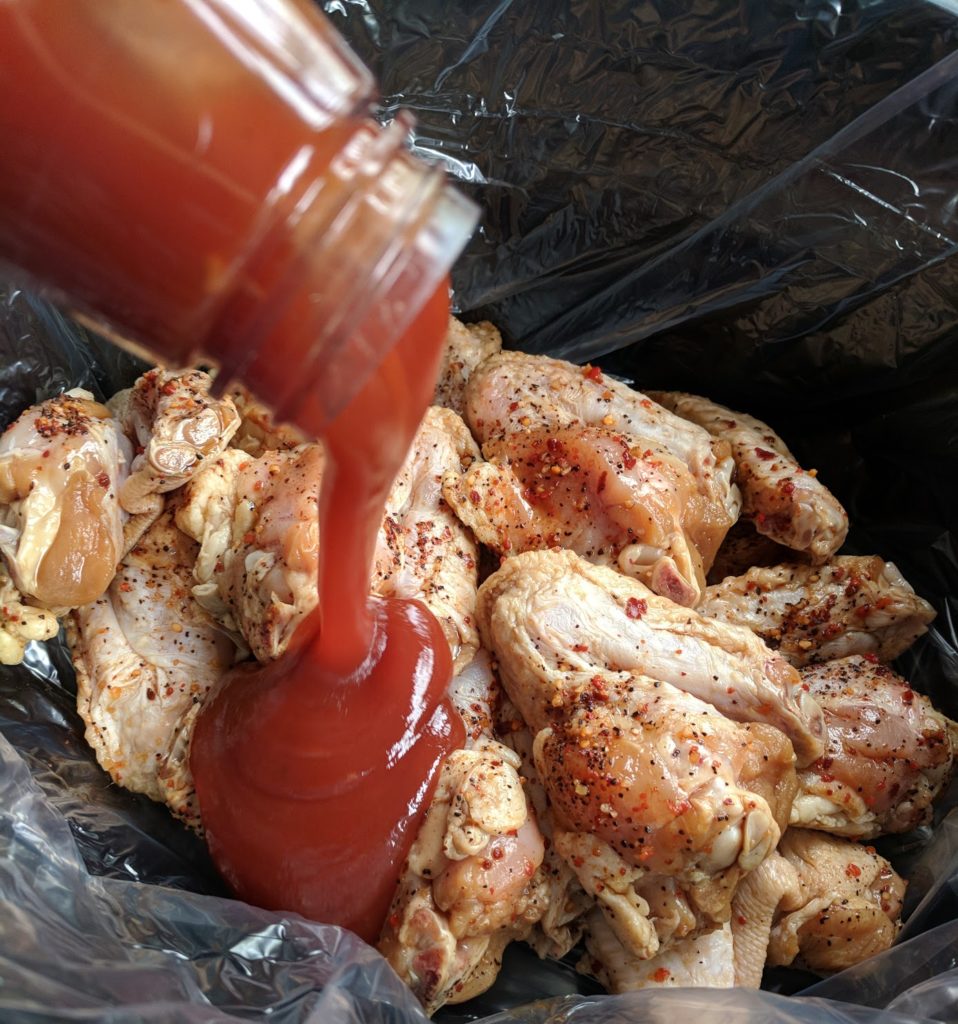 To serve, remove from crock pot,and place on a foil lined baking sheet. Brush each wing with additional sauce. Broil on high for 2-3 minutes or until the wings start to look crispy. Serve with ranch, celery, and carrots.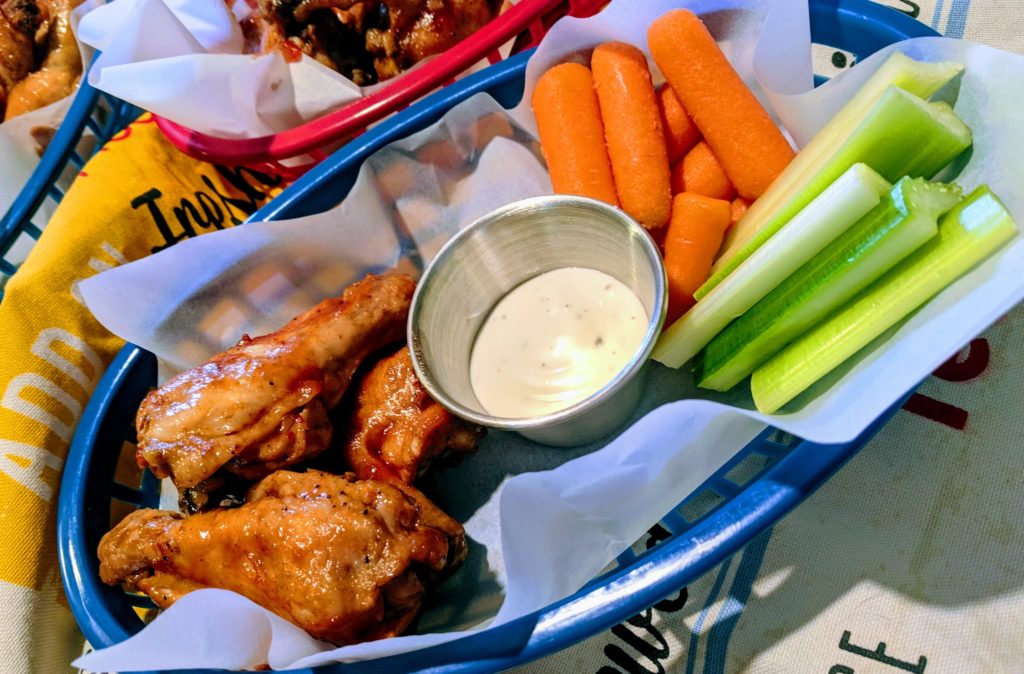 What is your favorite spicy food? Let me know in the comments below!
Written by, Brittany, the geek behind the blog. I share lots of recipes, my thoughts on the latest tech gadgets, my favorite geeky games, and snippets of life as a Work-at-home mom.