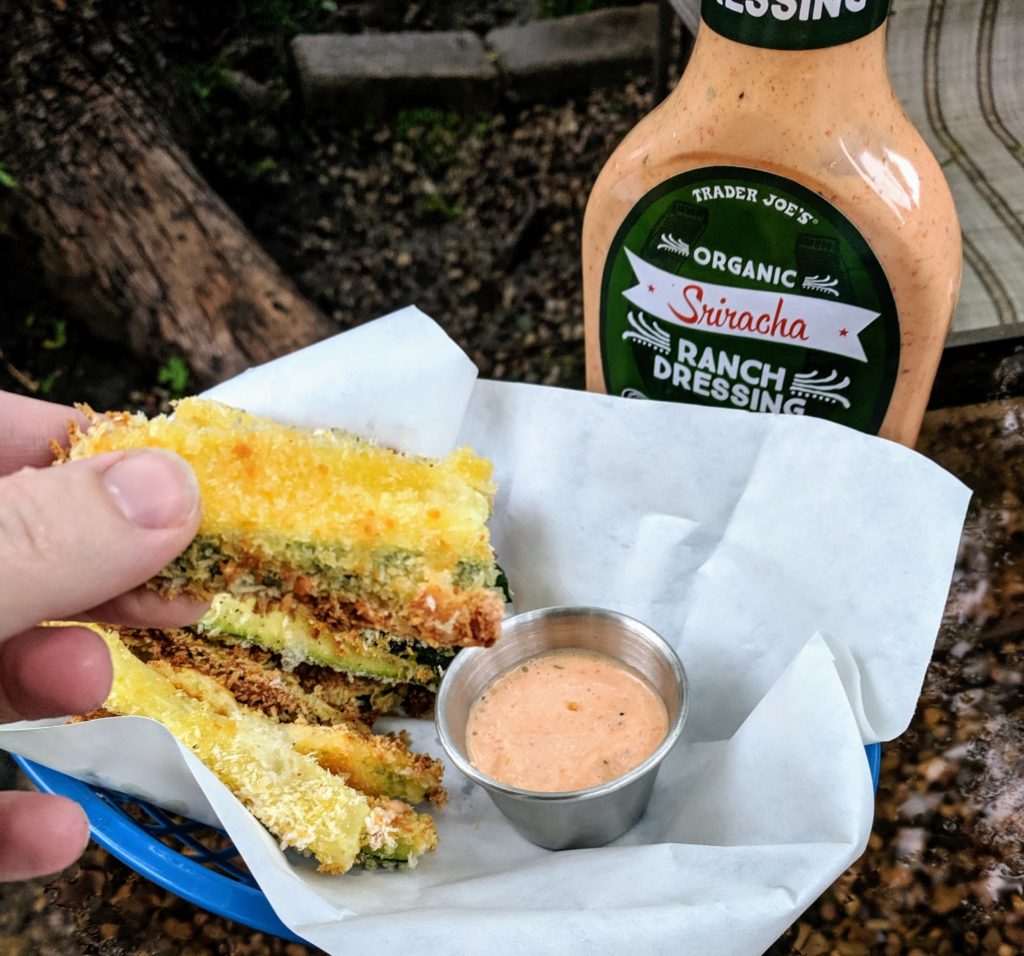 AJ finally upgraded his grill this spring, and we've been grilling about twice a week since. As wonderful as it is to grill all weekend every weekend we're quickly running out of ideas for sides and have to get a little more creative. These garlic parmesan zucchini fries are probably one of the best things I've ever had as a side even though I'm not a fan of zucchini. One of the best parts is that it's farmer's market season and you can pick up a ton of zucchini locally for extremely low prices (I think we paid 75 cents each and they were huge!)
It was kind of funny, because AJ grilled some asparagus the same night we debuted the zucchini fries and Aliceana tried a bite and immediately looked at me and said, "Your fries are way better, mom." They definitely have the 6-year-olds stamp of approval.
Plus, if you serve them adorably like real french fries your kids are way more likely to eat them. These little (affiliate link) plastic restaurant baskets
are my favorite!
We weren't sure what would be the best dipping sauce for these. In the pictures I served them with sriracha ranch, but when we tried them with different sauces our favorites were; marinara, sweet chili sauce, and barbecue sauce. So experiment away and find your favorite sauce to pair these with.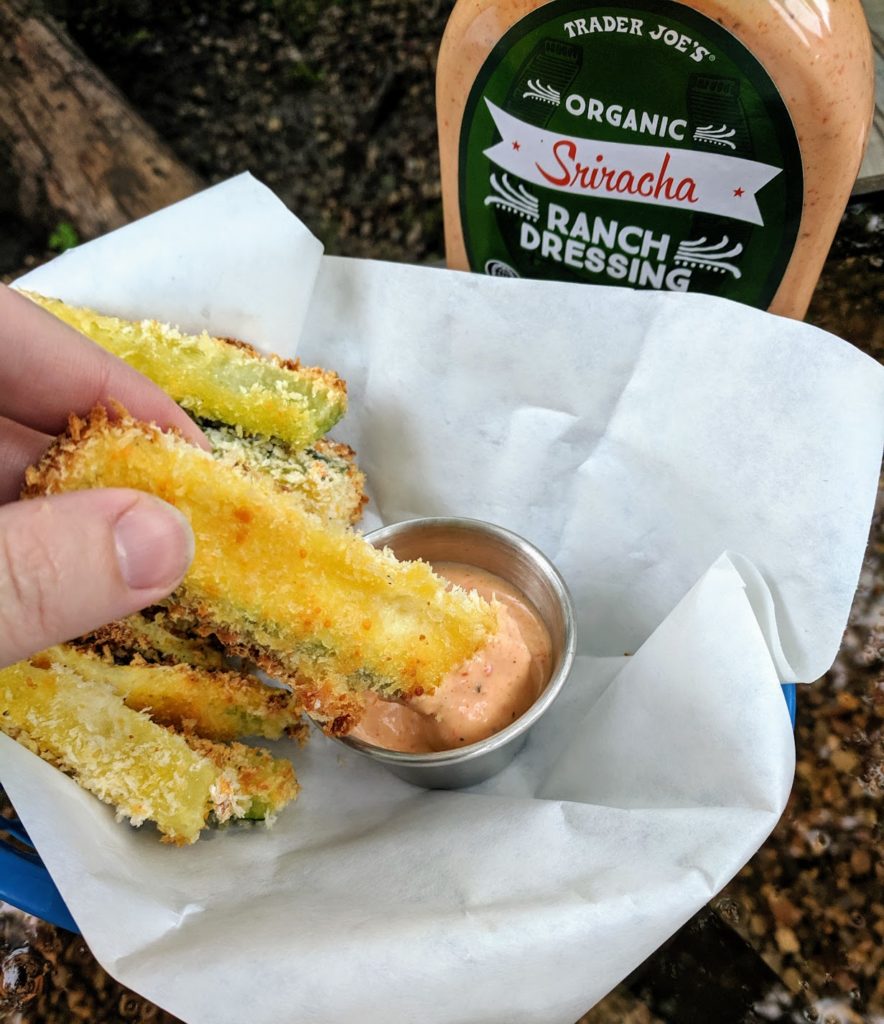 Here's how we made them. It took a little longer than what I would like, but it was so worth it.
First off, I cut zucchini. I cut too many, if you have large zucchini you might only want to cut 2. I cut 5 and only used about half.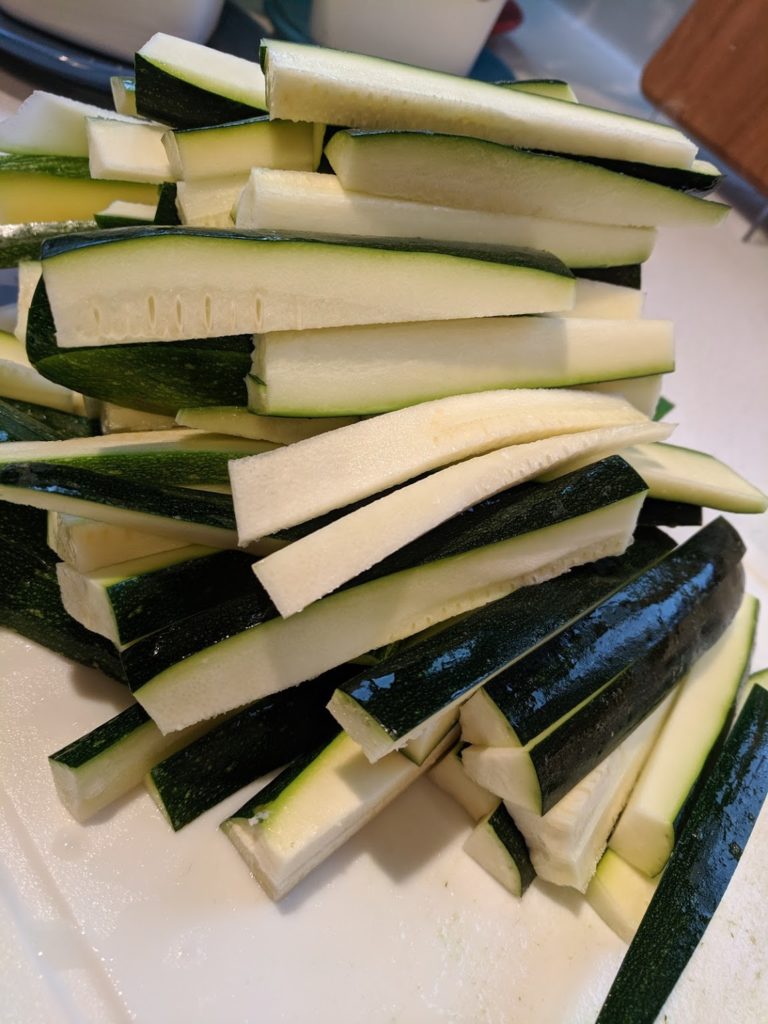 Then you'll want to get your bowls ready to dip the zucchini. Start with flour mixed with garlic powder and salt. Your next bowl will consist of 3 eggs and a splash of milk. Your final bowl will have panko (affiliate link: I use the Trader Joe's Japanese style Panko
) and parmesan. Become the messiest assembly line and place the zucchini in each bowl, then place on a cookie sheet, or a (affiliate link) 
disposable aluminum pan
. Then drizzle it with olive oil and lightly pepper before popping it in the oven.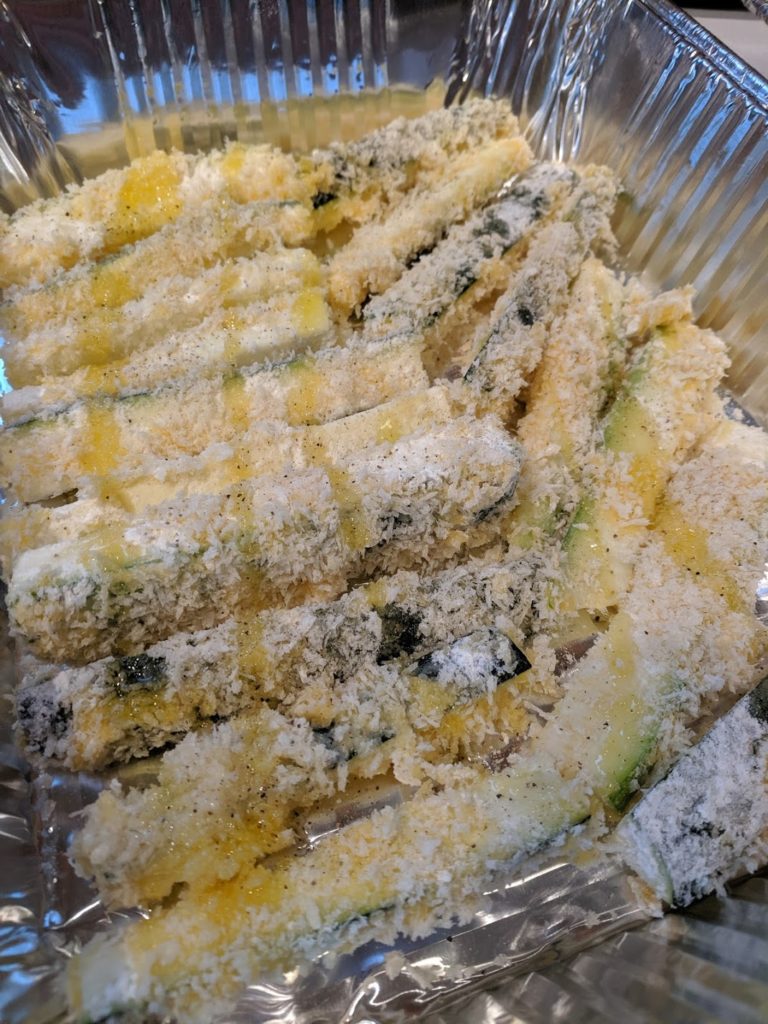 The result is a pan or two of oven baked goodness tastier than any greasy side you can get at your favorite restaurant. I'm a huge fan of greasy sides, and this tasted just as indulgent, without the grease.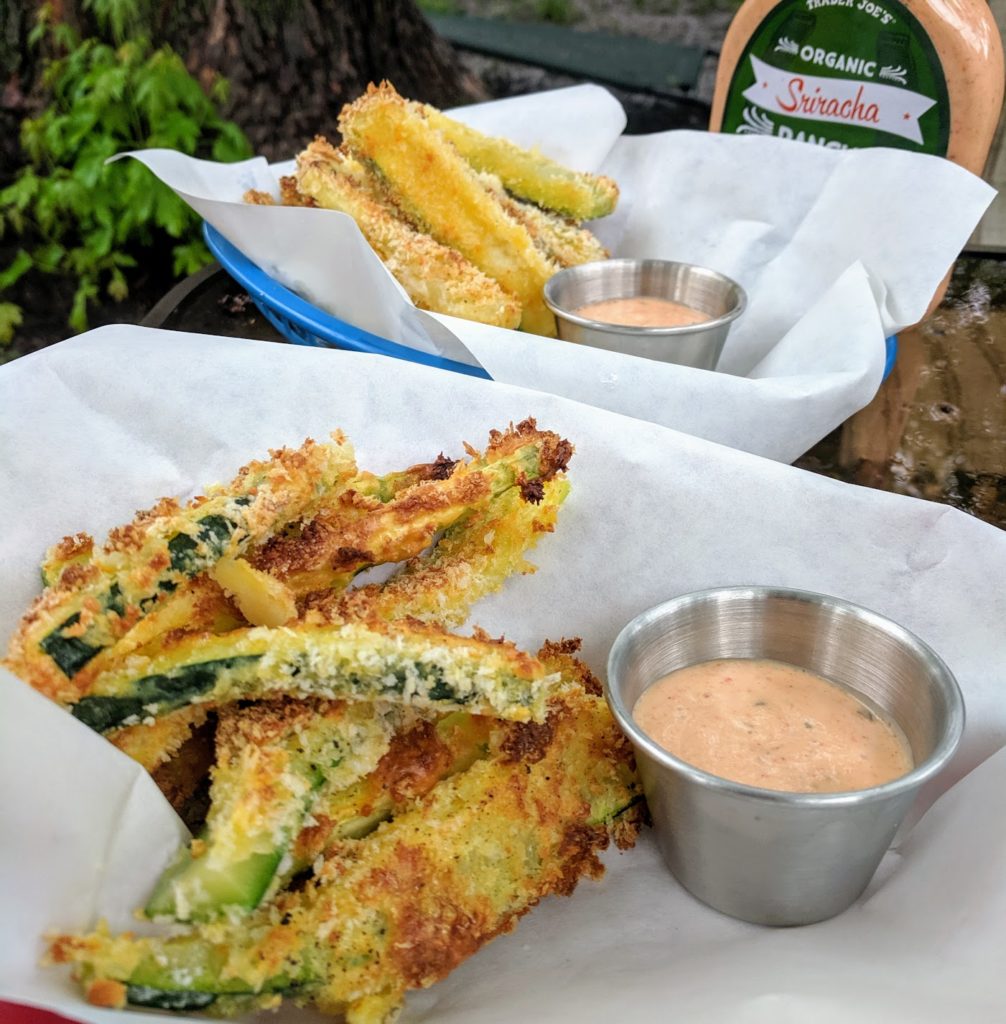 Here's the recipe. Make sure if you hover over any of the pictures to pin them for later if you would like to try this recipe yourself later!

| | | |
| --- | --- | --- |
| Garlic Parmesan zucchini fries | | Print |
Ingredients
2-3 large zucchini
1 Cup flour
1 Tablespoon garlic powder
1 teaspoon salt
3 eggs
¼ cup milk
2 cups panko
¼ cup grated parmesan
olive oil for drizzling
Instructions
Preheat oven to 425*
Cut zucchini into large spears resembling fries.
In one bowl combine flour, garlic powder, and salt. In the second bowl whisk eggs and milk, in the third bowl mix panko and grated parmesan.
Dredge the zucchini spears into the flour mixture until completely coated, then the egg mixture, and finally the panko mixture.
Place on pan.
Repeat the process until all of your zucchini fries are coated and resting on the pan, sprinkle with pepper and lightly drizzle with olive oil.
Bake for 18-20 minutes.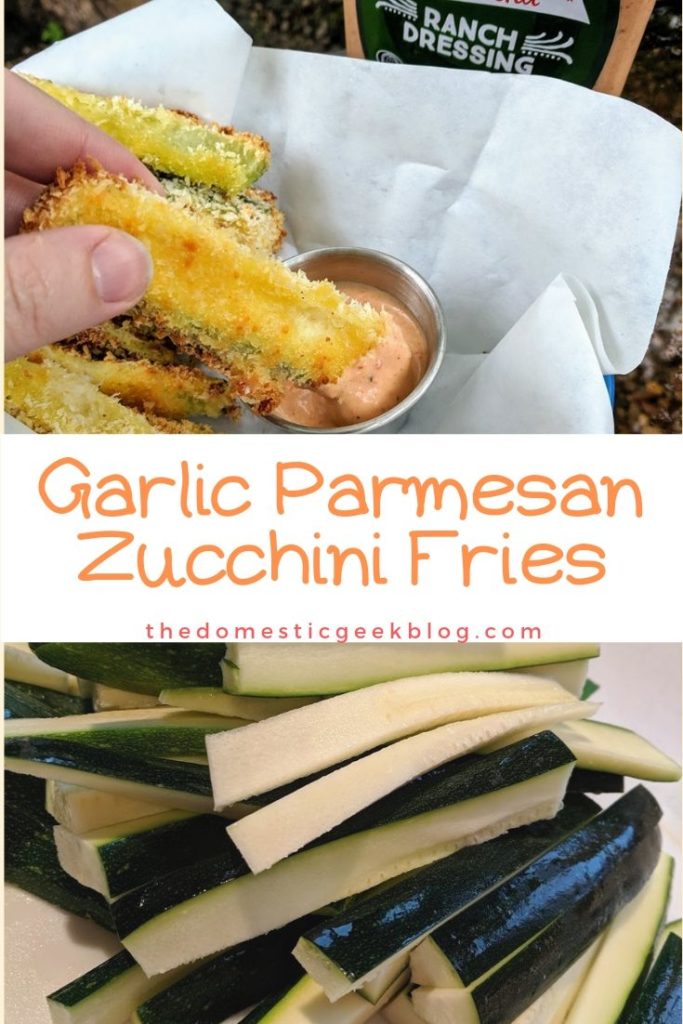 Written by, Brittany, the geek behind the blog. I share lots of recipes, my thoughts on the latest tech gadgets, my favorite geeky games, and snippets of life as a Work-at-home mom.