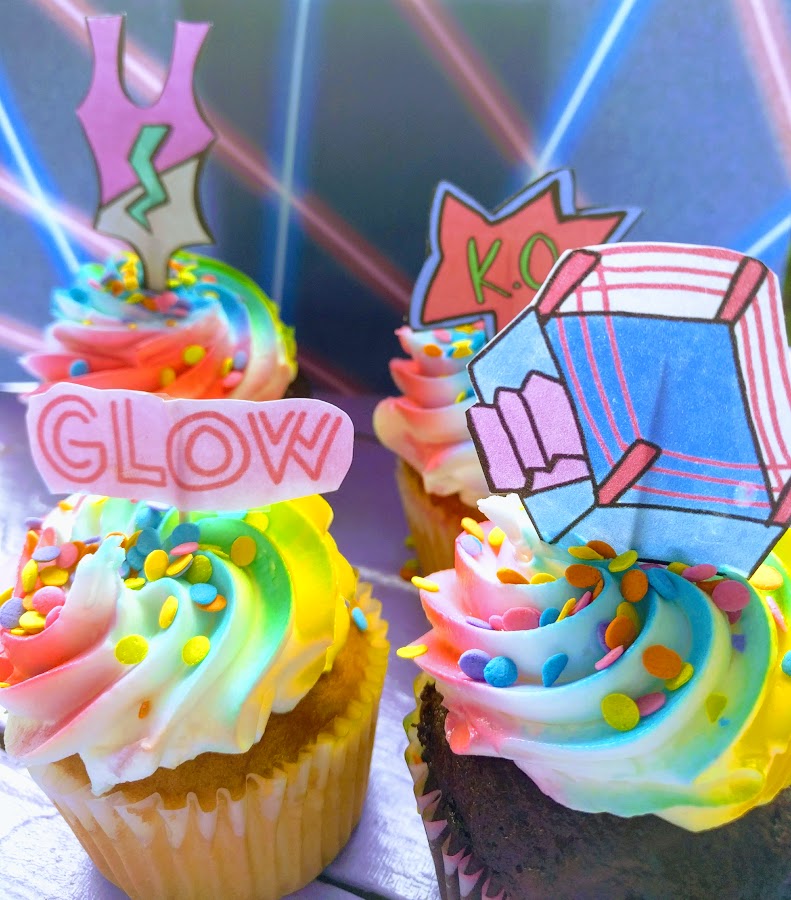 I had the chance to preview 2 episodes of GLOW on Netflix, and now I can not wait to watch the rest of the series tomorrow. I'll be vague and cryptic, so don't be afraid of spoilers, but do be warned you'll want to wear day-glo colored leotards and jump around your bedroom practicing your favorite wrestling moves after watching this series.
GLOW stands for Gorgeous Ladies of Wrestling, and I suggest you watch an episode or two, then you take your eyes over to YouTube where you'll find a whole lot of hilarious clips from the original show back in the 80's. Watching some of the videos online, or even a Google image search will show you just how on point the casting is for the Netflix version.
I expected fun 80's costumes and ladies wrestling, I didn't expect the series to get so incredibly dramatic in episode 1, so much betrayal and a whole lot of character connections early on. By episode 2, you'll have a bit of that nagging, "oh, did they go too far, too dark, too uncomfortable with this?" feeling, (this feeling happens frequently in Jenji Kohan projects, like Orange is the New Black and Weeds) but then you'll shake it off because it's just so entertaining and you want to see what the rest of the season brings. Hopefully it brings a lot more big hair, and neon everything, maybe even some glitter and obnoxious eye shadow. See for yourself in the trailer.
I'm a big fan of Alison Brie from her roles as Annie in Community and Trudy in Mad Men. She always plays the prim, proper and perfect type, so seeing her look almost homely and rock bottom in GLOW is such a change. Also the perm, that perm is epic.
I'm also thrilled to see that the cast is performing their own wrestling, you can see that below in this featurette.
So I'm basically obsessed with this show already, and to celebrate I illustrated some fun cupcake toppers. Click the image below to download them yourself, print them on heavy paper or cardstock, cut them out, hot glue or tape them to toothpicks and you have yourself a GLOW viewing party…or fancy cupcakes that you'll eat by yourself while you binge watch.