Disclosure: This shop has been compensated by Collective Bias, Inc. and its advertiser. All opinions are mine alone. #PlayWithPlaymobil #CollectiveBias
As a homeschooling family we love learning hands on, and at Aliceana's age a lot of our learning is through playing. Which is why we were so excited to head to Walmart and pick out some PLAYMOBIL toy sets. There were so many choices that it was hard to choose, Aliceana decided on the PLAYMOBIL Take Along Fire Station and what would a firestation be without a fire engine, and we all know paramedics work closely with firefighters so we bought the ambulance too.
Interested in these sets? You can hover over the image below to purchase the products from Walmart.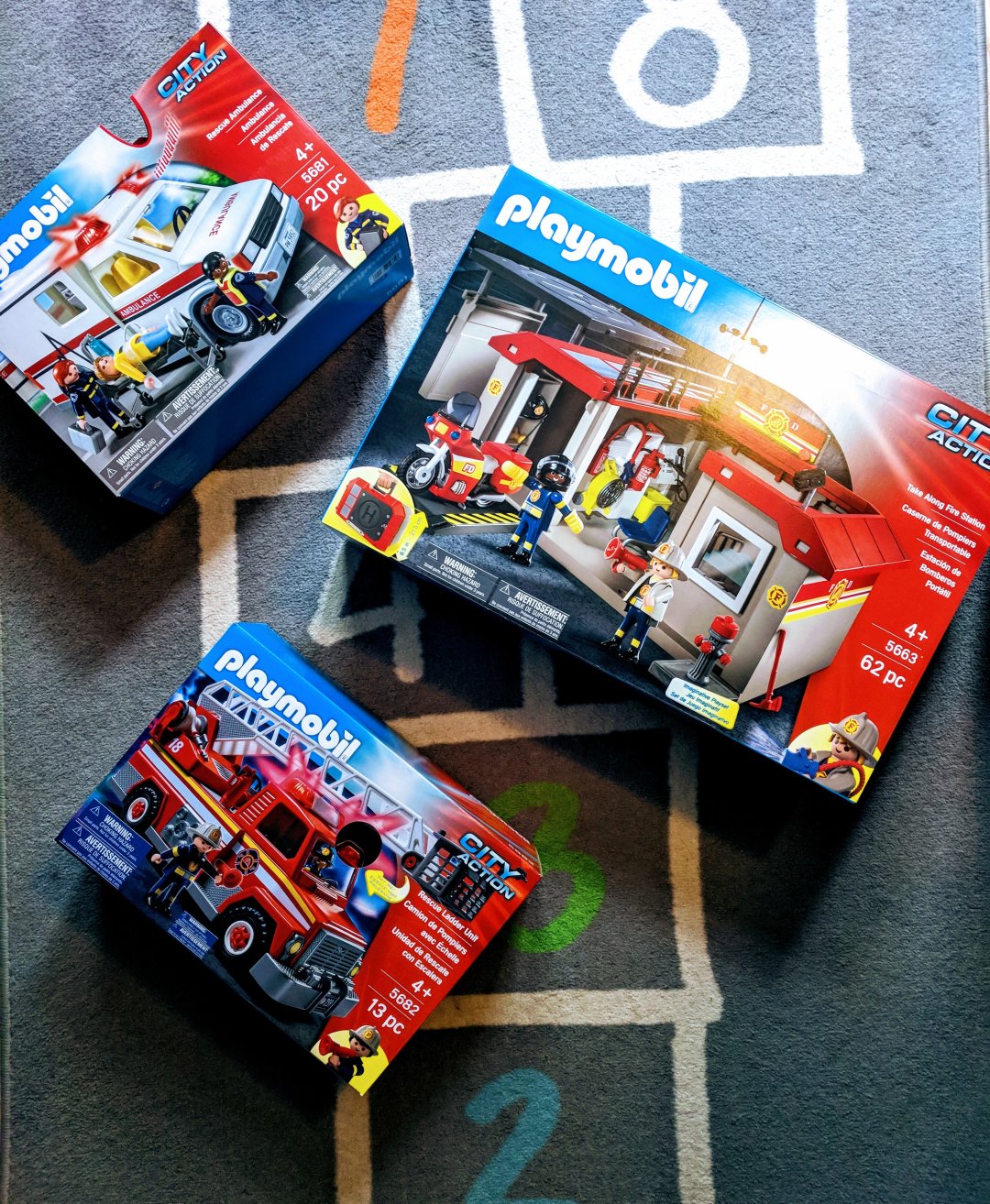 Seriously, shopping for PLAYMOBIL at Walmart was so much fun!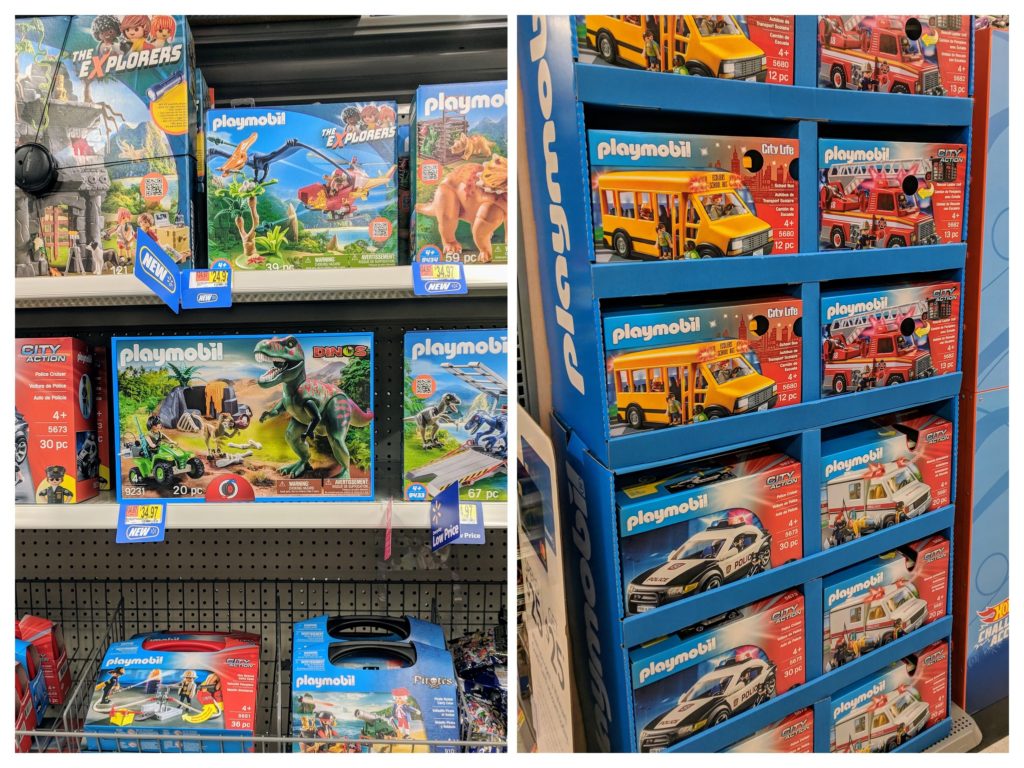 We've spent a lot of time in her room playing with these sets, putting out imaginary fires and helping PLAYMOBIL patients get into the ambulance.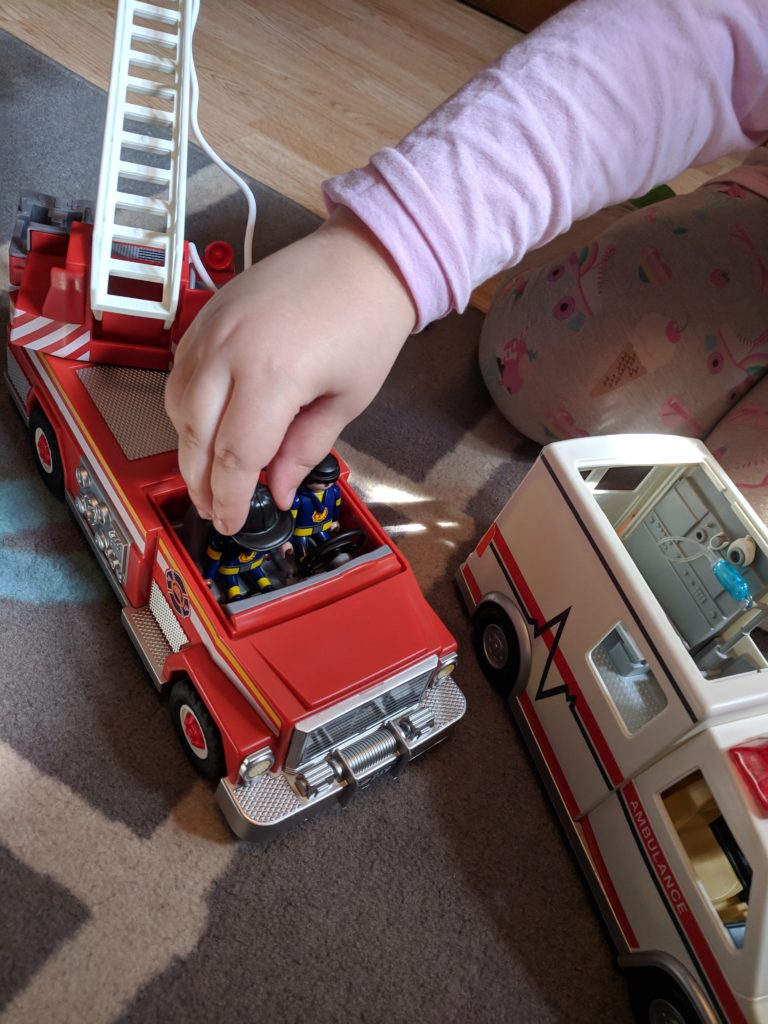 These sets have been played with a lot, and I can tell you that they are definitely high quality and extremely detailed. The Firefighters have their own little fire gear that snap on, there's a little IV drip in the ambulance, it's all so much fun. Plus, the firetruck and ambulance have flashing lights and realistic sirens. The sirens are so realistic that one day when she was playing independently in her room AJ and I thought there were actual sirens going past our house.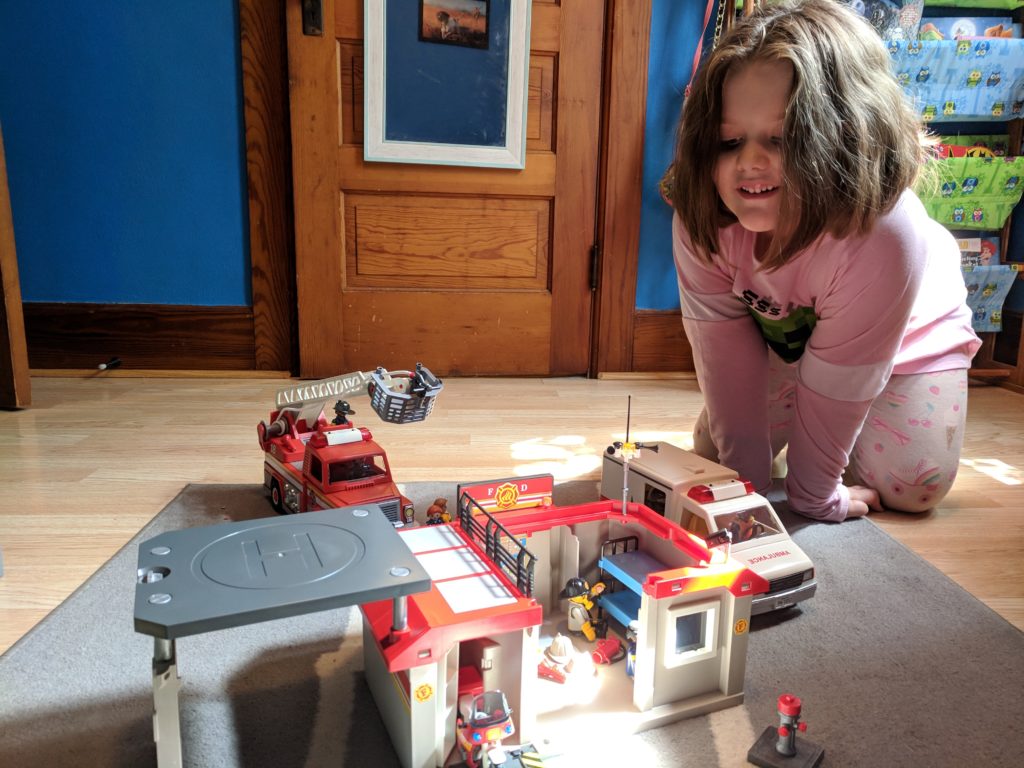 Here are a few ways to learn and teach about helpers in your community.
1. Play with toys!
We used these toy sets to spark a discussion about the work that firefighters and paramedics do every day, and how they're a vital part of our neighborhood and community. It was a really fun and important lesson with the help of PLAYMOBIL, these sets really help to develop both cognitive and social/emotional skills.
2. Go for a walk.
Walk around your neighborhood and search for those that help your community. You migtht encounter a fire station, police cars, even your friendly neighborhood mailman. You can help your community too by helping to pick up any litter you see on your walk.
3. Grab a book.
If you don't have any books about neighborhood helpers head to the library and read some stories, get a mix of fiction and non-fiction to keep reading fun and interesting. You might even learn a thing or two mom and dad!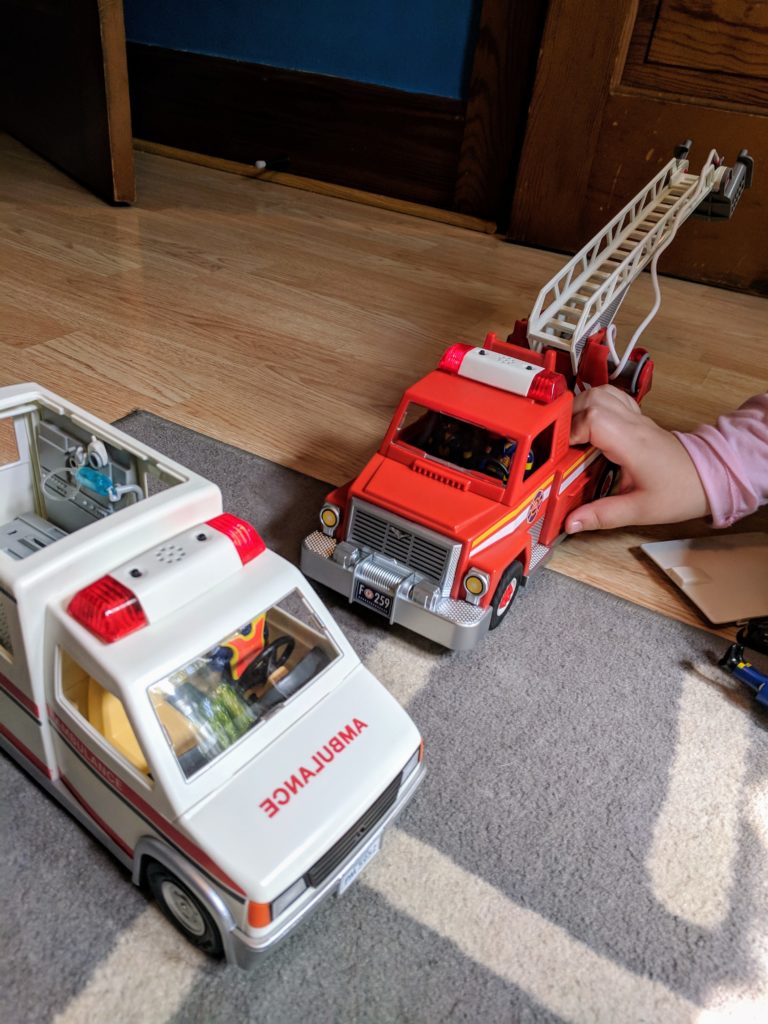 PLAYMOBIL brings you imaginative play sets focused around iconic figures from a variety of worlds. They have realistic sets like our firefighter set, they also have school buses, and police sets. PLAYMOBIL also has offers some really fun fantastical sets like modern day dinos. I think we'll end up with a dinosaur set for Christmas, it sounds like a fun hands-on science and history lesson!

Do you know a certain someone that would love a PLAYMOBIL set? Make sure to check out some more available sets here!
Written by, Brittany, the geek behind the blog. I share lots of recipes, my thoughts on the latest tech gadgets, my favorite geeky games, and snippets of life as a Work-at-home mom.