Happy Thanksgiving everyone! We spent last weekend in Chicago kicking off the holiday season with teh Chicago Toy & Game Fair, The Magnificent Mile Lights Festival Parade, lots of eating, and lots of shopping, we won't talk about the fact that the trip ended a bit earlier than planned with a need to get to the dentist for emergency oral surgery, damn bacon waffles.
Today is Thanksgiving and this morning we've already watched the Charlie Brown Thanksgiving episodes, the Macy's Parade and we're so ready to eat all of the things today (carefully, in my case). We hope you have a great holiday!
This picture was taken on the Magnificent Mile in Chicago on a miserably windy stretch of day, right after we spent $50 on hats and scarves at H&M. How very Jessica Jones of Aliceana and I. Here's the affiliate links to our scarves and hats they're super cute and cozy.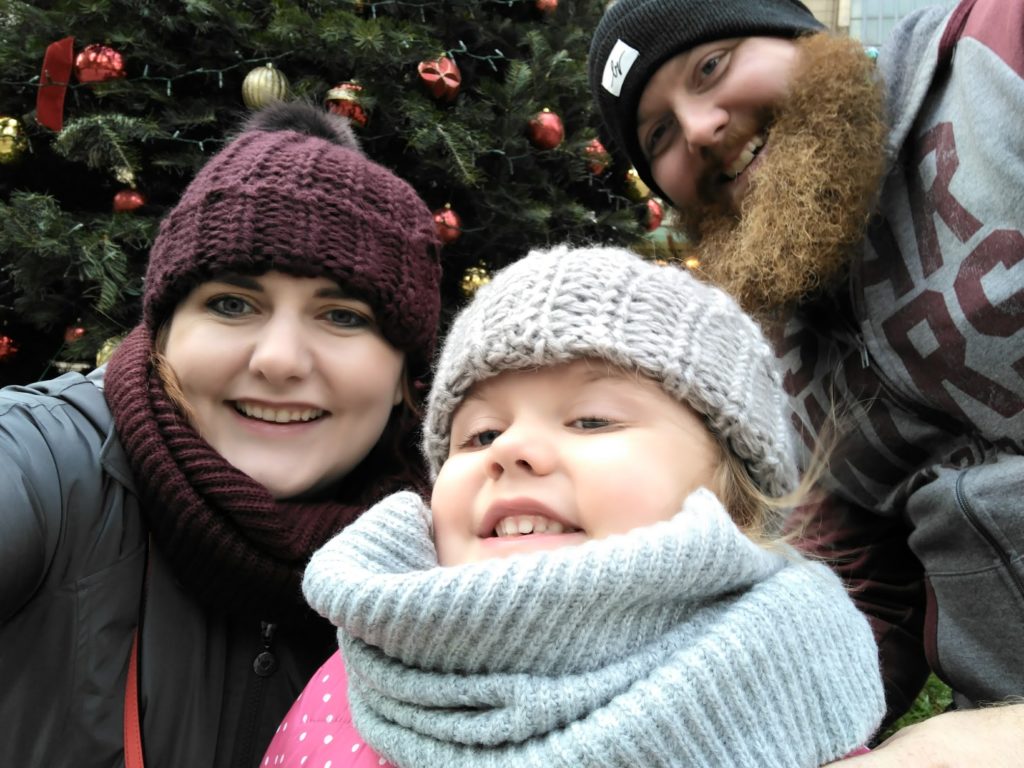 Written by, Brittany, the geek behind the blog. I share lots of recipes, my thoughts on the latest tech gadgets, my favorite geeky games, and snippets of life as a Work-at-home mom.