I've had a set of pretty pink heart shaped mixing bowls ever since my 18th birthday. You know, the birthday where your family members bombard you with gifts that you'll need for your first apartment in hopes that you'll actually leave the nest. Those mixing bowls came in handy 6 months later when I moved in with AJ in our shoebox sized apartment (our "dining area" was so small that we could only fit a small bistro table in the space.) 1 of the bowls was broken a couple years later, but we still have two of them! We actually use them quite often in our grown up kitchen, and those heart shaped bowls will always hold a special place in my heart. 

So, I thought it would be fun to find other heart shaped baking items, I've included Amazon affiliate links for easy shopping for you! I wish I could have found my exact set of heat shaped bowls, but I found another set of bowls that I might just have to buy. There are other fun things on this list like rings for creating heart shaped pancakes and eggs!
You can even buy some of these for your kids in anticipation that they'll move out of your house, or at least make you a fun breakfast!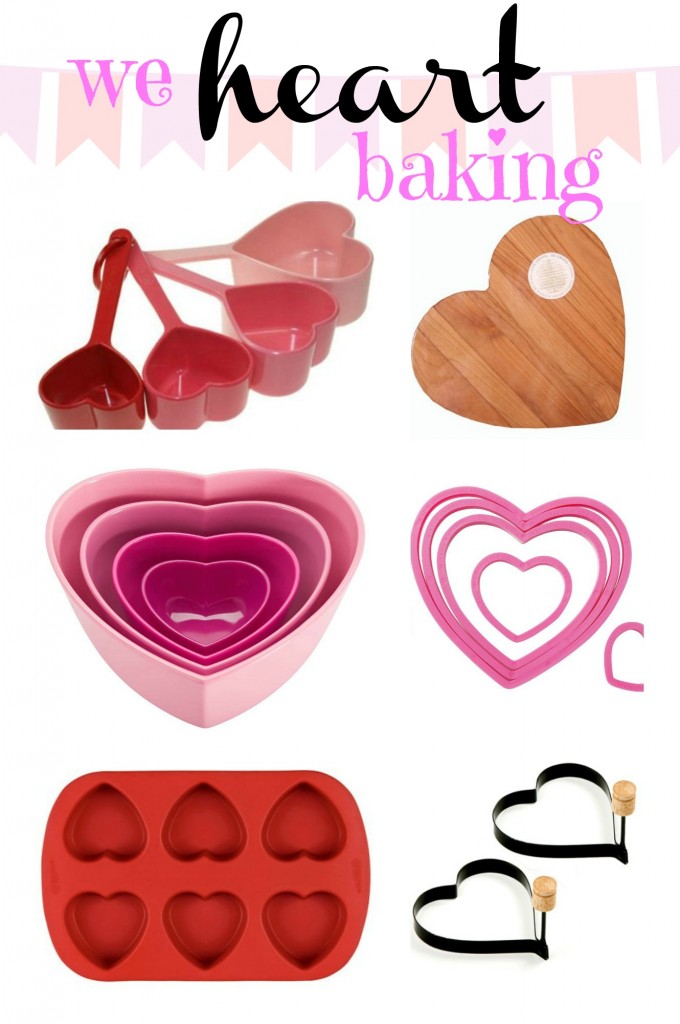 1. Measuring Cups
2. Cutting Board
3. Mixing bowls
4. Heart Cookie Cutter Set
5. Heart shaped molds
6. Pancake/Egg rings
Do you have any items in your kitchen that you've had since your first apartment?