Like I said before we plan our trips around our meals but sometimes things don't quite work out the way we plan and we get a pleasant surprise. After driving to Minneapolis from St. Paul where we were going to try Revival, finding out it was a 3 hour wait, calling Night Hawks, finding out it was an hour wait, we ended up back in St. Paul a few blocks from our hotel and had another pleasant surprise. Herbie's on the Park was where we ended up and it turned out to be a delicious experience.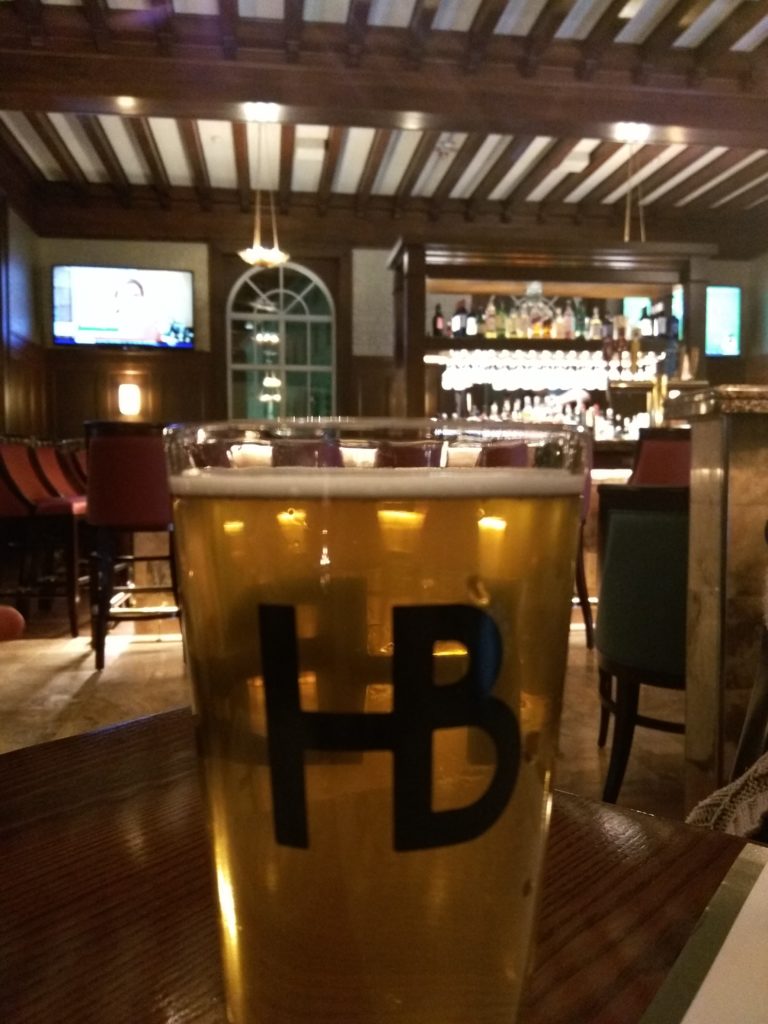 Herbie's on the Park is basically in the hockey stadium that the Minnesota Wild call home and was inspired by legendary hockey coach Herb Brooks. Now almost everyone knows who Herb Brooks is even if you don't recognize his name, he is the coach who led the U.S hockey team to a gold medal in the 1980 olympics, otherwise known as "the miracle on ice". This wasn't apparent to us just by the name but once you walk in and every tv has hockey on it then you can figure it out.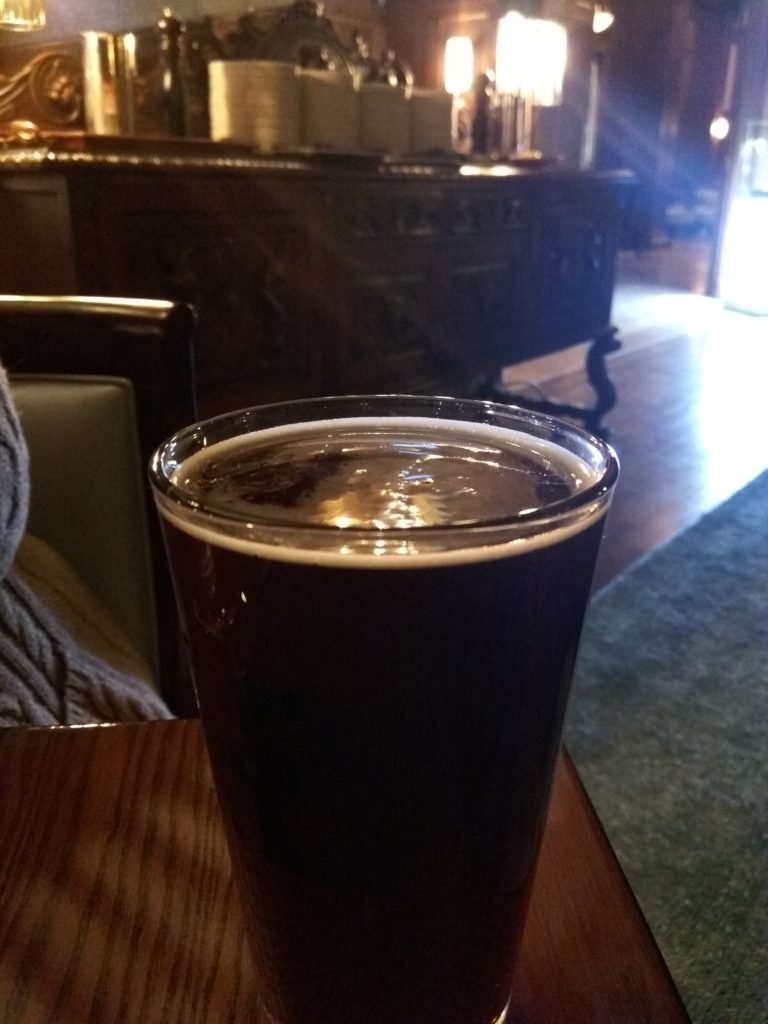 This is definitely a very unique place, it has tv's in every corner near the bar which gives you a sports bar kind of feel but the decor is anything but sports bar. It has intricate wood work, beautiful chandeliers, and a giant fireplace in the dining area. It is a very beautiful place that looks like a very upscale restaurant where you should be paying hundreds of dollars for a meal but the prices are reasonable. If you enjoy Hamm's beer like Herbie did then this is the place for you they still sell it for 2 bucks!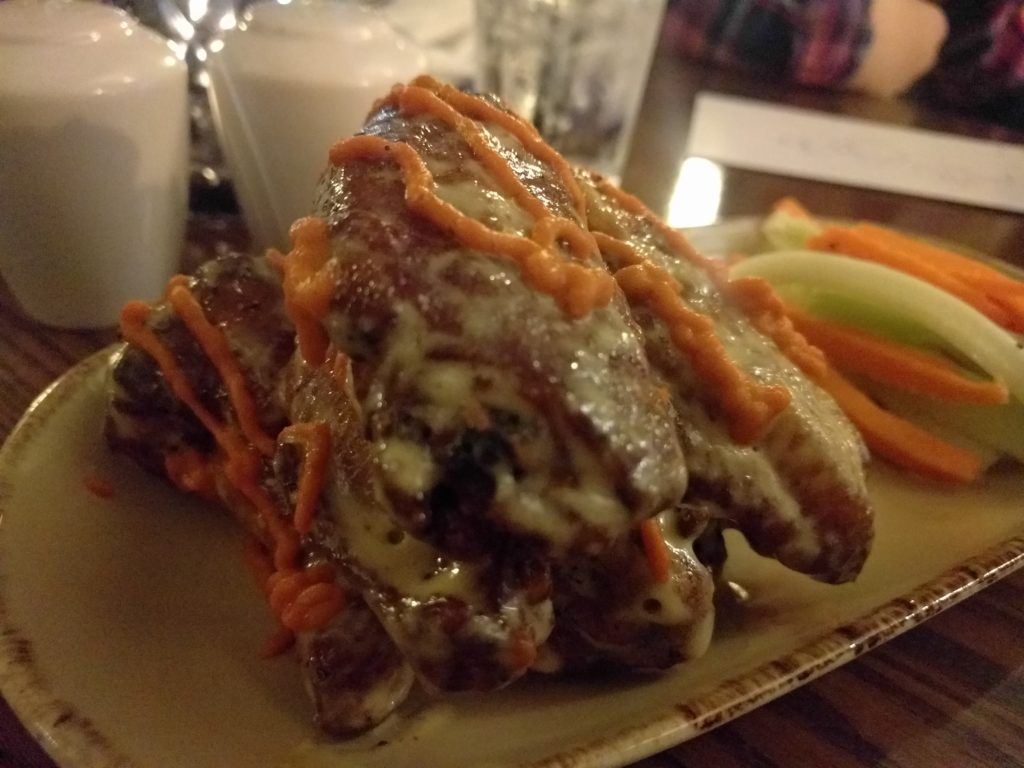 At Herbie's you can order everything from a burger to fillet mignon, we started with their parmesan peppercorn wings which were delicious. I had the Herbie burger which comes piled high with fried onions on top. They also had a good selection of craft beers on tap. The service was very friendly but a little slow, there were not many people in the restaurant while we were there and the server was making a lot of conversation with each table so things were a bit slow but he did make Aliceana feel like a special princess so that was fun.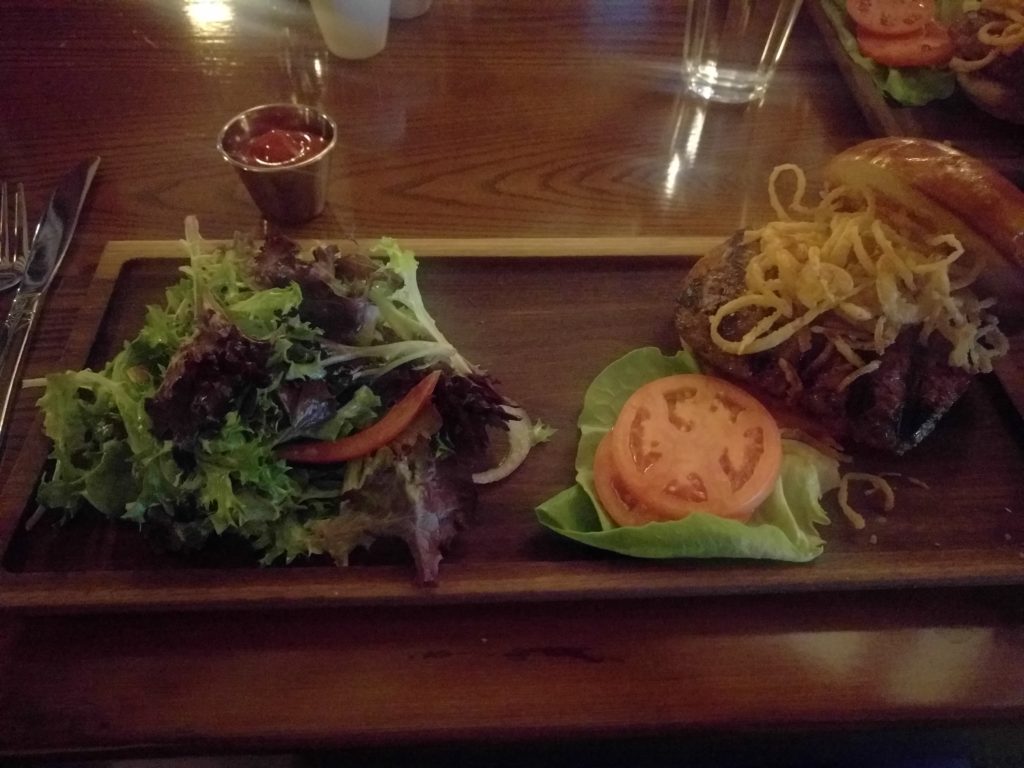 We really enjoyed our meal at Herbie's and it is definitely worth checking out while you are in St. Paul especially if you are a hockey fan.
I am the husband of the Geek and the beard behind the blog! I really enjoy writing about my family and all of my interests. I will be sharing everything from great grilling recipes to the perfect beer for the season.