This post is sponsored by Netflix all words and opinions are my own.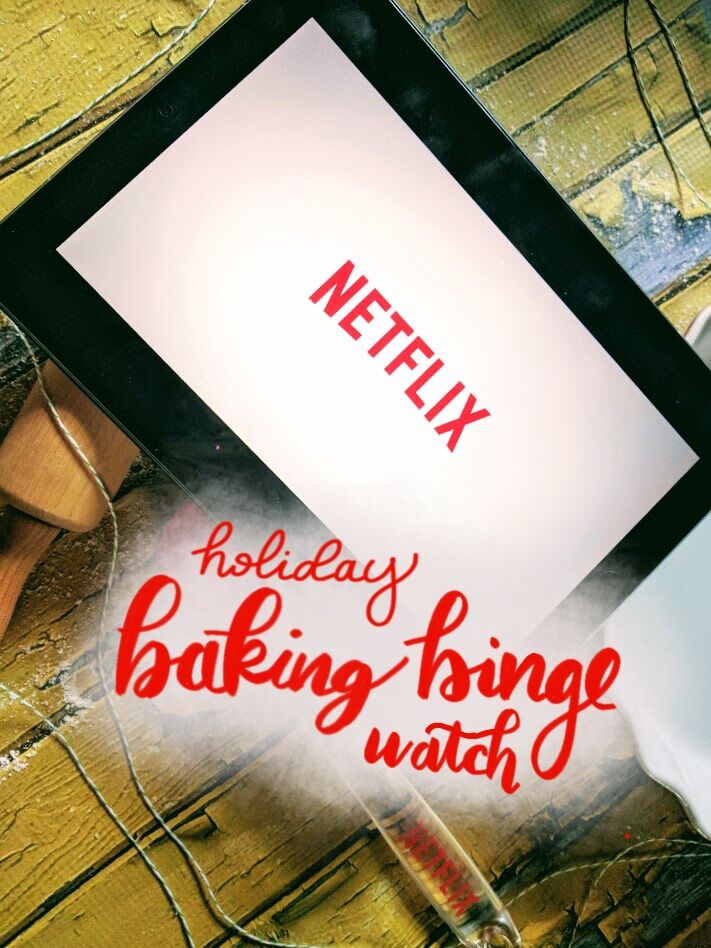 Ready, Set, BAKE! The holidays are here, cue the baking! Whether you love baking, or love eating baked treats there's something so gratifying about baking and shows. Our family has been on a baking and cooking show kick, we just wrapped up the most recent series of The Great British Baking Show on Netflix and we're in the middle of Zumbo's Just Desserts. I'm writing this with pies baking in our oven, the baking addiction is real this time of year. So I thought I would share some of my favorite baking shows that you can watch on Netflix.
The Great British Baking Show
Our favorite baking binge watch, we're pretty emotionally invested in this one and it's not uncommon to see us jumping around on the couch shouting when they announce who's going home. The hosts and judges are beyond entertaining and each season has such a wonderful group of talented bakers. Each episode is broken up into three challenges, thhe signature round, a technical round, and the signature round. The signature and showstopper are revealed to the bakers ahead of the show so they can practice at home, but the technical is copying one of the judges recipes, with just a vague recipe and sometimes no idea what the recipe is supposed to look like. We're obsessed, and we might just cry a lot throughout the season.
Zumbo's Just Desserts
12 Australian dessert makers are trying to impress the judges in this cooking show that looks like it takes place in Willy Wonka's chocolate factory. There are two challenges in each episode, first there's a challenge where the bakers get a prompt and have to make a dish around the theme, if your bake isn't perfect or isn't on theme you'll find yourself baking the Zumbo challenge. The Zumbo challenge is for the two bottom bakers to face off and copy one of Zumbo's whimsical and complicated desserts. It's so bright and cheery and fun, we can't get enough of this one.
The Big Family Cooking Showdown
This one definitely has a baking element to it, the first part of the season shows 2 families going head to head on 3 different tasks, including cooking in their own home. This is a fun one to watch because it's interesting watching the family dynamic of cooking together. It has a similar feel to the Great British Baking Show.
Chef's Table
A stunning documentary series about accomplished chefs. Some of my favorite episodes involve a lot of baking from desserts to bread. It's difficult to explain what makes Chef's Table so binge worthy, th food and desserts are captured so beautifully and the stories are told so well that you feel so proud of each and every chef featured. It also has you mapping out destinations, I mean how much is a plane ticket to Sweden? This series dives deep into what made each chef a success and we binge watch each season as soon as it comes out.
 Cooked
Learn the science behind the cooking and baking. Each part of cooked is about an element; fire, water, air, and earth. They dive into everything from how different cultures make native foods, to where your chocolate comes from. I wish there were more than 4 episodes of this one.