This post is part of a social shopper marketing insight campaign with Pollinate Media Group® and Scandinavian Tobacco Group, but all my opinions are my own. #pmedia #masteryourblend  http://my-disclosur.es/OBsstV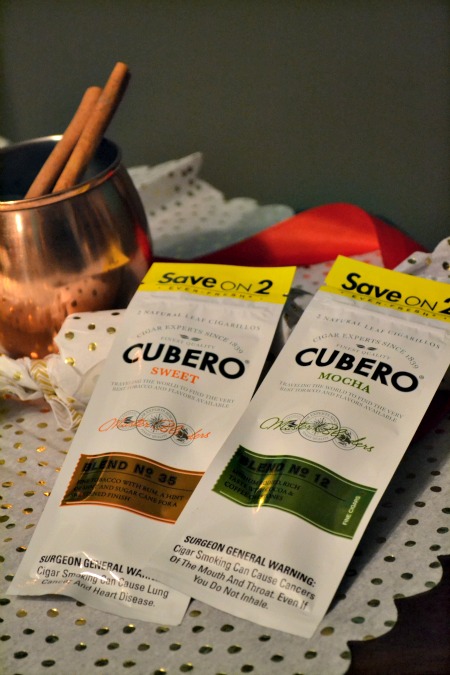 Holiday parties are one of my favorite things about the holiday season. We have different family gatherings that are truly important and make this season so special but then we also have those parties with great friends that we look forward to as well. Family gatherings are great but they can become stressful at times especially when the person hosting the get together expects everything to be perfect all the time! Don't get me wrong I would never miss one but it is great to be able to also enjoy those casual laid back holiday cocktail parties with friends, a drink in one hand and a good cigar in the other. We just had one of these relaxing nights and enjoyed the great flavor of Cubero Cigars.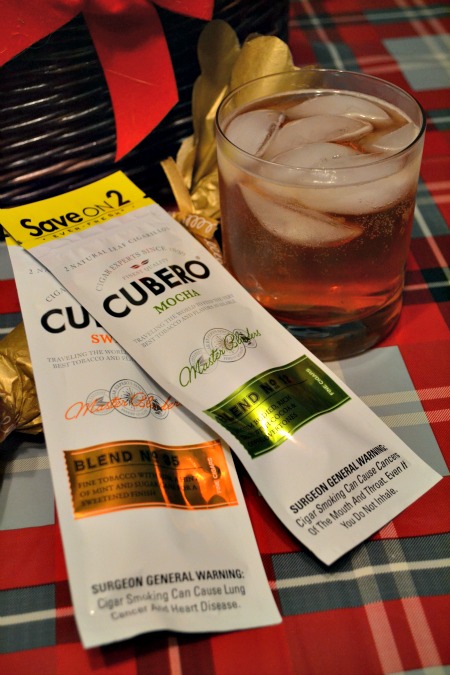 The night was great, we had a wonderful meal and some good laughs around the table as we caught up on the goings on of our lives. Our two closest friends are newly engaged so there is a lot of happy and excited conversation to be had. We finished our meal and started in on all of the holiday treats, cookies and chocolate, flavored pop corn and cupcakes. So yeah we love dessert in this family and it shows at every gathering, our dessert menu is always longer than the actual dinner menu!
We like to experiment with making different things as well and use our friends as guinea pigs, this time I made a panko crusted pheasant with raspberry compote for dipping and it was delicious. We also made a mulled wine which we were not that impressed with, too much spice for our liking so I made some peach old fashions and everyone was really happy.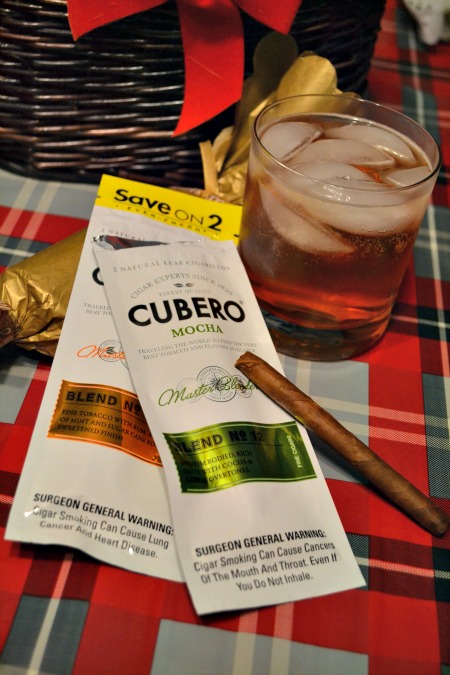 That is when we grabbed an extra cookie, our peach old fashions, and a Cubero Mocha cigar and headed out to the front porch. There is just something relaxing about sitting down and having a cigar with a good drink. In today's world everything is just so fast paced, constantly rushing around to get everything done even though you know that won't happen, there is always something else to be done. It was nice just to stop and purposely take a few minutes to relax and enjoy a bit of peace.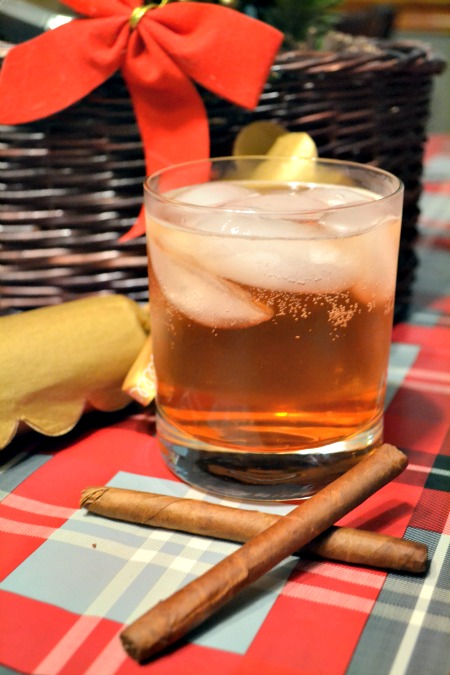 We also enjoyed the great flavor of the mocha cigars that went along perfectly with our dessert and sweet drinks. They were very well made cigars that did not flake apart in your mouth like some that I have had. The flavor was very good, it was a strong yet not overpowering chocolate flavor that was a perfect way to finish off the evening.
To sign up for free coupons and to find a retailer near you visit Cubero Cigars website here.