This girl has a hard time passing by the taco dip trays at the store. If I didn't add one to the cart, AJ would. It's such an awesome combination of flavor, creamy taco seasoned dip with fresh veggies on top. Yum!
Those  premade trays are pricey, and I always add extra toppings to the storebought ones. So it was time to make a real food version. I used my own taco seasoning that packs in more flavor, seriously if you haven't tried my homemade taco seasoning yet you need to! I also made sure I selected sour cream and cream cheese that have the shortest ingredient list (we're loving Daisy brand sour cream.) This recipe is so unbelievably easy to make!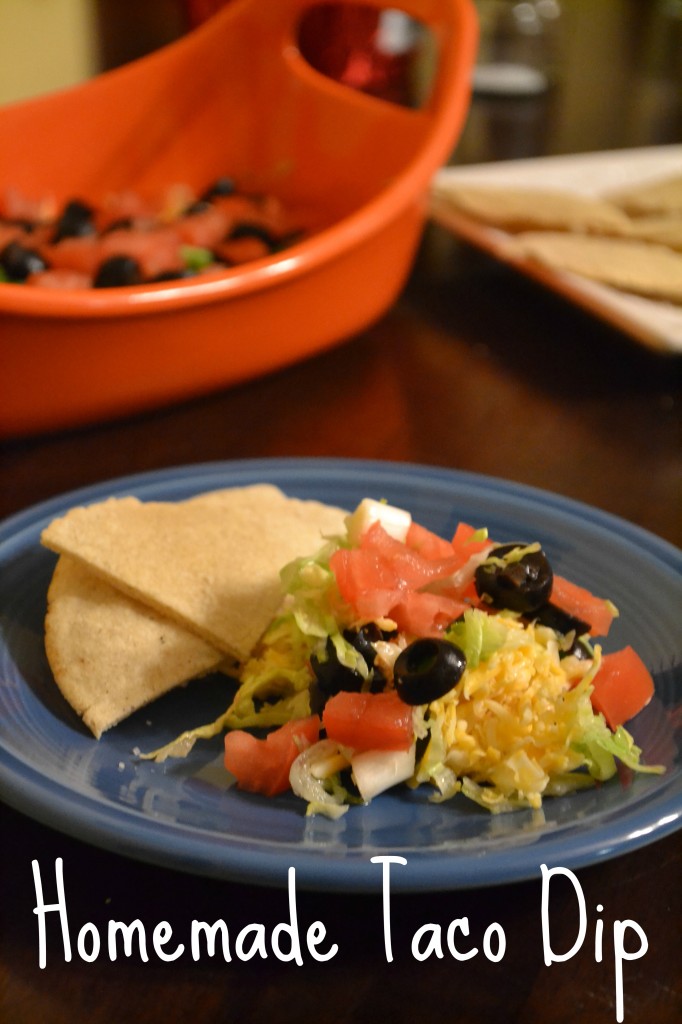 I've made this taco dip recipe twice myself (in the last month!) and if it were up to me I would make this every single week. It's especially great to enjoy on Sundays while watching a football game. We even made homemade baked tortilla chips to enjoy these with.  Is there anything better than gathering on the couch with your family and enjoying taco dip while watching the game? I think not!
Honestly, I'm not even sure what the football players are doing half the time, but I think it's an awesome excuse to spend time with loved ones.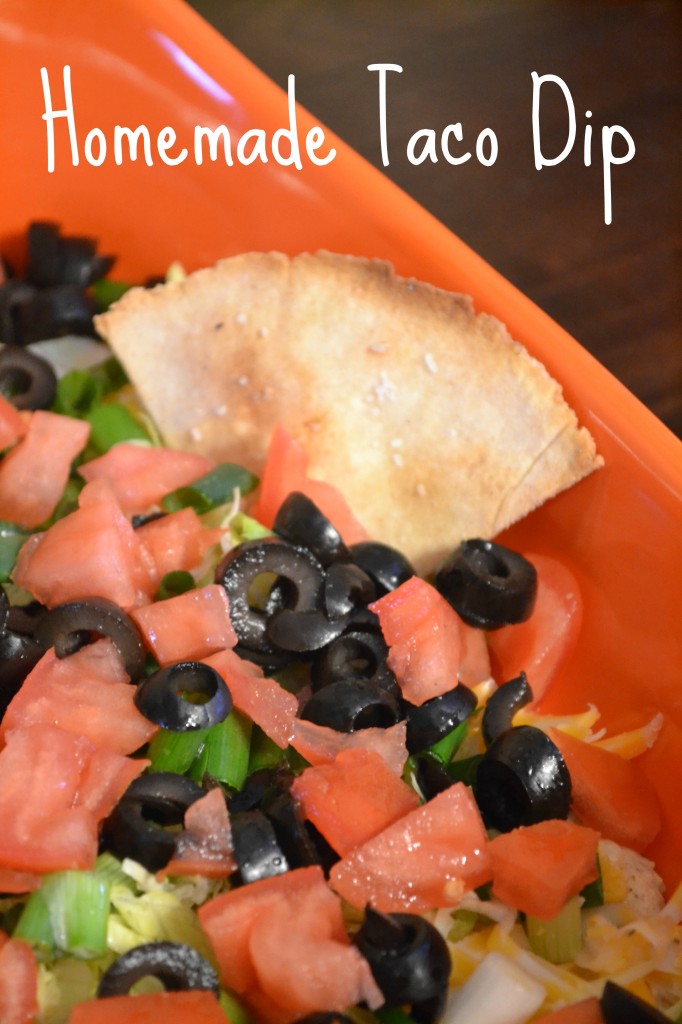 The secret to making an evenly mixed taco dip, is to whip the cream cheese alone first, then add the sour cream in. This should give you a smooth dip.
Don't forget to check out my recipe for (almost spicy) taco seasoning!
Ingredients
8

ounces

cream cheese

, softened
Directions
Beat cream cheese until smooth.
Add sour cream and taco seasoning and continue to beat until well blended.
Layer cheese, lettuce, tomato, black olives, and green onions on top.
Enjoy with your favorite tortilla chips!