Hello and welcome to the only time I'll ever be political on my blog, today I'm sharing that my vote will always and forever be with the fictional candidate Frank Underwood. I'm a part of the Netflix #StreamTeam but like always the obsession is real and the opinions are my own. #FU2016
We're officially only days away from season 4 of House of Cards, I wonder how far the Underwood's will go this season to get what they want. I'm sure by Saturday morning myself, and the rest of America will already be asking for more, thankfully the series already been renewed for season 5, because Frank Underwood wouldn't have it any other way. *knocks on desk seriously*
So last night we had some friends over to celebrate the upcoming premiere date, we set up a bit of a campaign headquarters, complete with "Catering by Freddy's" (ok, honestly, we made the food, but use a bit of imagination here.)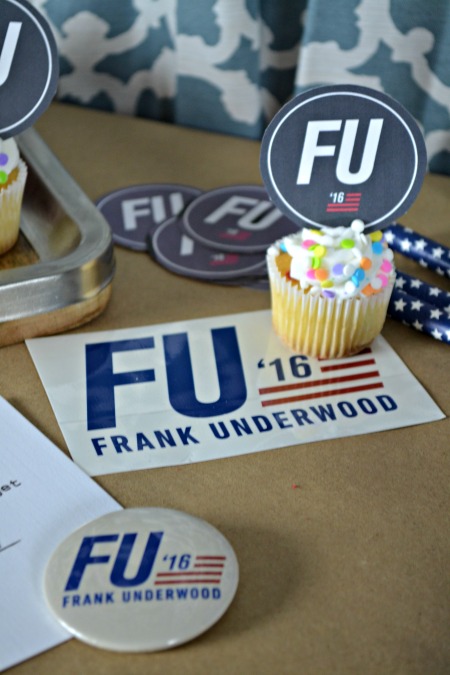 Instead of making dessert I opted for grocery store mini-cupcakes, because nothing says campaign trail like cupcakes that you would have the interns pick up from the local grocery store.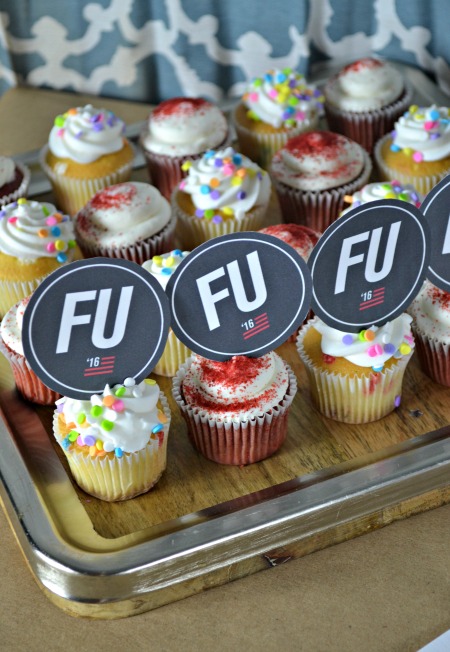 The cupcake toppers were actually a download that I found on FU2016.com I just hotglued them to toothpicks. I also printed out stickers for our supporters to wear.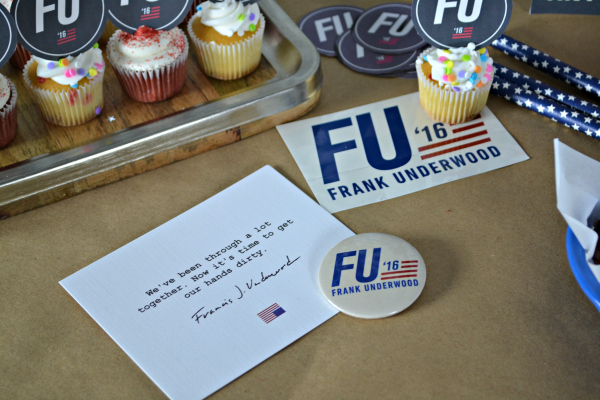 I tweeted my support for Frank Underwood awhile back and received some goodies in the mail, the pin, bumper sticker and note from Frank Underwood himself.
"We've been through a lot together. Now it's time to get our hands dirty."
-Francis J. Underwood
I agree Frank, now let's eat some ribs and get our hands extremely dirty!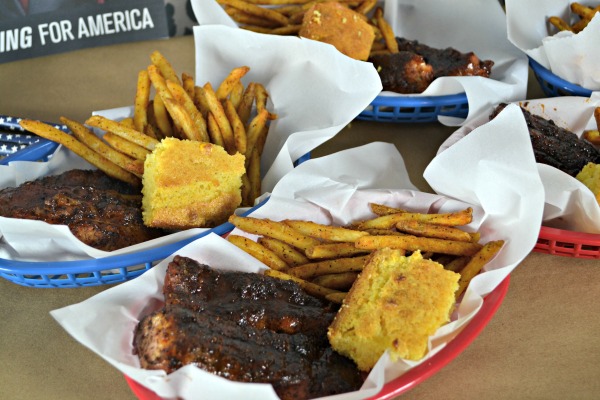 Ok, so Freddy might have traded in his apron for gardening shears, but that doesn't mean President Underwood doesn't order up his favorite meal from the kitchens of the White House from time to time.
We served baskets of boneless ribs, french fries, and of course corn bread. It was delicious, I think Frank Underwood would approve of this message meal.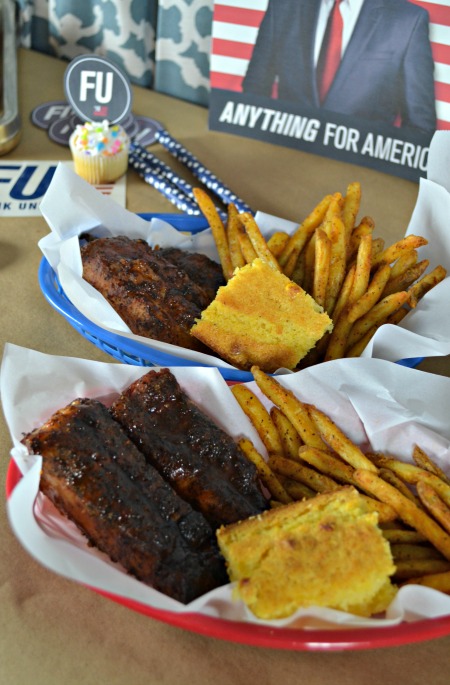 Do you think you have what it takes to host a House of Cards viewing party? I would love if you pinned the image below.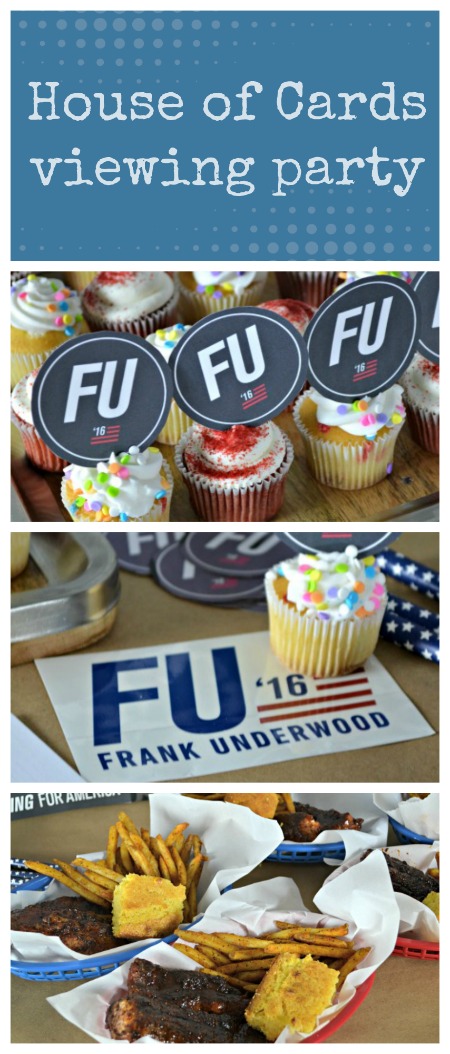 House of Cards season 4 comes to your streaming devices exclusively on Netflix this Friday, March 4th!