Valentine's day is quickly approaching. My ideal Valentine's Day is full of chocolatey goodness and a delicious dinner.
The quickest way to my heart is definitely delicious food.
My all-time favorite Valentine's Day celebrations were back in the days of elementary school. Way back when the holiday didn't mean much more than red and pink crafts made with construction paper and way too much glue. I definitely want Aliceana to have the same fun experience and it never hurts to start early. This year Aliceana may not understand the holiday yet, but we'll definitely be showering her with love and fueling her with adorable Valentine's themed dinner.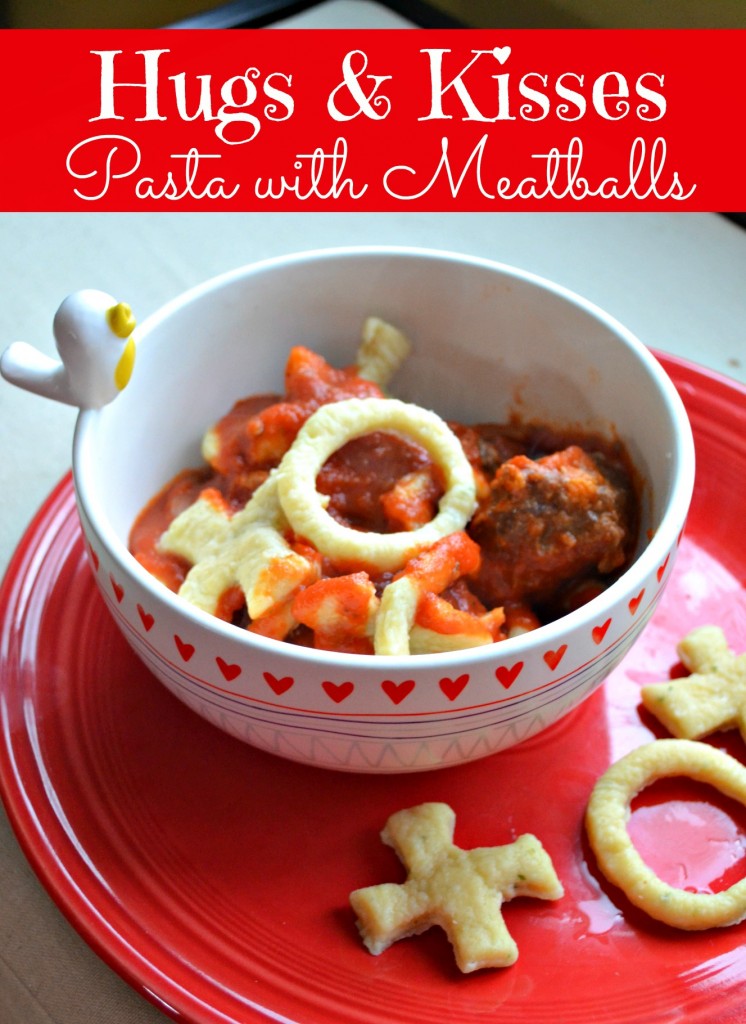 When I think Valentine's dinner I normally envision pasta, Lady and the Tramp style, of course. Well, actually the best Valentine's dinner would be a trip to our favorite restaurant,  but pasta will do when I don't want to throw down $100 for dinner for two.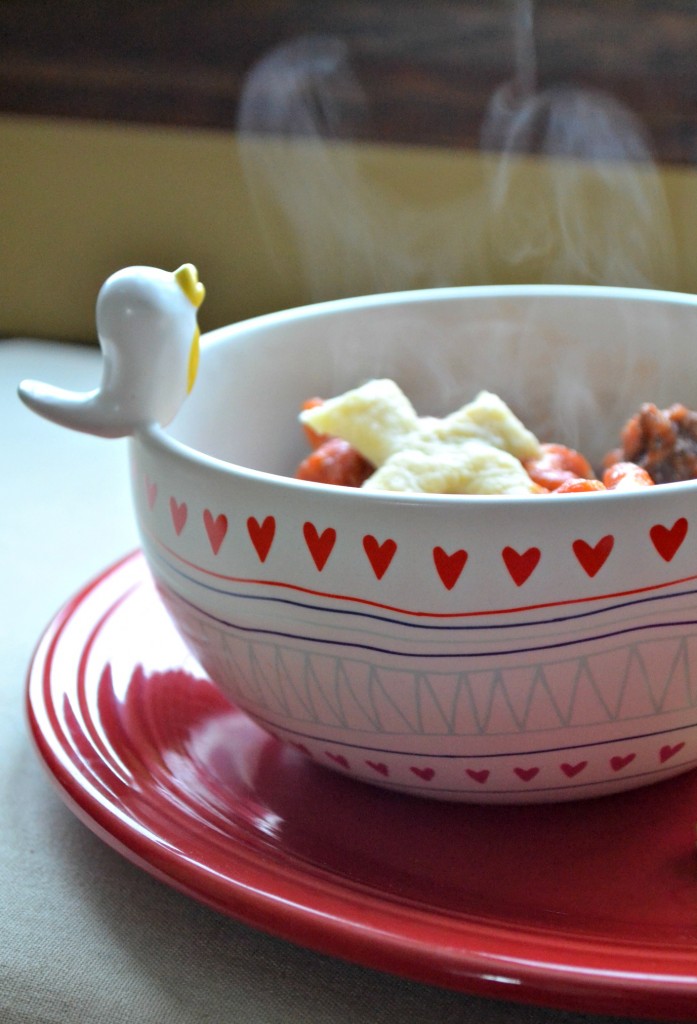 I made egg pasta from scratch and planned on cutting them into heart shapes with cookie cutters. Until discovering that I don't have cookie cutters in a Valentine's theme. I have cookie cutters in the shape of Labradors, high heels, martini glasses, and wrenches, but not a single heart in sight. Oops!
So I winged it and made hugs and kisses pasta, I used one of Aliceana's small cups to cut the dough into small circles. I cut 4 triangles out of the circles to create "x" shapes and I used an olive oil cap to cut a smaller circle inside to create "o" shapes.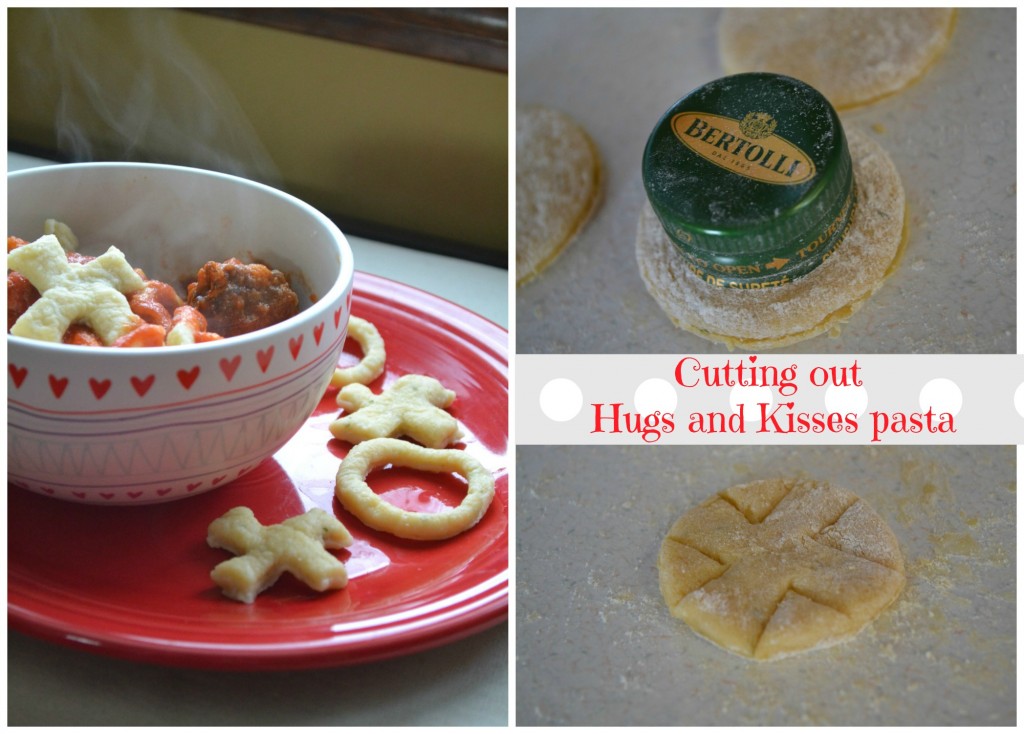 I also made homemade baked meatballs and a simple pasta sauce (tomato sauce with sauteed onions and garlic and a few spices,) and we had ourselves a perfect, adorable meal.
Make sure to check out my recipes for homemade egg pasta and homemade meatballs!
Whether planning a date night for two or a fun meal for the family, Hugs & Kisses Pasta is a perfect addition to your celebration.
Written by, Brittany, the geek behind the blog. I share lots of recipes, my thoughts on the latest tech gadgets, my favorite geeky games, and snippets of life as a Work-at-home mom.