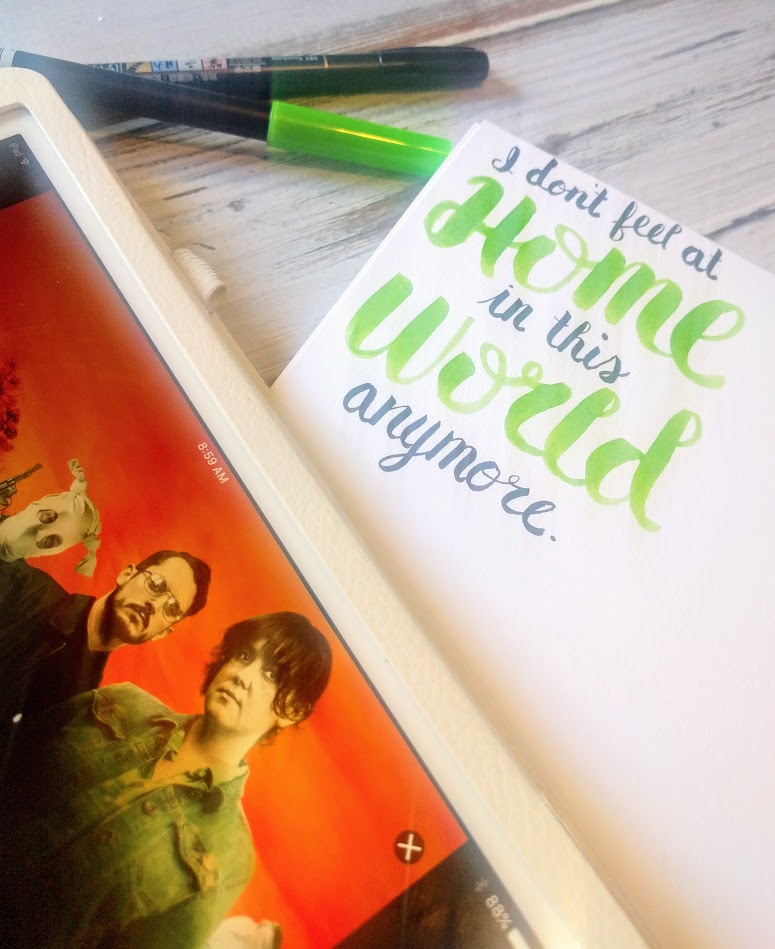 I Don't Feel at Home in This World Anymore, is so much more than a film with a long title. It's so much more than a comedy about taking charge and stealing your crap back. There is so much emotion in this show.
We live in a time in the world where most people think they can get away with anything. In the movie itself it's said that, "Anyone can do anything if you let them." and the whole plot of the movie is not letting people get away with invading your home and stealing your stuff. It's an extremely powerful plot, and the whole movie makes you want to go kick some asses.
The story is real; people are assholes, and it's time to stop letting people be assholes. Here's a pinnable graphic in case you think my words should be your new mantra. People suck, but not you, I'm sure you're great.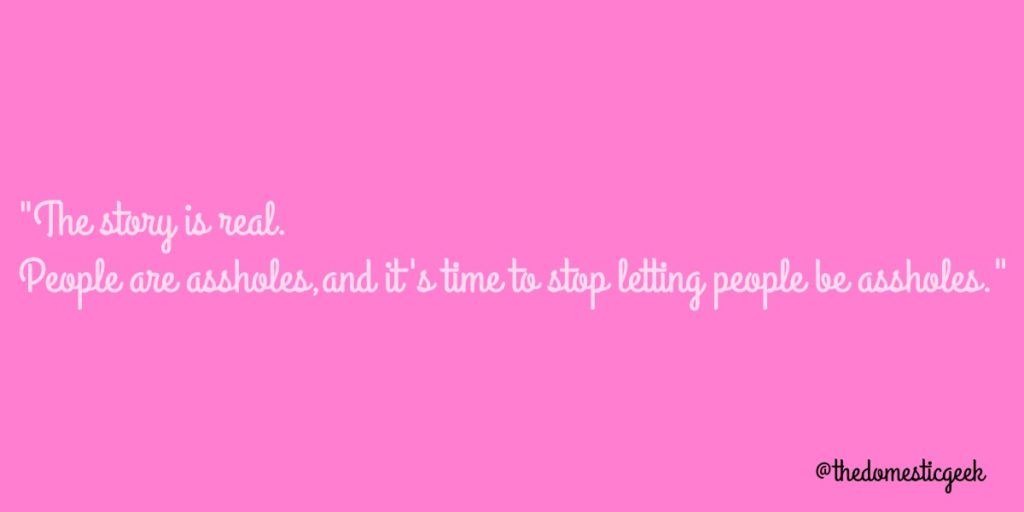 The acting is phenomenal, I can't get over how great Elijah Wood is as Tony, the loser we all knew in school. The one with the ninja weapons and rat tail, please get a hair cut dude. Heck, I'm probably not that far off from being the female version of Tony, my home protection strategy definitely includes my master sword.
Melanie Lynskey kicks ass as Ruth. She embodies your average person with your average job, home, car, and her fondness of drinking beer all by herself. It's easy to relate to her and her fed-up-with-assholes-attitude.
The movie has so much more substance, I thought it was going to be a lightweight comedy, but it got intense. I'm not going to spoil anything, because I'm going to spend the next few weeks telling everyone I see anywhere and everywhere to go home and watch this ASAP, but I gasped out loud about 20 times in a 5 minute span and was literally biting my nails at the climax when shit hit the fan, for real. I'm pretty sure I'm forcing AJ to watch it with me this week, because it's so much more than Frodo wielding throwing stars. Even though I think I would have made AJ watch it if it was just Frodo wielding throwing stars. (I know, I know, I shouldn't be calling Elijah Wood Frodo. I'm just happy I'm at the point in my life where I don't see him as the cannibal in Sin City.)
Go watch it immediately, now streaming only on Netflix.