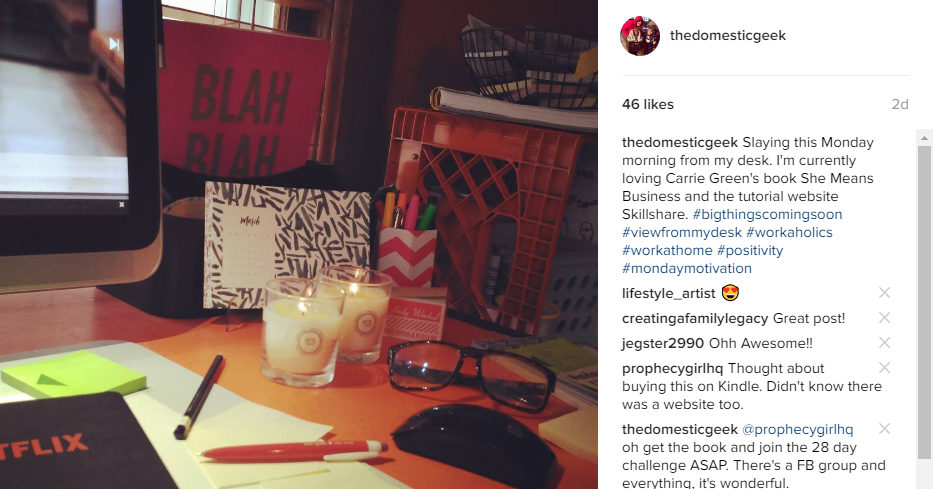 These past two weeks I've been kicking butts and taking names. A few months ago I read the book, The Subtle Art of Not Giving a Fuck
 by Mark Manson, and it was this great inspirational swearing filled book about well, not giving a fuck. It helped me realize what I didn't want in my life, and those terrible feelings and thoughts that I needed to get out of my head, like yesterday. Then a couple weeks ago I bought She Means Business
by Carrie Green. It's basically the perfect way to get great thoughts into my head, replacing all of that junk that I'm trying to get out of there, due to no longer giving a fuck about dumb shit. It's wonderful, and inspiring.
I mean, I've been making dream boards, working out daily, and working tons on launching a new business venture. Something I'm really excited about, but can't tell you yet. My new biz is going to launch right here on March 30th. If you want some clue as to what I'm doing, you should be following me all over social media, I might be dropping hints there.
For now I just wanted to update you on how I'm kicking life's ass and working on a business that I love and I know if you're anything like me you'll love it too.