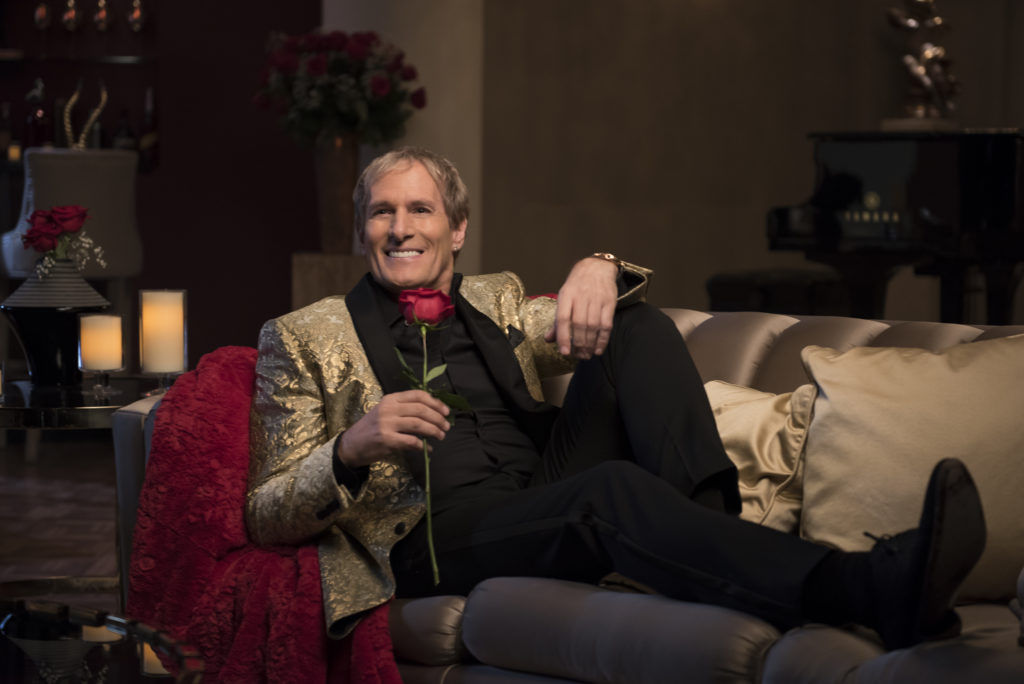 Michael Bolton's Big Sexy Valentine's Day Special, yes it's supposed to be hilarious and not at all serious.
You didn't think it was serious did you?
I'm pretty sure I laughed out loud when I read the title and had the same thought running through my head as you had, what the Hell is this supposed to be?
It turns out it's a comedy with a star studded cast. The bill looked impressive, but wait until you see the actual cameos. It's an odd comedy. The premise is that Santa's elves made too many toys, Michael Bolton needs to hold a sort of telethon trying to get people to conceive more babies on Valentine's Day, perfect timing for Christmas. It's insane, and it kind of worked. I mean, it wasn't sexy at all. Seriously. There's really nothing sexy about this special, but it was hilarious.
Oh, and I now have "When a Man Loves a Woman" in my head, so that's another thing that might happen as a result of watching this special.
It's definitely worth watching if you're in the mood for cheesy slightly raunchy comedy and Michael Bolton making fun of himself.
I had to watch it after I watched the Dare to be Different Netflix panel the other day, and it was 5 in the morning and I figured, why not watch a Valentine's Day special all by myself with my morning coffees? (I swear being married is almost the equivalent of being single on Valentine's Day, it's basically just another Tuesday the only difference is that our kid gets some chocolate and a butterfly shaped purse she's been pining over.)
Here's the panel that talks about this comedy and three other great Netflix originals; Sense 8, Orange is the New Black, and The OA.
And here's the trailer, in case you want to dip your toes into the Big Sexy Valentine's Day Special before diving right in.