I have a working relationship with Netflix as part of the #StreamTeam. The obsession and words are completely my own.

Have mercy! Oh, Mylanta! Aw, nuts! Oh, please! Watch the hair! Cut it out! How rude! You got it, dude!

If those phrases make you feel the nostalgia that is Full House, then you're probably counting down the days until February 26th when Fuller House debuts on Netflix. I seriously can't wait.

If you don't know, Fuller House is a continuation of the Full House story that we all know and love. In Fuller House DJ is a widow with three kids, and she moves into the old family house, accompanied by aspiring musician Stephanie, and fellow single mom and best friend Kimmy Gibbler.

We all know that Kimmy Gibbler is uh…maybe slightly annoying, and has smelly feet, and definitely a crazy kitschy style.
So I was inspired by the adorable Betsey Johnson donut crossover that Kimmy was wearing in this production shot below, and I decided that I needed to scout down some more modern kitschy accessories.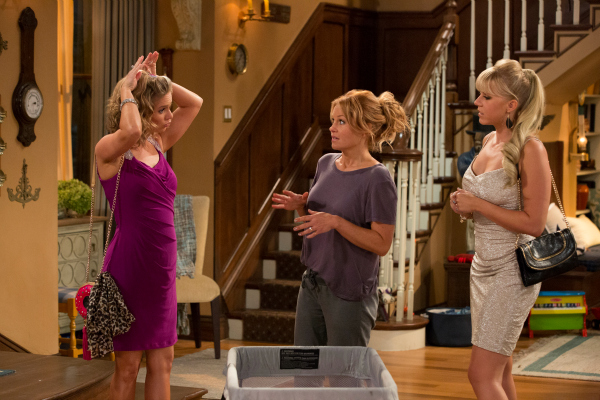 In case you were wondering, I would wear all of these.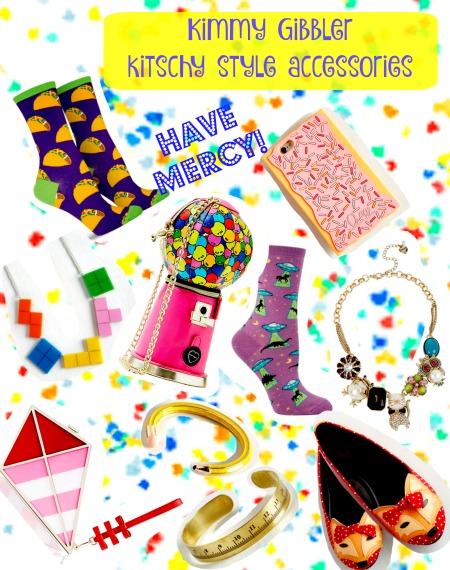 Where to buy all of your kitschy desires:
* Tetris necklace * Poptart iphone 6 case * Measure of finesse bracelet * I've Jot To Hand it To You Bracelet * Clever Fox Flats * Go Fly A Kite Clutch * Charming Critters Necklace * Bubble Gum Machine Crossbody * UFO Socks * Taco Socks *

Written by, Brittany, the geek behind the blog. I share lots of recipes, my thoughts on the latest tech gadgets, my favorite geeky games, and snippets of life as a Work-at-home mom.