Lakefront Brewery is near and dear to our hearts, the first time AJ and I visited it was on our babymoon when I was 6 months pregnant with Aliceana way back in 2012. I was designated driver, and AJ got double the beer samples on the tour. He fell in love with craft beer that day, and 6 years later he now works for Lakefront as the northern sales rep, so I'm a little bias, but not that much Lakefront is such a great place to be and we genuinely love it.
Lakefront Brewery is a great place to go, the beer hall is enormous and has that authentic German beer hall atmosphere. In summertime the Riverwalk is the place to be, it's absolutely gorgeous out there. I highly recommend having a beer or two on the Riverwalk this summer.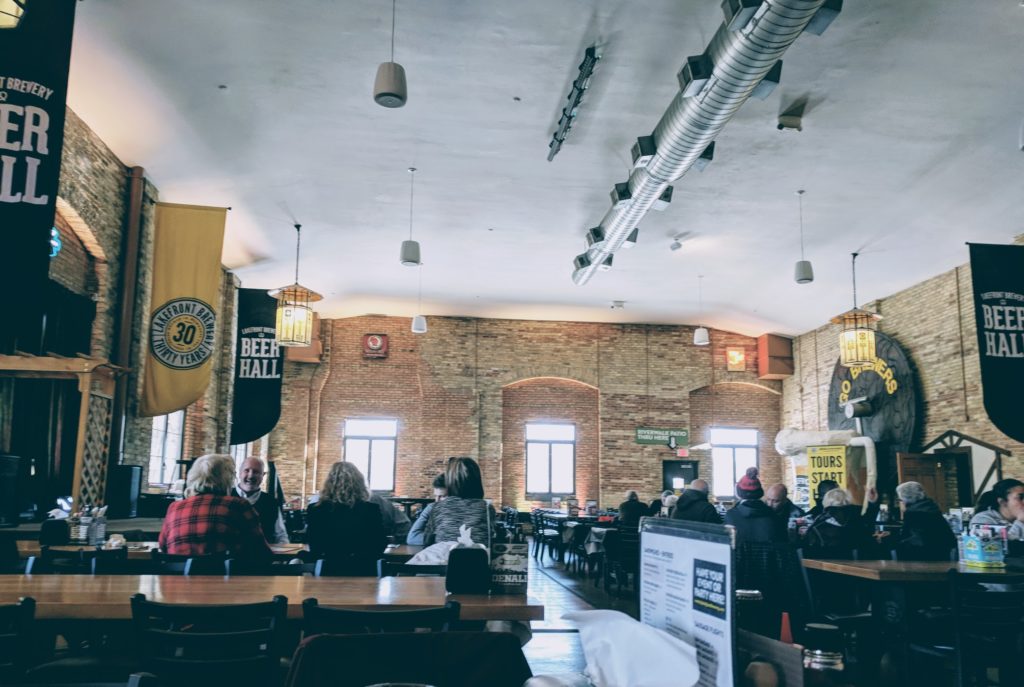 Lakefront Brewery has quickly become Aliceana's favorite place to be, you've probably noticed that from our Instagram, she's obsessed with their food and their maple root beer, and so are we, honestly.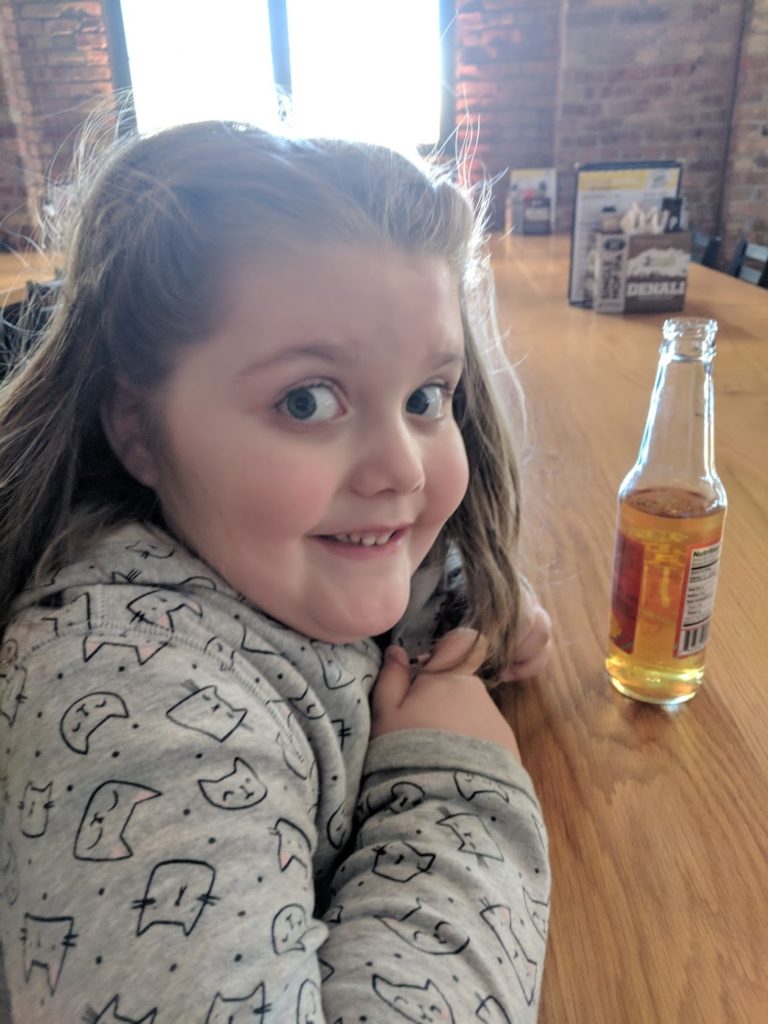 We love trying out the new beer when we're in town, there's almost always something unique at the brewery from beers in progress to brewer's series beer hall only beer.
Did I mention the food? You have to stay for the food. This is Wisconsin so a lot of the menu consists of cheese, cheese, and more cheese.
Last time we were there I had the vegetable mac and cheese, a homemade mac and cheese with corn salsa, tomatoes, and panko breadcrumbs. It was so satisfying.
AJ's mac and cheese was a little more ridiculous and awesome. It was the chili cheese dog mac and cheese. Homemade mac and cheese topped with sliced hot dog, chili, shredded cheese, onion, sour cream, and panko breadcrumbs. Yep, there's mac and cheese under all of that.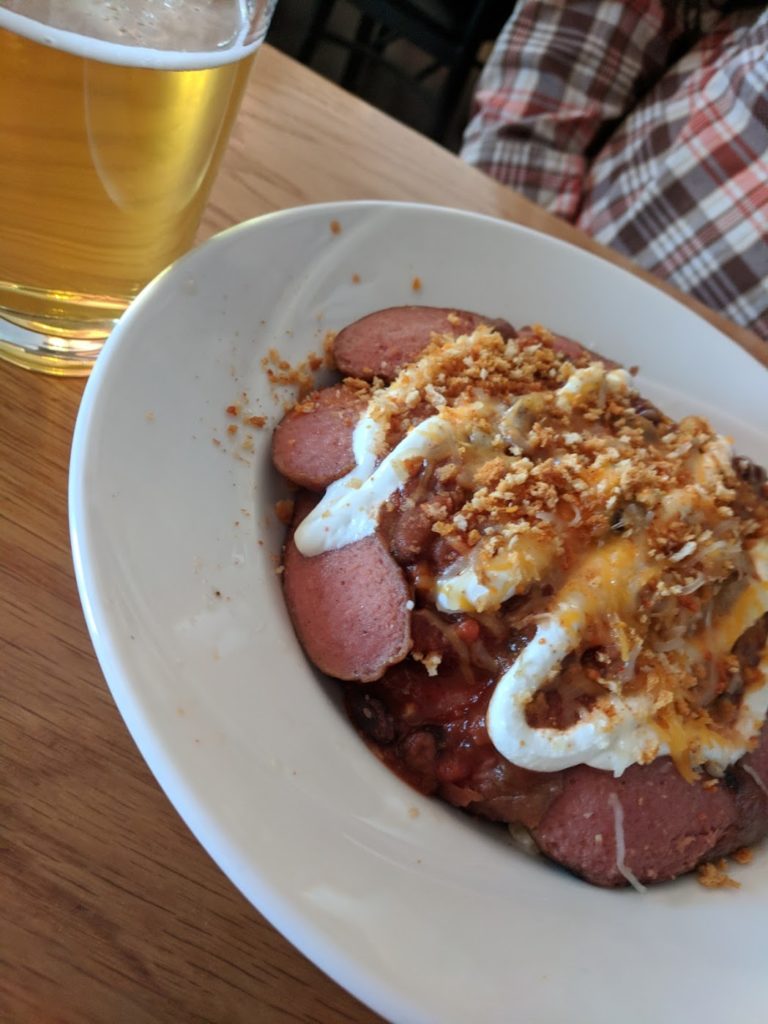 If you're not in the mood for cheese they have some more traditional menu items like BLTs.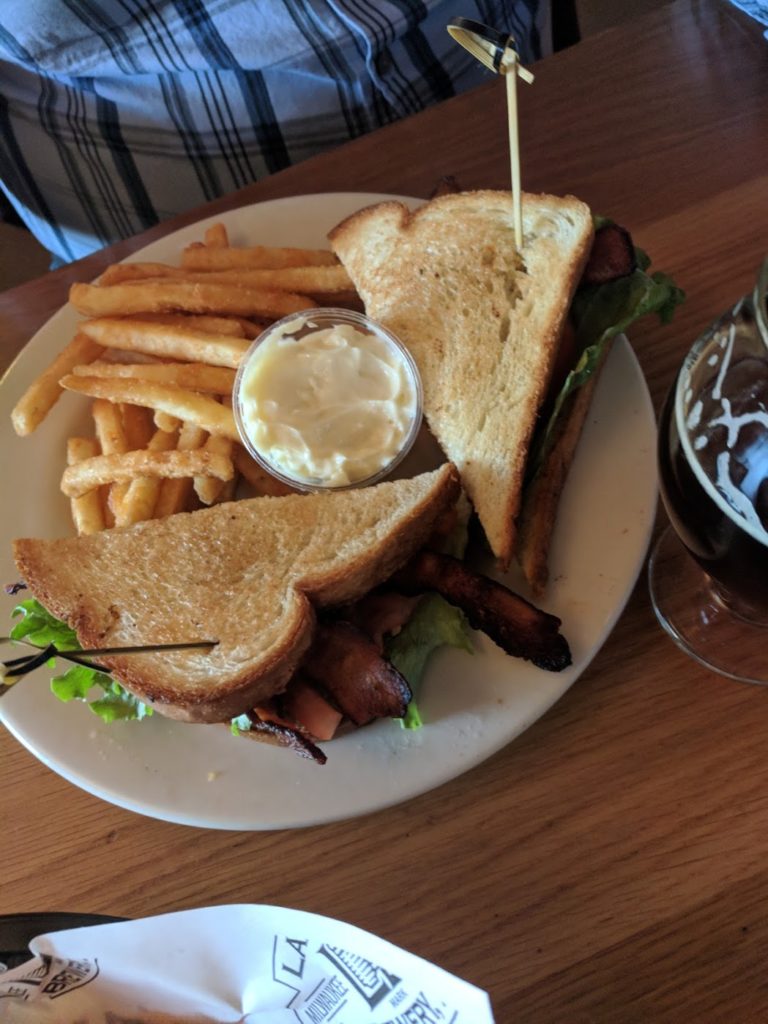 Aliceana loves their chicken strips and french fries, served with a garlic ranch sauce.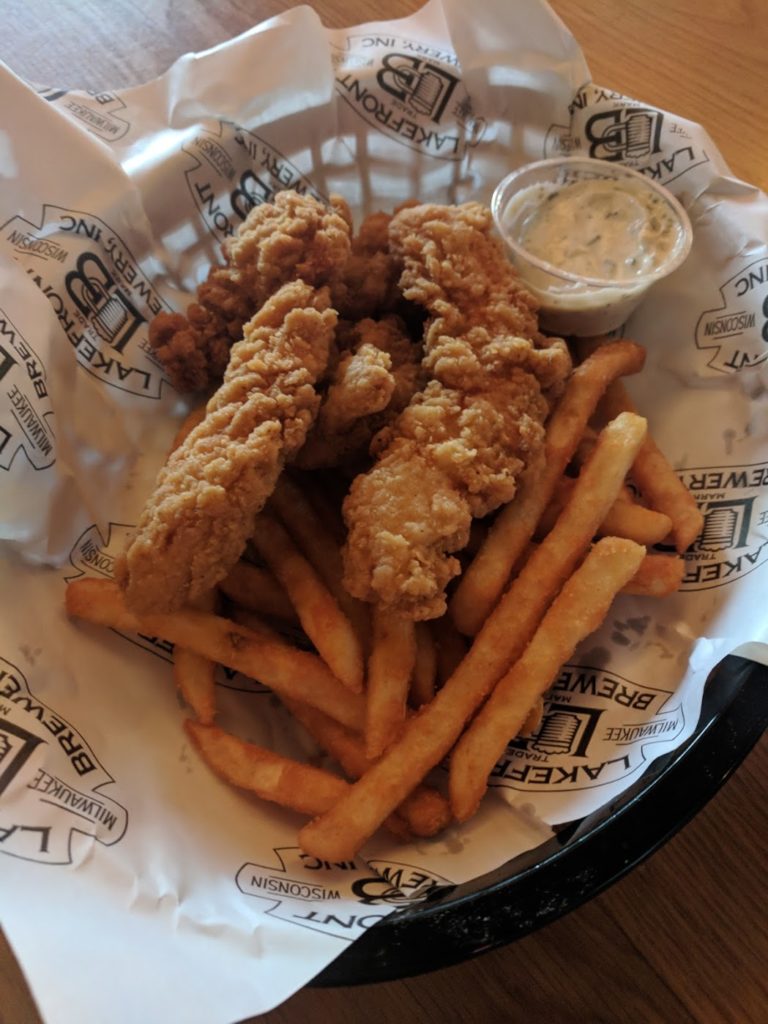 Our favorite are the cheese curds. They're amazing, if you haven't had a fried cheese curd before, this would be a great place to try your first. Here they are pictured alongside the brat and bite board. The brat and bite board consists of sliced brats served with cider onion, pretzel bites, and Polish mustard.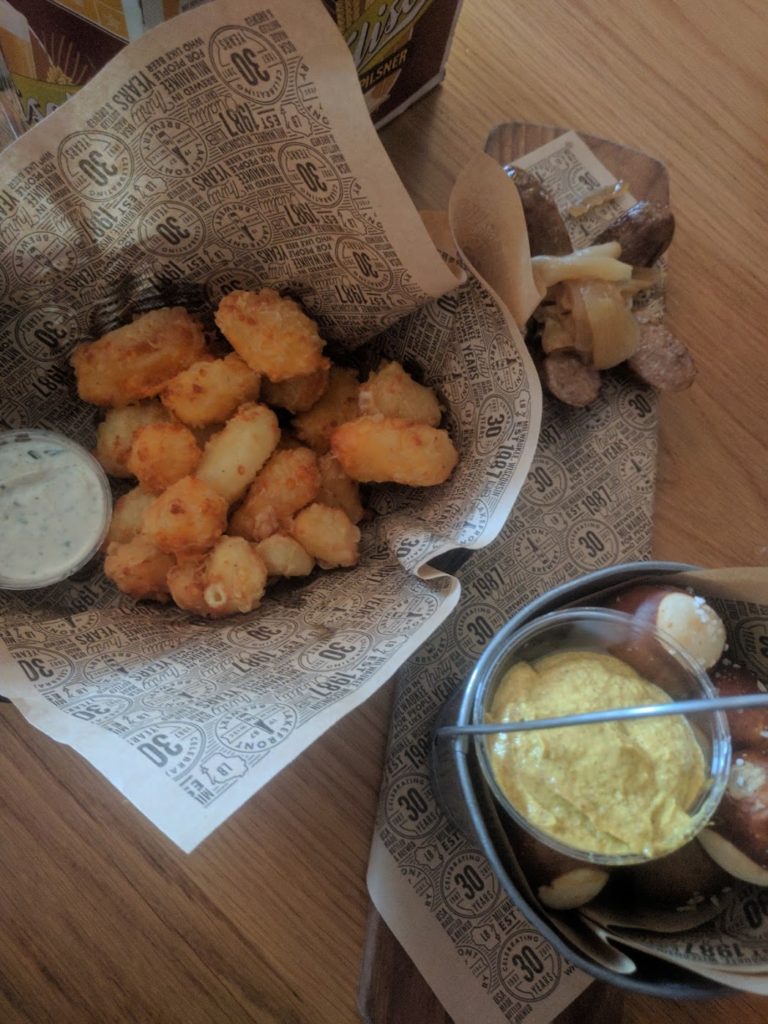 They have a great menu, great atmosphere, amazing staff, and of course really awesome beer.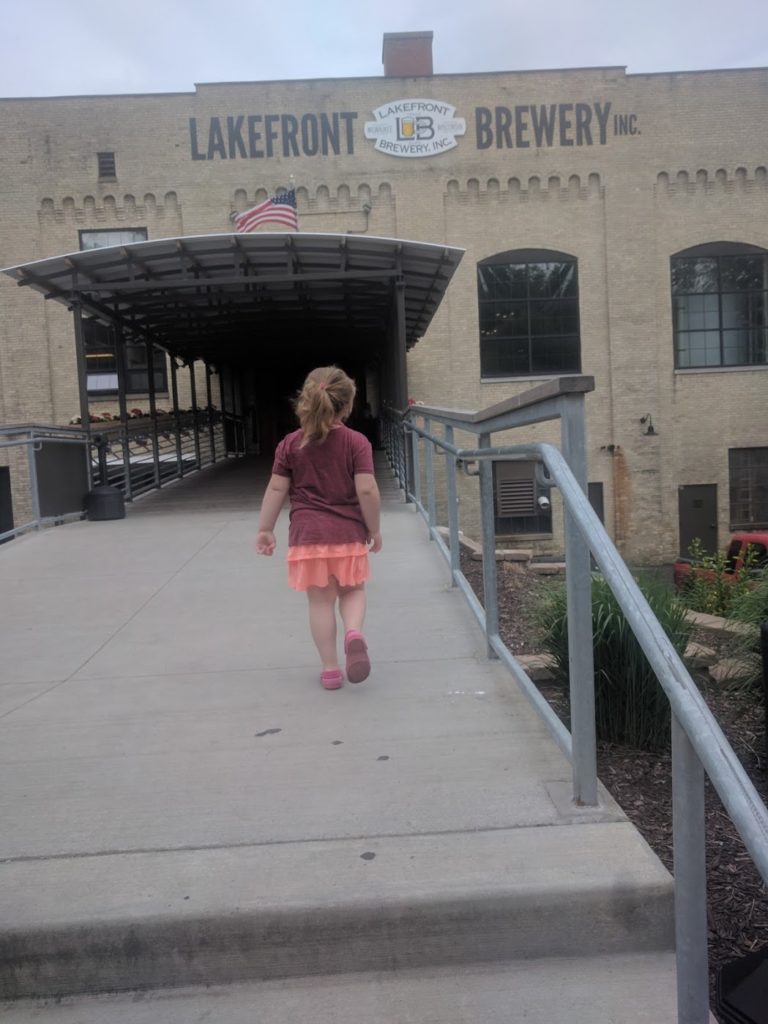 So what are you waiting for? Check out Lakefront Brewery's Beer Hall the next time you're in Milwaukee.
Written by, Brittany, the geek behind the blog. I share lots of recipes, my thoughts on the latest tech gadgets, my favorite geeky games, and snippets of life as a Work-at-home mom.