Did your team surprisingly make it to the big game? Do you happen to have the biggest TV in your family? ..or maybe all of your friends have cut the cord and you're the only one left with cable. Football games happen to be the most common occurrence for friends and family inviting themselves over for a good party.
Don't panic. Here's your last minute football party plan on a budget.
Football games are easy peasy to host! I made a super cute partyscape with one quick trip to the craft store (I spent less than $10!) and only 30 minutes of prep. Plus, I picked up some pizzas for guests to enjoy, so we can all watch the game, no more missing those big plays!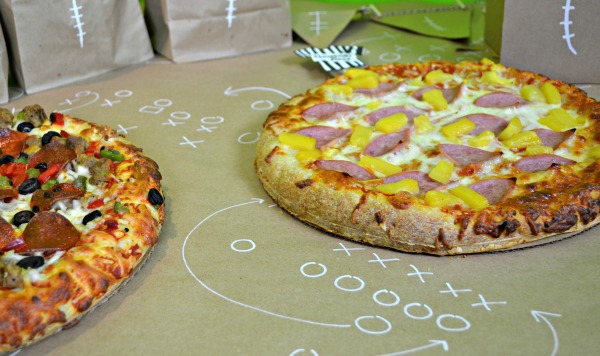 Defensive table protection.
Instead of a tablecloth I picked up a roll of kraft paper, and used a paint pen to draw some play by plays. I'm not sure which one says, "Quick, grab a piece of pizza and get your butt on the couch." I'm sure it's there somewhere though. When you're done eating, just throw it away.

Label those plays.
I took some cardstock and freehand drew some little shirts, and colored them in with marker to look like referee shirts. I glued these to clothespins so I could secure them to the decor.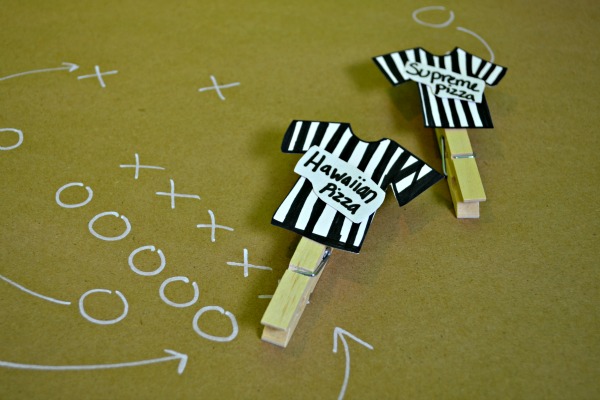 This means less questions from the team, they can read the options for themselves and the only sound you'll have to hear is the screams of joy or defeat from the plays in the game.

Serve self serve drinks.
Spend a little more and buy beverages that won't require guests asking where your drinking glasses are. Less dishes makes a happy happy host.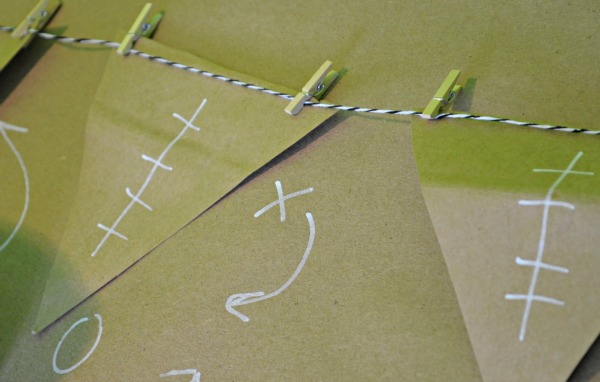 Upcycle your grocery bags.
After buying your DIGIORNO pizza, you'll be able to upcycle your paper grocery bags. Cut out triangle shapes to make a banner, use your white paint pen to draw football shaped lines. I used some inexpensive mini clothespins to secure them to some pretty twine.

Serve simple snacks
Pizza will fill up your guests, but to provide variety you might want to have some extra snacks. We served air popped popcorn and it was a huge hit. I made cute little bags by twisting the tops of paper lunch bags down to make a much easier to grab size, and decorated them to look like footballs.

Serve DIGIORNO pizza, be hailed a hero.
With dough that rises to crust perfection, toppings you can't get enough of and a mouthwatering aroma you'll crave, DIGIORNO pizza comes out of your oven ready to serve in about 20 minutes. We served DIGIORNO Original Rising Crust pizza in our guests favorites Hawaiian style and Supreme. I'm so obsessed with pineapple pizza, it's the absolute best!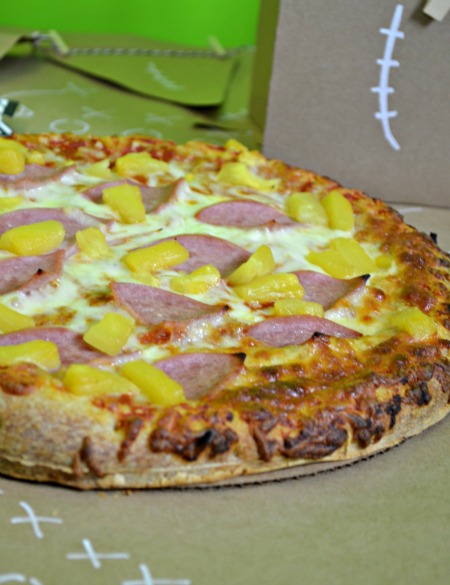 We're huge fans of Clay Matthews, I'm sure you can know. Ahead of the Big Game, Clay Matthews will star in a series of new videos, "Annoying Party Guests," to coach you through winning big with your game day experience by serving DIGIORNO. In the series, Clay Matthews joins social media stars DeStorm Power, Colleen Evans and Ray William Johnson in a hilarious look at how to #maketherightcall at game day gatherings.
For more tips on how to #maketherightcall, or to view the "Typical Game Day Party Guests" video series, visit the DIGIORNO Twitter page @DiGiornoPizza or Youtube.com/DiGiornopizzas.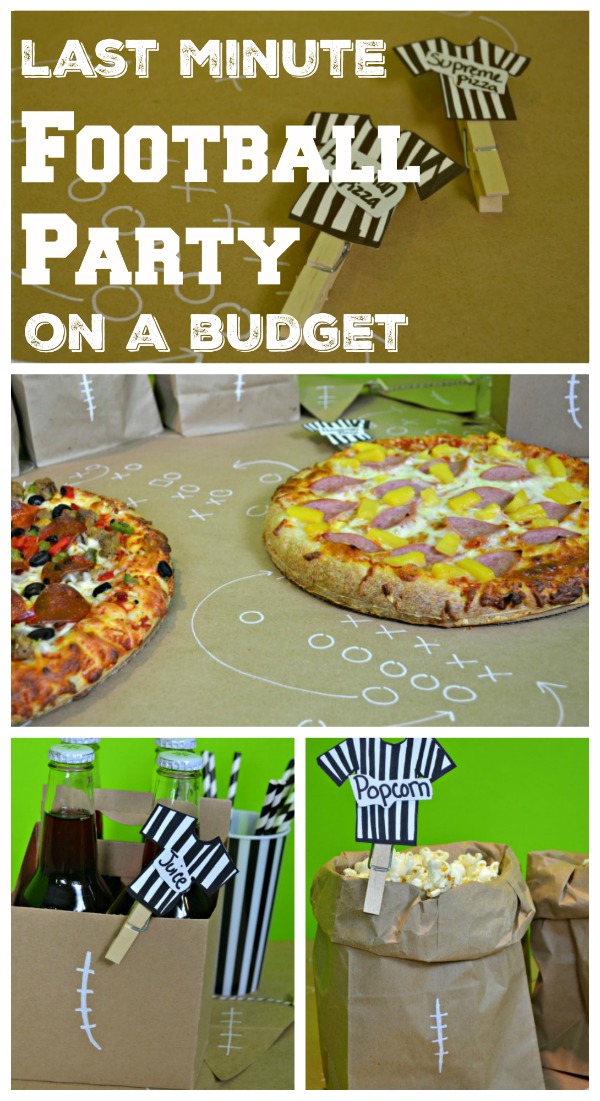 I was selected for this opportunity as a member of Clever Girls and the content and opinions expressed here are all my own.
Written by, Brittany, the geek behind the blog. I share lots of recipes, my thoughts on the latest tech gadgets, my favorite geeky games, and snippets of life as a Work-at-home mom.