I come from a family that's crazy about Christmas, on Thanksgiving my aunt had 3 Christmas trees…in her kitchen. We're at that stage of life where we have some Christmas things tucked away that we bring out each year, but it's not a whole lot. Last year we bought a Stormtrooper to guard our tree and it's one of my favorites. I was so excited to get him out of his storage tote.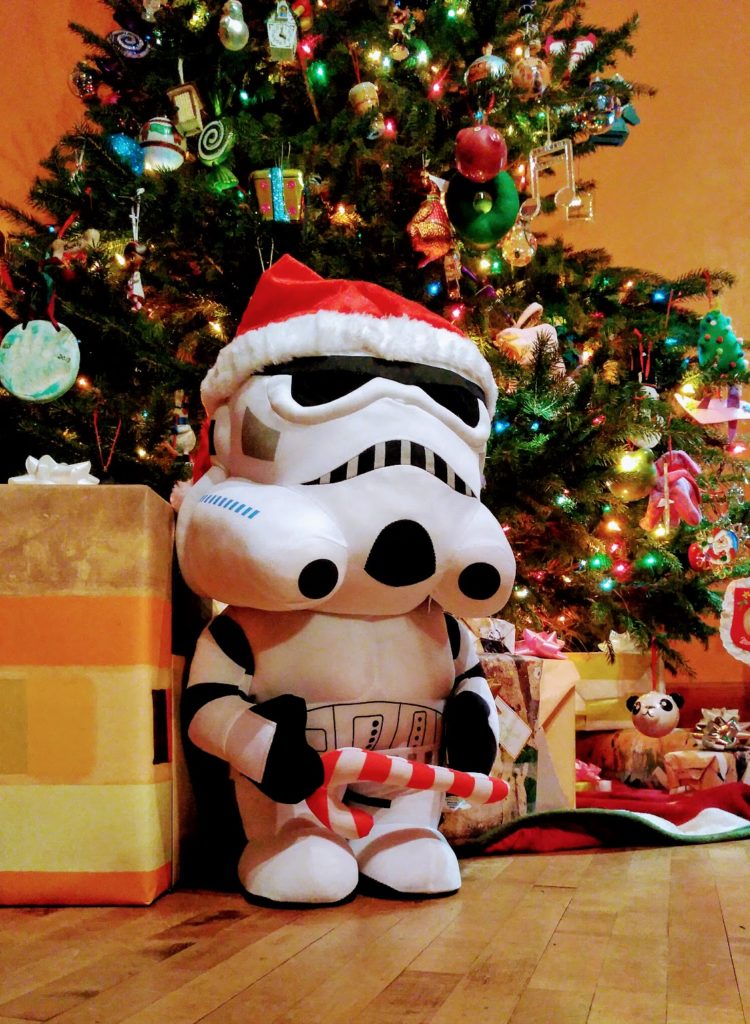 So this year I decided that we need to pick up a few more geeky Christmas items.
First up, we bought some Tardis string lights
. I love that the little windows light up. So so so cute. I should have gotten another strand though, they're a bit short so we put them around my living room workspace.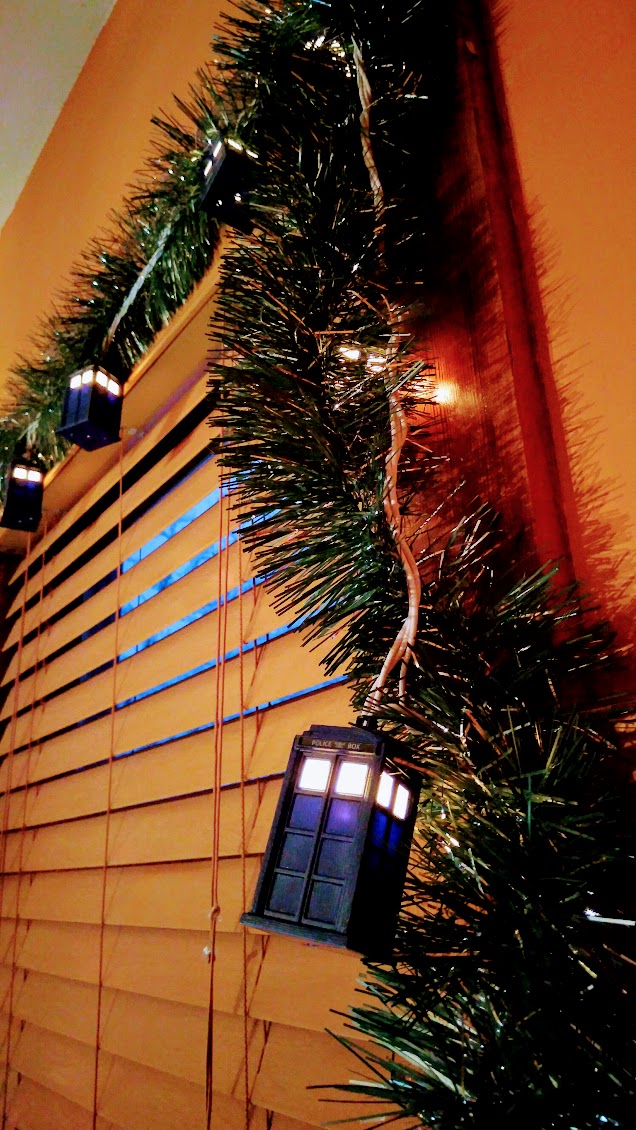 Excuse the mess, it's the end of the semester and things are crazy here. One week to go and my first semester back at college in 4 years is over, woo!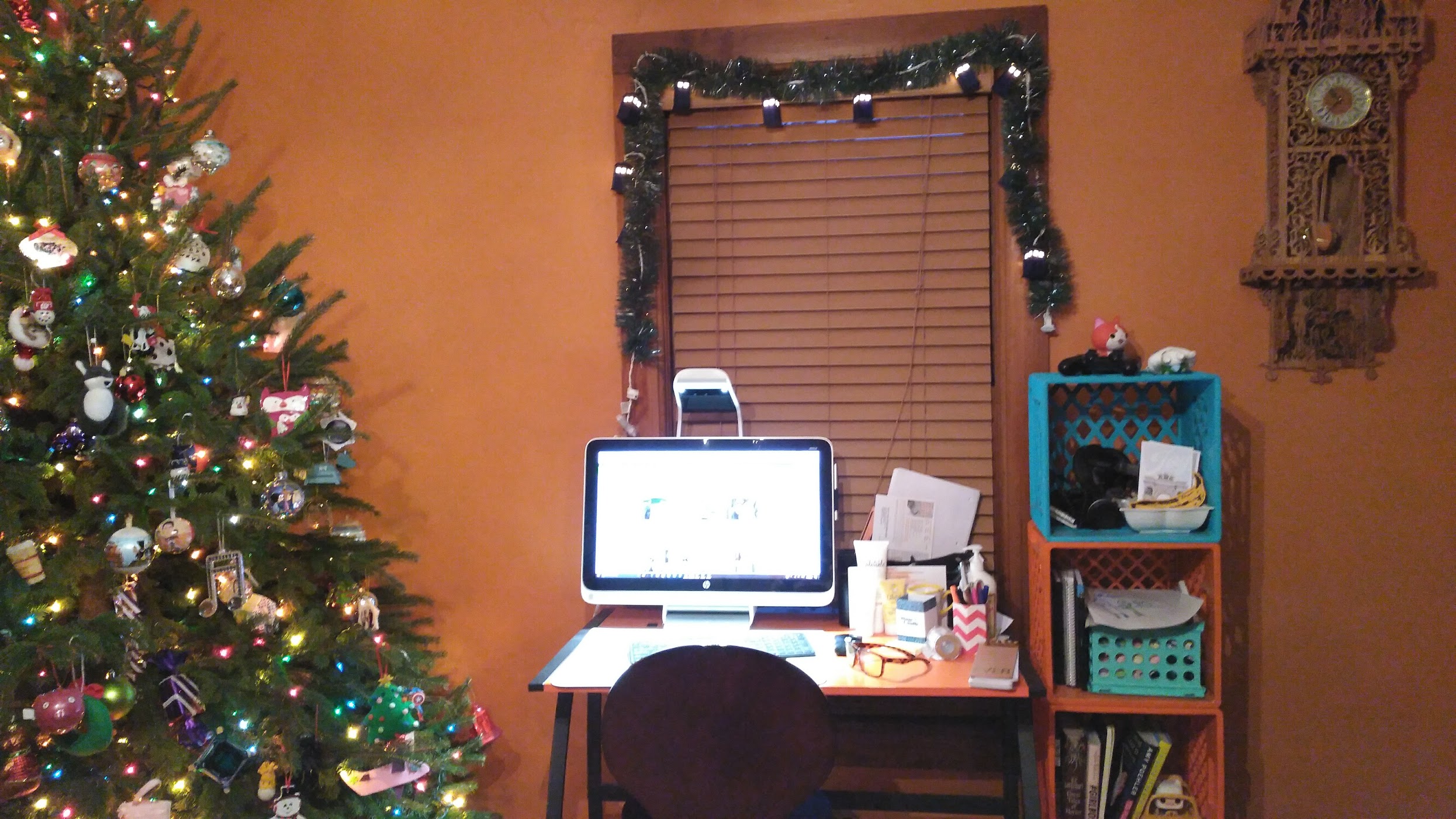 Next up we have a LEGO wreath
 it's pretty cute and you can add standard sized legos to it. It's next to Trio's Christmas stocking,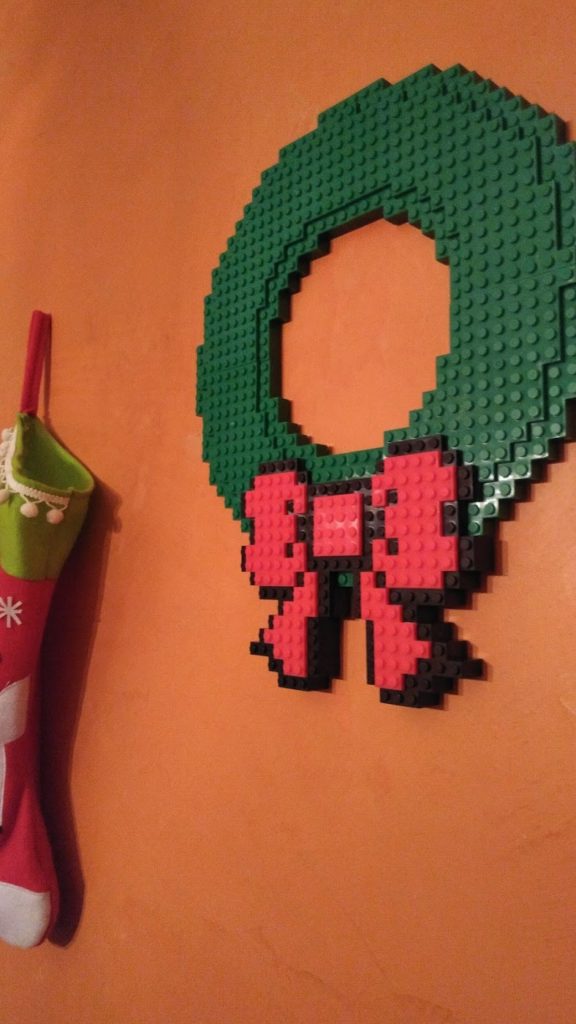 I saved my favorite for last. We're huge fans of Netflix's Stranger Things. HUGE fans, like I got Eleven's tattoo less than two weeks after the show debuted on Netflix, that's how obsessed we are. So I had to get this sign I found on Etsy. I had them customize it with our name, but upside down, because I think it's more Stranger Things this way. Plus, I ordered a Stranger Things ornament, because we love all things Stranger Things. 😉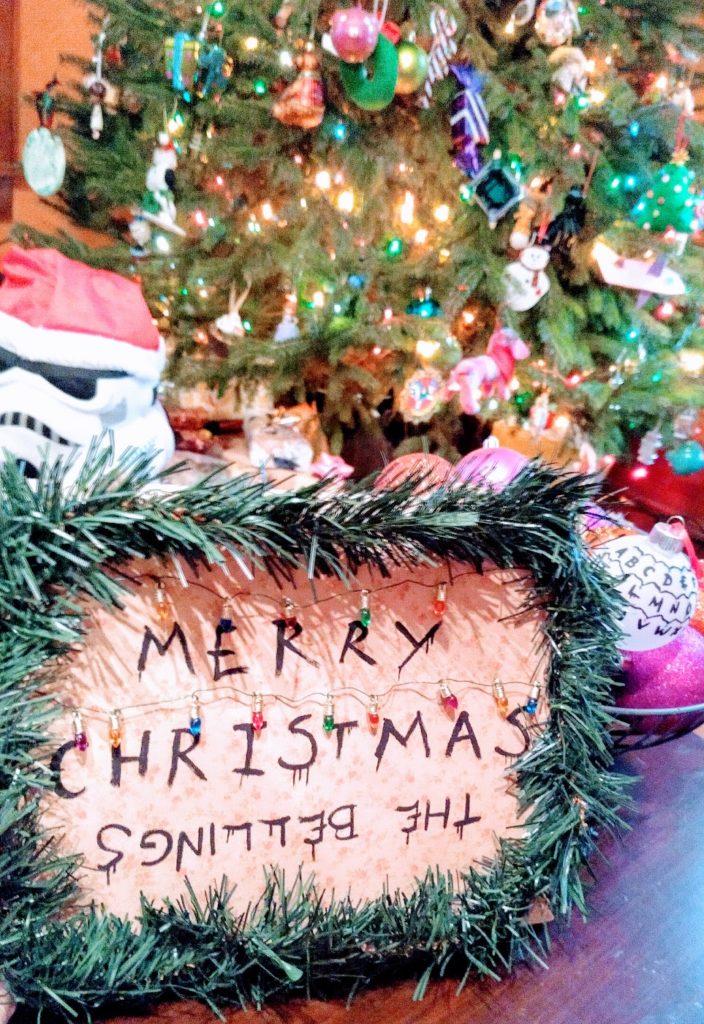 Tell me about your favorite Christmas decorations, or drop links to things I should buy for next year in the comments below!
Written by, Brittany, the geek behind the blog. I share lots of recipes, my thoughts on the latest tech gadgets, my favorite geeky games, and snippets of life as a Work-at-home mom.