This post is sponsored by Marvel Super Hero Mashers as part of a Mom It Forward Blogger Network campaign.
 Marvel super heroes are clearly the best super heroes. Yesterday was freezing cold out, so we stayed inside and had so much fun playing with the new Marvel Super Hero Mashers from Hasbro. Grown ups can play with action figures too!
We received Spider Man and Iron Patriot, as shown below.
Who would win if they were to battle?
Spiderman almost always wins, but Iron Patriot has so many great weapons, so it's hard to choose!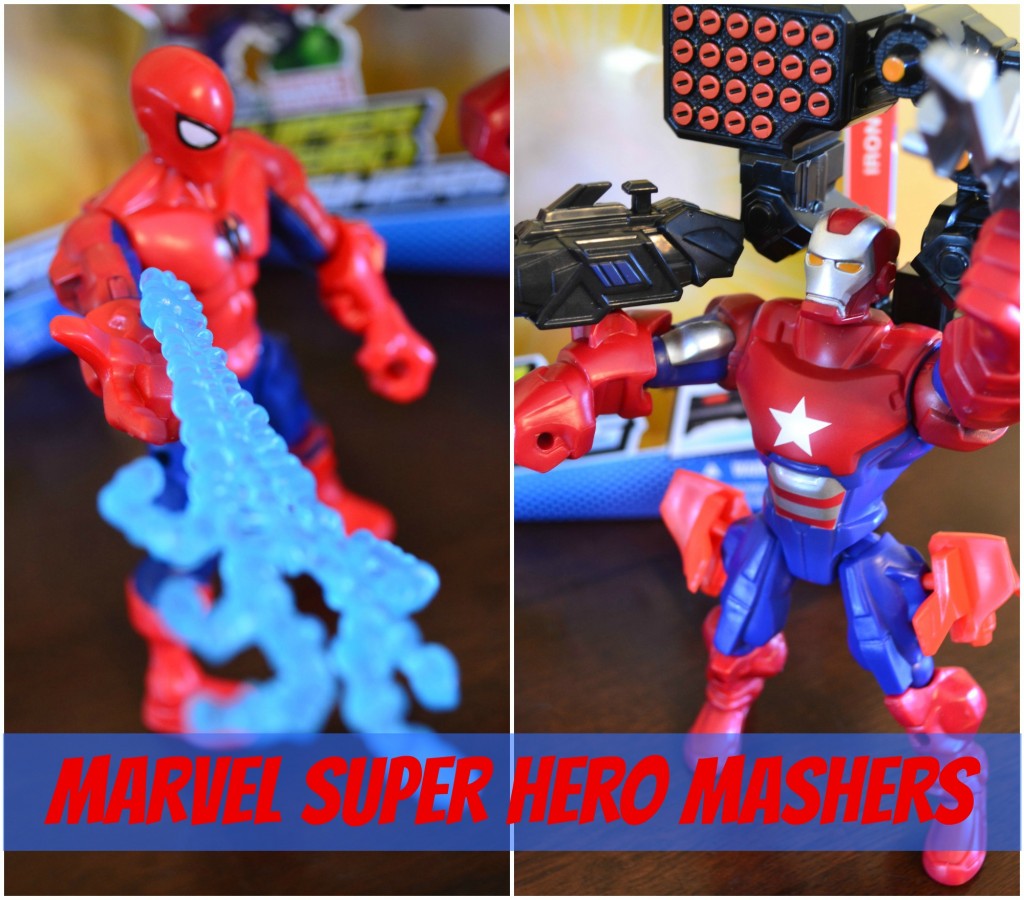 Speaking of weapons, Iron Patriot comes with some cool ones. There's even a working blasting cannon. We had a little too much fun shooting this cannon.
The fun part about these Super Hero Mashers are the interchangeable parts. You can mash together different heads, limbs, and torsos for some super fun!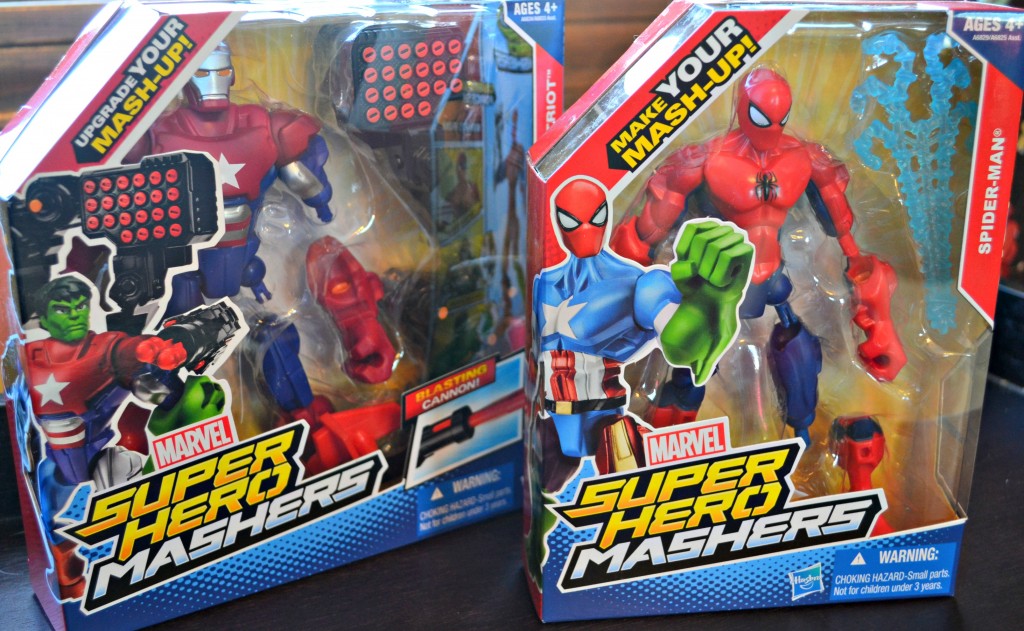 I mashed these two action figures together to create my very own Mr. Iron Spidey. This guy is sure to beat any villain (you can buy villains, like the oh-so evil Doctor Doom, separately too!)
There are more than 20 unique Marvel Super Hero Mashers planned for 2014 (and so many great characters available now!) Seriously, I think I need all of these. Electronic Iron Man and Wolverine are too cool to pass up to name a couple!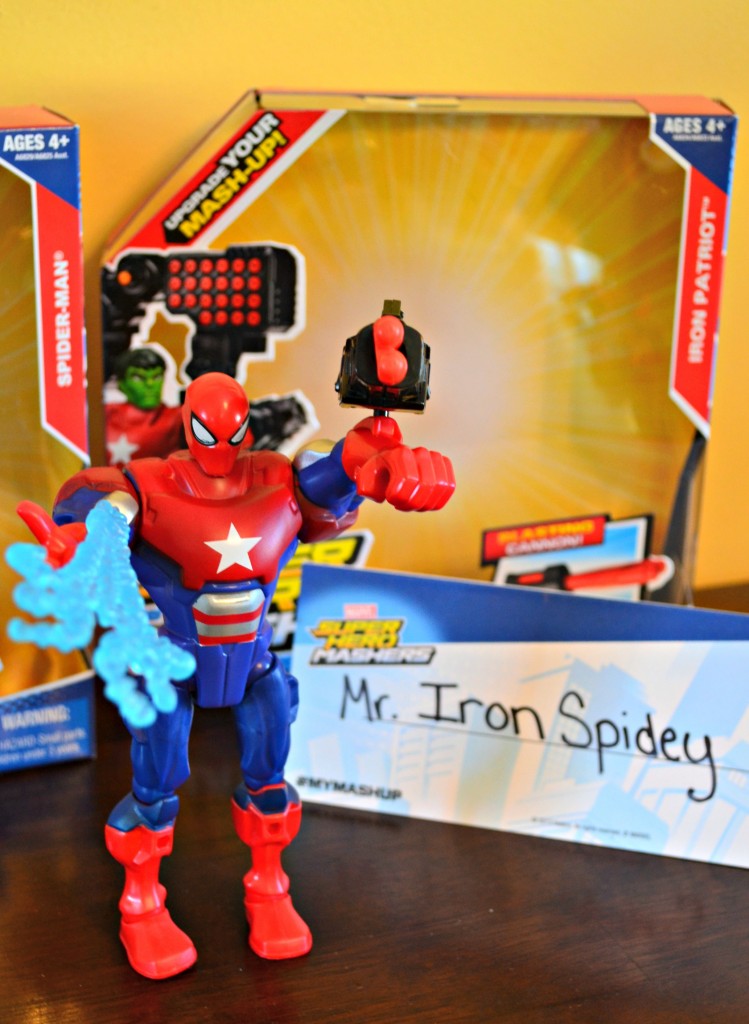 After I made Mr. Iron Spidey, I let AJ dismantle him and make his own super hero mashers. I wouldn't want to cross that Spiderman in a bad mood if I were a villain, he owns more weapons than Tony Stark could buy.
Make sure to check out these action figures next time you're near the toy aisles. You can find out more, create you own Super Hero Mashers poster and see what toys are available on the Marvel Super Hero Mashers website.
Which Marvel Super Hero Masher is your favorite?