This shop has been compensated by Chobani. All opinions are mine alone. #GimmiesFun
As a homeschooling family we're home a lot of the time, and I'm always hearing a certain 6 year-old begging for snacks to get through to lunch or dinner. I'm always looking for healthy new snack options. I was super excited to hear about Chobani® Gimmies™ yogurts for kids they're new and available at Walmart. I've always been a huge fan of Chobani and we always have their products on hand, but having new options geared towards kids is a game changer.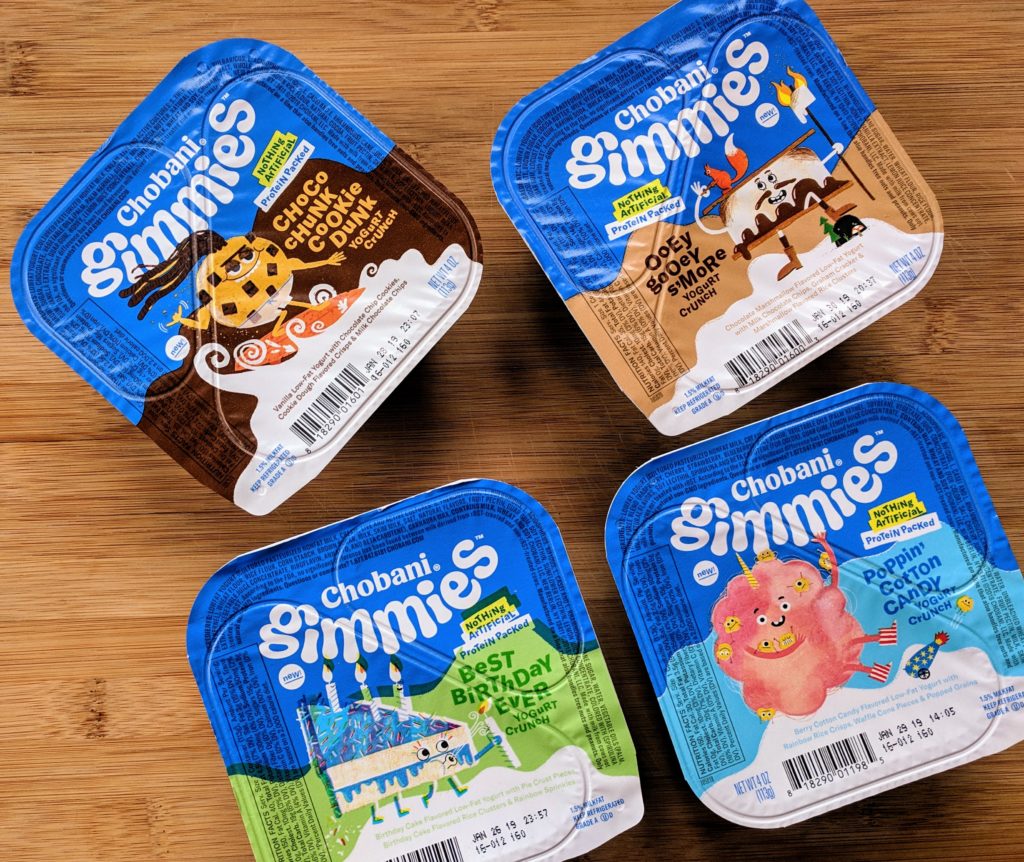 Honestly, when I found these in the dairy department of Walmart for the first time I bought one of everything that they had on the shelf for Aliceana to try. We bought Chobani® Gimmies™ Crunch mix-ins in the following flavors Choco Chunk Cookie Dunk, Ooey Gooey S'more, Poppin' Cotton Candy, Best Birthday Ever and Chobani® Gimmies™ Milkshakes Cookies & Cream Crush.​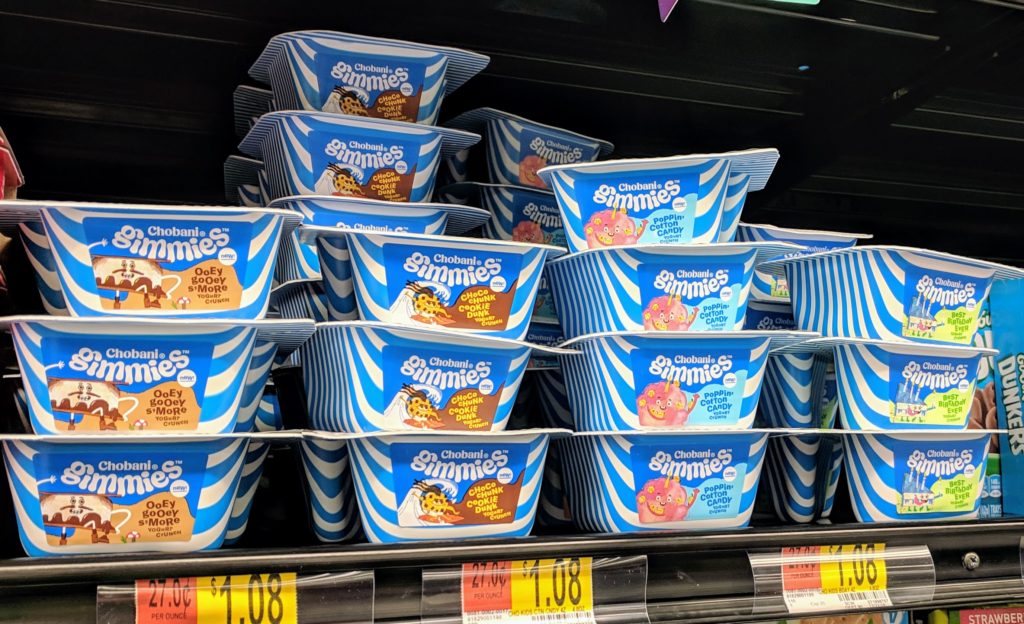 Again, these are new and available at Walmart, and they're a game changer for moms. Chobani® Gimmies™ yogurts for kids are made with only natural, non-GMO ingredients, and never any thickeners, preservatives, or artificial sweeteners. Like all Chobani® yogurts. I served these at a playdate recently and they went over so well with both the kids and moms. These help us survive our homeschool day. I love Chobani® Gimmies™ Milkshakes for the convenience. Aliceana can enjoy one while working on her school work. I love this packaging, but I'm pretty sure Aliceana likes it more.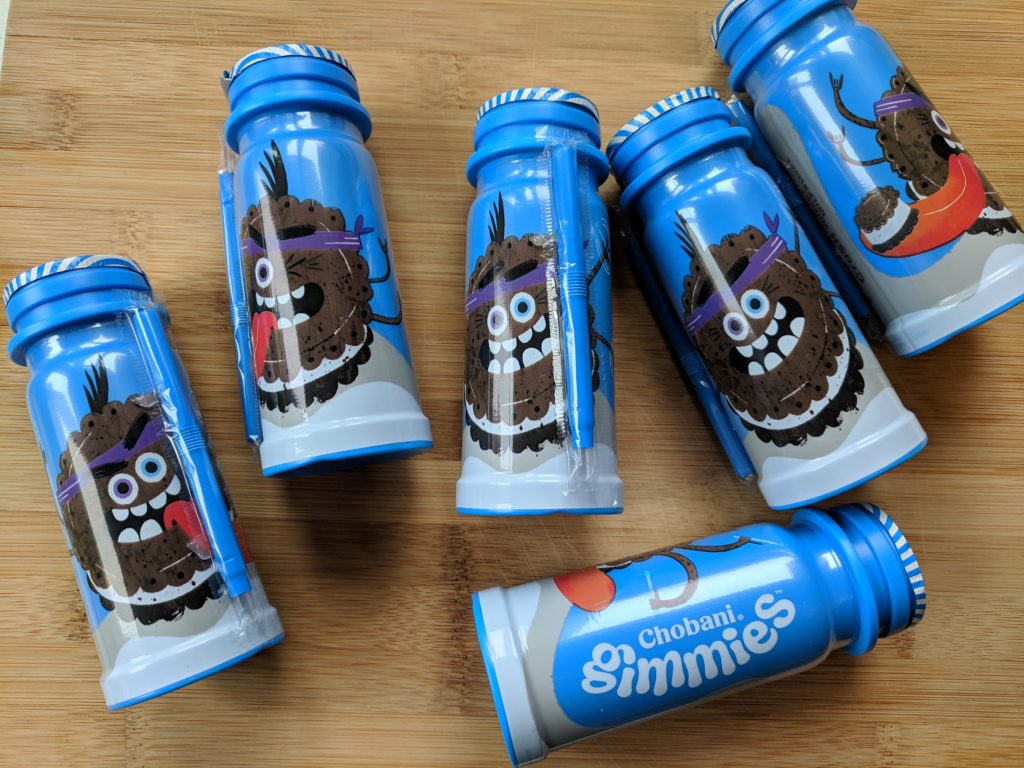 How cute does she look with her newly missing tooth and the computer glasses that she definitely stole from me?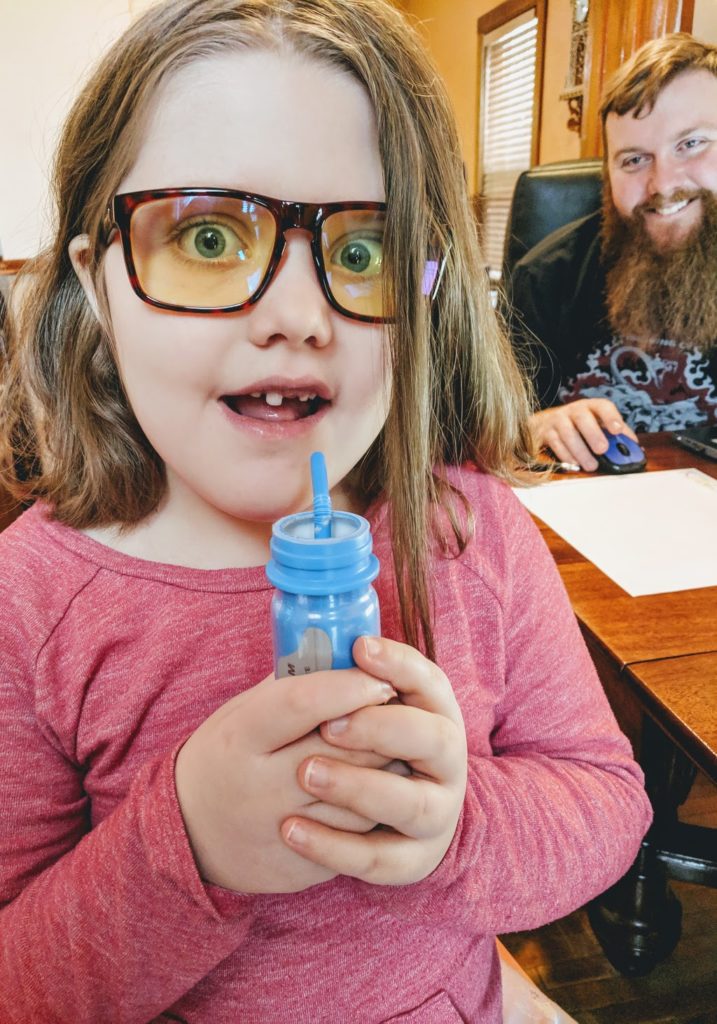 It was the very next day when she couldn't get through her lessons without a snack, so she had Chobani® Gimmies™ Best Birthday Ever yogurt while working. I told you we go through snacks often. Look at all the crunchiness, how fun is this snack!? I feel more confident giving this to her, because Chobani® Gimmies™ yogurts are protein packed and contain probiotics to support digestive health/immune health/lactose digestion​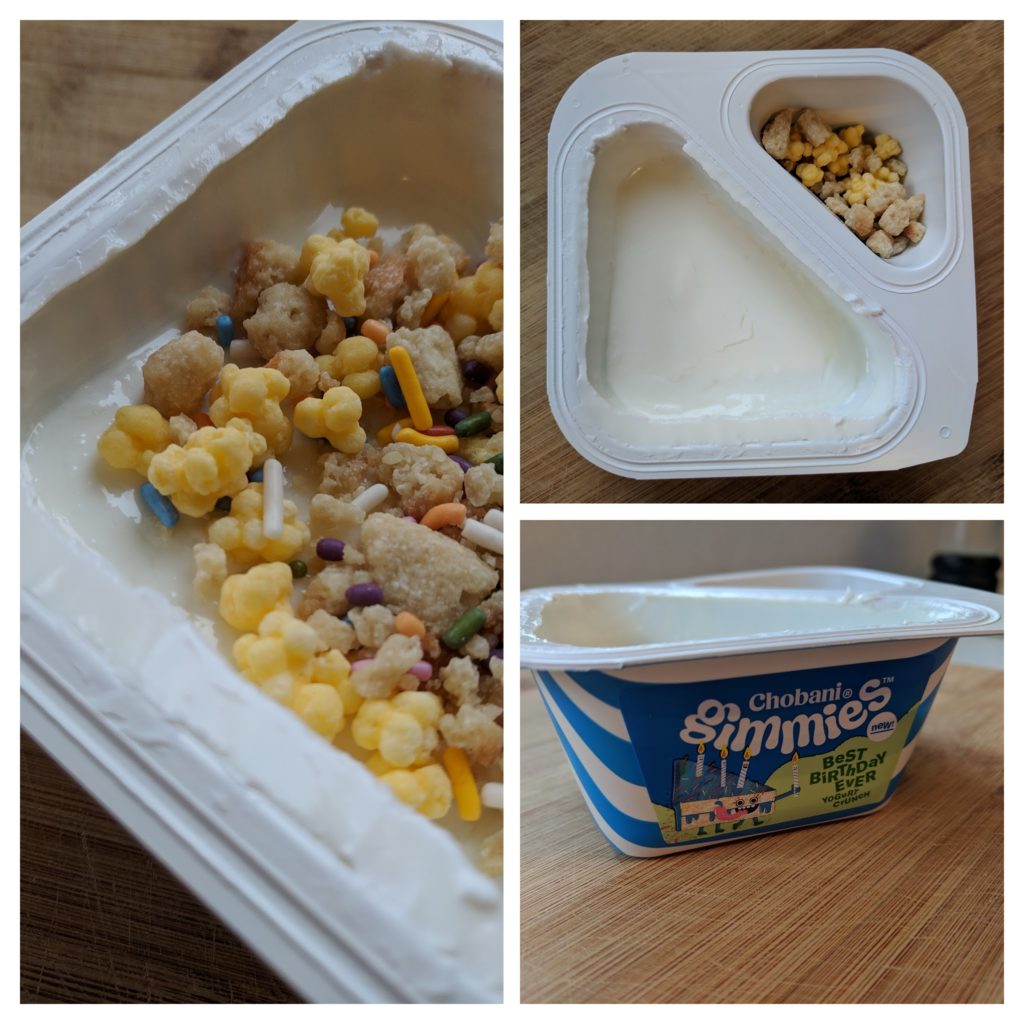 Currently it's the middle of the afternoon and she's been dancing all through the house all day. I'm sure she's just about ready for a snack. I'm guessing she'll pick Chobani® Gimmies™ yogurt, she's a huge fan. Interested in learning more? Learn more about Chobani® Gimmies™ kids' yogurt and download some fun coloring pages for your kiddos here!
Written by, Brittany, the geek behind the blog. I share lots of recipes, my thoughts on the latest tech gadgets, my favorite geeky games, and snippets of life as a Work-at-home mom.